Andrew Culp was taking a coffee break outside his Salt & Vine charcuterie on Sixth Street early June 26, readying for the lunch crowd on the first day of Gov. Jay Inslee's order requiring Washingtonians to wear cloth face coverings in indoor public spaces and outdoors when within 6 feet of others.
Culp said he supports the order.
Like many merchants, Culp has long tried to compel his customers to wear face masks and practice social distancing. Now, the governor's order takes the onus off him and puts some state authority behind it. 
Keeping the virus at bay until a vaccine is developed will help the economy step toward recovery, he said. A surge in COVID-19 cases would push the local economy — and public health — back.
"Nobody knows what this thing is, nobody's got a handle on it — the CDC doesn't, the government doesn't, nobody does," he said. "It's a pretty serious thing and it should be taken seriously. It's not a matter of politics, it's a matter of safety and personal protection."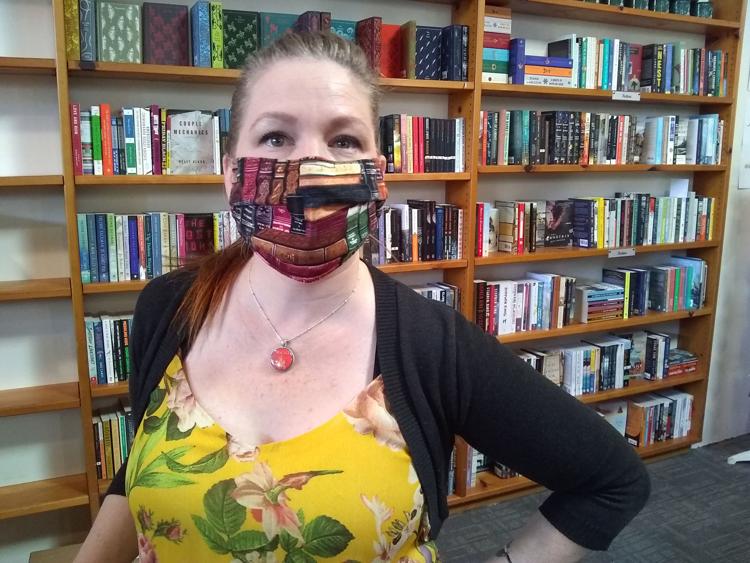 Inslee issued his mandatory face-mask order to slow the spread of the novel coronavirus, also known as COVID-19, which has seen a spike in cases in some areas of Washington and in several other states. 
As of June 25, some 491 Skagit County residents have been diagnosed with the severe respiratory disease, which was first confirmed in Washington on Jan. 21. That's six new cases since Father's Day, but 37 in two weeks and 56 since the beginning of the month, according to Skagit County Public Health. Fifteen Skagit residents have died.
Those countywide numbers push the limits of a key benchmark that must be met in order to advance to the next phase in Inslee's four-phase plan to reopen the economy: 25 or fewer cases per 100,000 residents over a 14-day period.
Other metrics by which the state Health Department determines whether a county moves to the next phase:
Available hospital beds at less than 80% occupancy.
Adequate testing capacity.
Contact of 90 percent of cases by phone or in person within 24 hours of receipt of a positive lab test result, and reaching all that person's contacts within 48 hours of a positive test result.
Statewide, the virus has infected 30,367 and killed 1,300. Nationwide, there have been 2.3 million confirmed cases and 121,809 deaths; worldwide, there have been 9.4 million confirmed cases and 484,249 deaths, more than died in the bubonic and typhus epidemics and cholera pandemic in the 1800s and the swine flu pandemic of 2009-10.
Inslee's office reported it prefers residents wear cloth face coverings — bandanas are on the list — and save surgical face masks for medical providers. There are exemptions to Inslee's mandatory face-mask order: people with certain disabilities or health conditions, people who are deaf or hard of hearing, and children younger than 2.
A face covering can be removed when seated at a restaurant or when recreating alone. Washingtonians do not need to wear a cloth face covering at home or when alone in a vehicle. 
According to the governor's office, cloth face masks shield people from respiratory droplets that occur when talking, coughing or sneezing.
"Between 20-40 percent of people with COVID-19 don't show any symptoms but can still spread the virus to others," Inslee's office reported. "Recent research suggests wearing a face covering can significantly reduce the incidence of COVID-19. Until a vaccine or cure is developed, face coverings will be our best defense."
Ignoring the order is a misdemeanor, but whether and how it's enforced is up to local law enforcement officials, according to Inslee's office.
"The priority is education and voluntary compliance, though individuals can be cited for up to a misdemeanor, with up to a $100 fine," said Mike Faulk, Inslee's deputy communications director.  
Employers must provide cloth facial coverings to employees, unless their exposure dictates a higher level of protection. Employees may choose to wear their own facial covering at work, provided it meets the minimum requirements, Inslee's office reported.
Businesses must also post signage strongly encouraging customers and clients to wear cloth face coverings.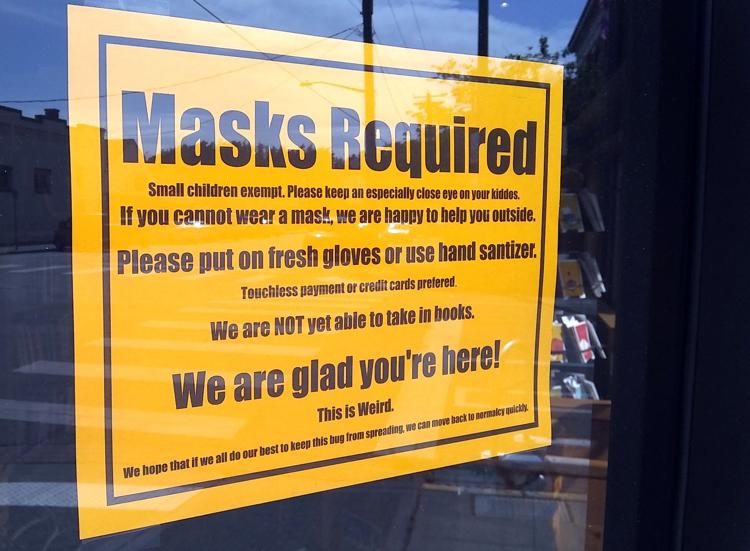 Some Anacortes businesses, like Bayshore Office Supply at Sixth Street and Commercial Avenue, are making masks available for free to customers that don't have them. Watermark Book Company has masks available for sale; if a customer declines to wear one, an employee will take their order outside.     
"We'll come inside and find what they're looking for or put it on order and they can go about their day," Watermark owner Brandy Bowen said. "Customers don't have to come in if they don't want to. If they're not feeling comfortable with that, we're still offering curbside (service). It's really effective and it's really the safest, if you think about it." 
Anacortes and Skagit County hope to move soon to Phase 3 in Inslee's plan to reopen the state's economy.   
Phase 3 will unleash more economic and recreational activity, and will come at a vital time. Some 22,314 Skagitonians filed first-time unemployment claims from March 15 to June 13, according to the state Employment Security Department. Skagit's unemployment rate in May was 16.6%, tied with Clallam County as fourth-highest in the state.
Here's what's allowed in Phase 3:  
Outdoor group recreational sports activities of up to 50 people;  recreational facilities at less than 50% capacity (gyms, public pools, etc.)
Gatherings of up to 50 people.
Indoor spiritual or religious services of 50% or 400 people, whichever is less. Choir performances will not be allowed, though, and health requirements for social distancing and facial coverings will remain the same as the guidance for previous phases.
Non-essential travel.
Restaurants/taverns at less than 75% capacity, table size no larger than 10; bar areas in restaurants/taverns at less than 25% capacity; theaters at less than 50% capacity.
Face-to-face government services (telework remains strongly encouraged), libraries, museums, all other business activities not yet listed except for nightclubs and events with greater than 50 people.​​