Beginning Wednesday night, Washingtonians will begin staying home or, if venturing out to buy groceries, go to a medical appointment or walk the dog, will stay 6 feet away from others.
All gatherings for social, spiritual and recreational purposes will be banned.
All businesses, except those considered essential, will close. 
That's per Gov. Jay Inslee's order, issued Monday night to head off the spread of COVID-19, a new and virulent strain of severe acute respiratory illness.
Before Inslee's televised announcement, Mayor Laurie Gere was already preparing to batten down the hatches in Anacortes. She sent out a "directive from the mayor" that called for similar measures just hours before Inslee issued his order. She said she didn't know the governor was going to issue his order until shortly before she finished writing her directive, but she issued it anyway to relay information she had received that day at an Island Hospital board of directors presentation.
The presentation was foreboding.
"We expect to see a doubling of cases every week for the next month," Gere said. "We anticipate that we will start to see a significant increase in confirmed cases in our county and in our community."
As of 2 p.m. Monday, Skagit County Public Health listed 45 confirmed cases and five hospitalizations — one in Anacortes — and the county's first death from COVID-19 occurred Saturday. Skagit Public Health also announced Saturday it was investigating a cluster of cases connected to a gathering in early March. Of the 56 attendees, 11 had tested positive for COVID-19 and 32 attendees were showing symptoms by Saturday. Dr. Howard Leibrand, county public health officer, was expected to provide an update on those cases at 1:30 p.m. Tuesday.
"Our main goal as a community should be to reduce the spread of COVID-19 and at this time, these social distancing measures are the only tool we have to combat this virus," Gere said in her directive.
Inslee made social distancing an order, building on earlier steps that include closing schools and restaurants, entertainment venues and other businesses where people congregate.
"We've been very clear on the need for everyone to stay home," he said in his televised address. "And, while most Washingtonians are doing their part, some still don't grasp the seriousness of this pandemic."
Washingtonians can leave their homes to buy groceries, go to medical appointments and do some outside activities such as walking, bike riding or gardening as long as they stay 6 feet from others. Events such as weddings and funerals must be postponed. Many churches are offering worship services online.
Businesses that can operate using telework should continue to do so, Inslee said. Grocery stores, pharmacies, childcare facilities, gas stations, food banks and and other things that offer people basic, crucial needs will remain open.
Businesses can request a special designation from the state as an "essential business." Entities that provide those essential services must also implement rules that help facilitate social distancing of at least 6 feet.
Inslee said he expects businesses and residents to voluntarily comply and warned that, if need be, the order will be enforced.
"These necessary restrictions will protect us and our loved ones so that we have a livelihood to come back to. We will keep working until this is defeated," he said.
The order will last for two weeks and could be extended, he said.
"The less time we spend in public, the more lives we will save," he said.
Similar orders were issued last week by governors in California and New York, all designed to minimize the risk of spreading COVID-19, a new strain of severe acute respiratory illness.
Local and national officials widely agree that the numbers will start to escalate this week across the United States.
Gere said Tuesday she was glad the governor issued his order, saying it provided some needed clarity and direction. "The meat of his order is much clearer than in previous weeks," she said.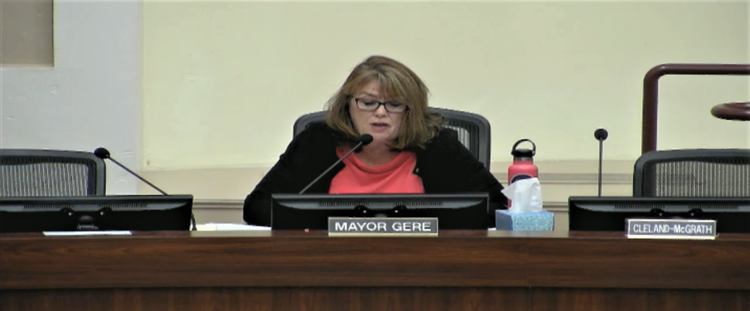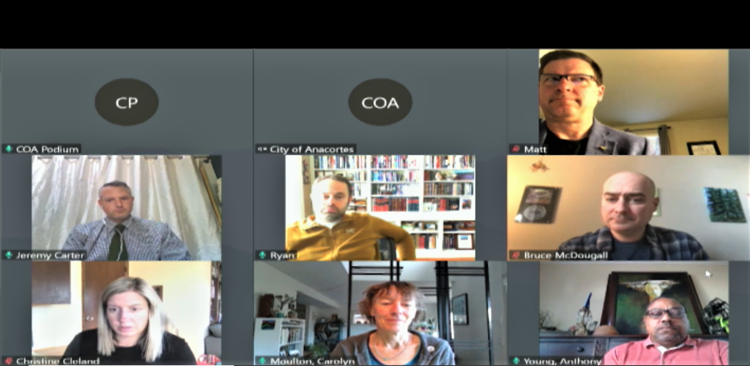 She spent much of Tuesday speaking with community members by phone, connecting businesses with information they need to apply for state-designation as an "essential business" and offering assurance that someday the pandemic will end — if everyone does their part.
"The consequences of this public health crisis are severe, and it is critical that the citizens of Anacortes understand: We are not yet through the worst," she said in her directive Monday. "I am asking citizens to stay home unless you provide or need essential business or government services, and employers need to take steps necessary for employees to work remotely."