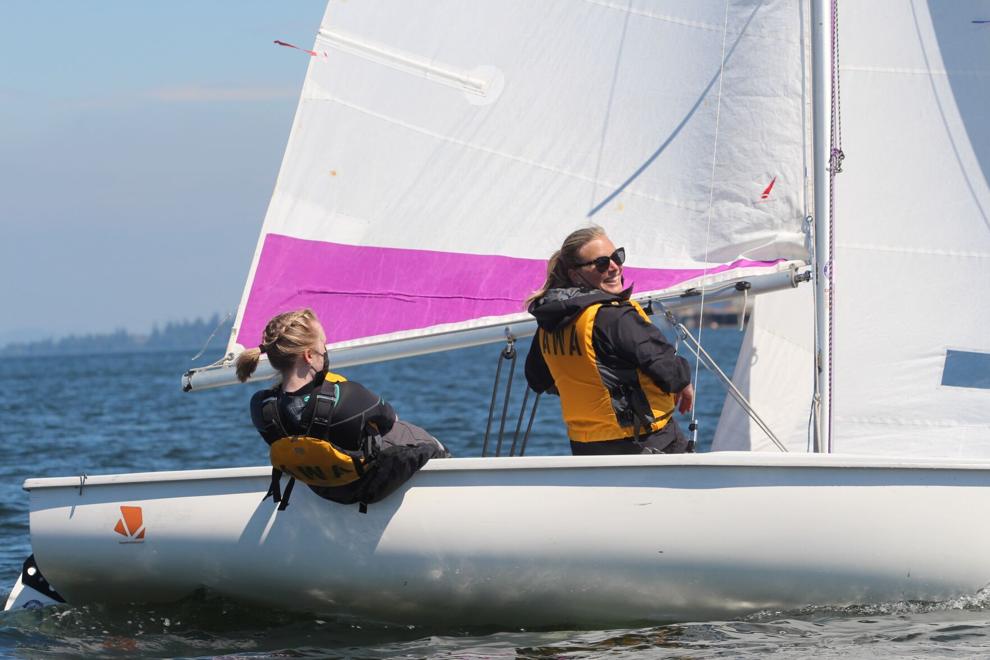 Out in the bay off of Cap Sante Marina, members of the Anacortes Youth Sailing Team had the chance to show their parents the ropes – literally and figuratively.
Parents joined their middle and high school-age kids for a fun, low-stakes regatta to mark the end of the season on Saturday, May 22.
Team coach Dillon Kilroy gave a quick demonstration on a 15-foot Flying Junior, the two-seater sailboat used for racing.
The kids will know more than the parents will, Kilroy told the group on the dock at Seafarer's Memorial Park.
"If they say duck, duck!"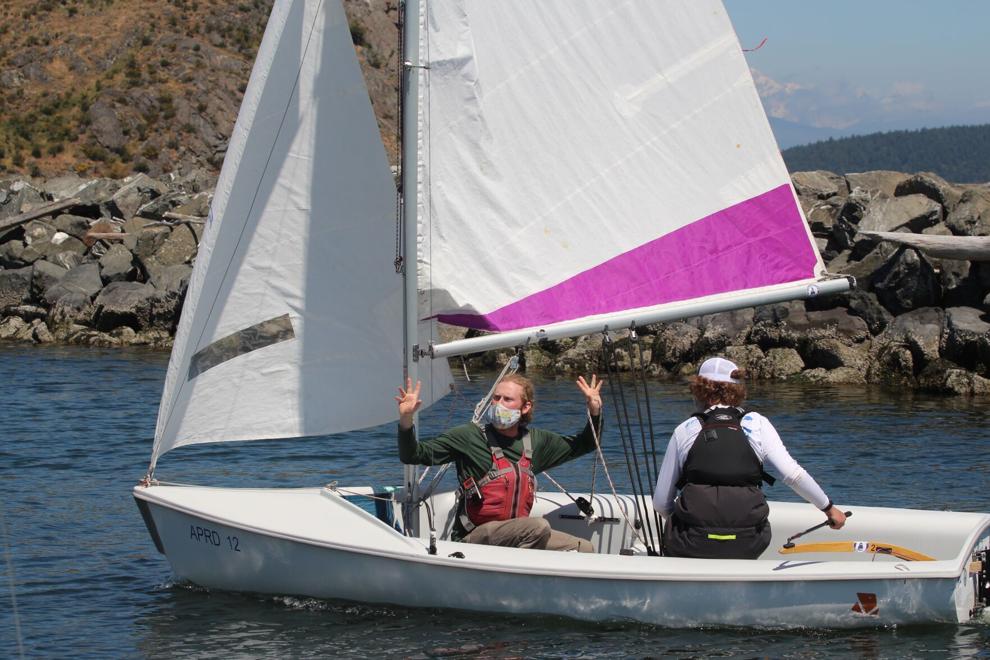 Last year, the sailing team transitioned to singlehanded sailing as a social distancing measure. But with the pandemic subsiding and a mask-wearing policy in place, the team once again started doublehanded sailing and competitions against neighboring teams, like Oak Harbor and Bellingham, though there were fewer events than previous years.
For seventh-grader Colton Hong, who just finished his second year with the team, the season was much too short. But he plans to keep sailing.
"I wanted to explore the water, and there's a lot of opportunity since we live in a waterfront town," he said.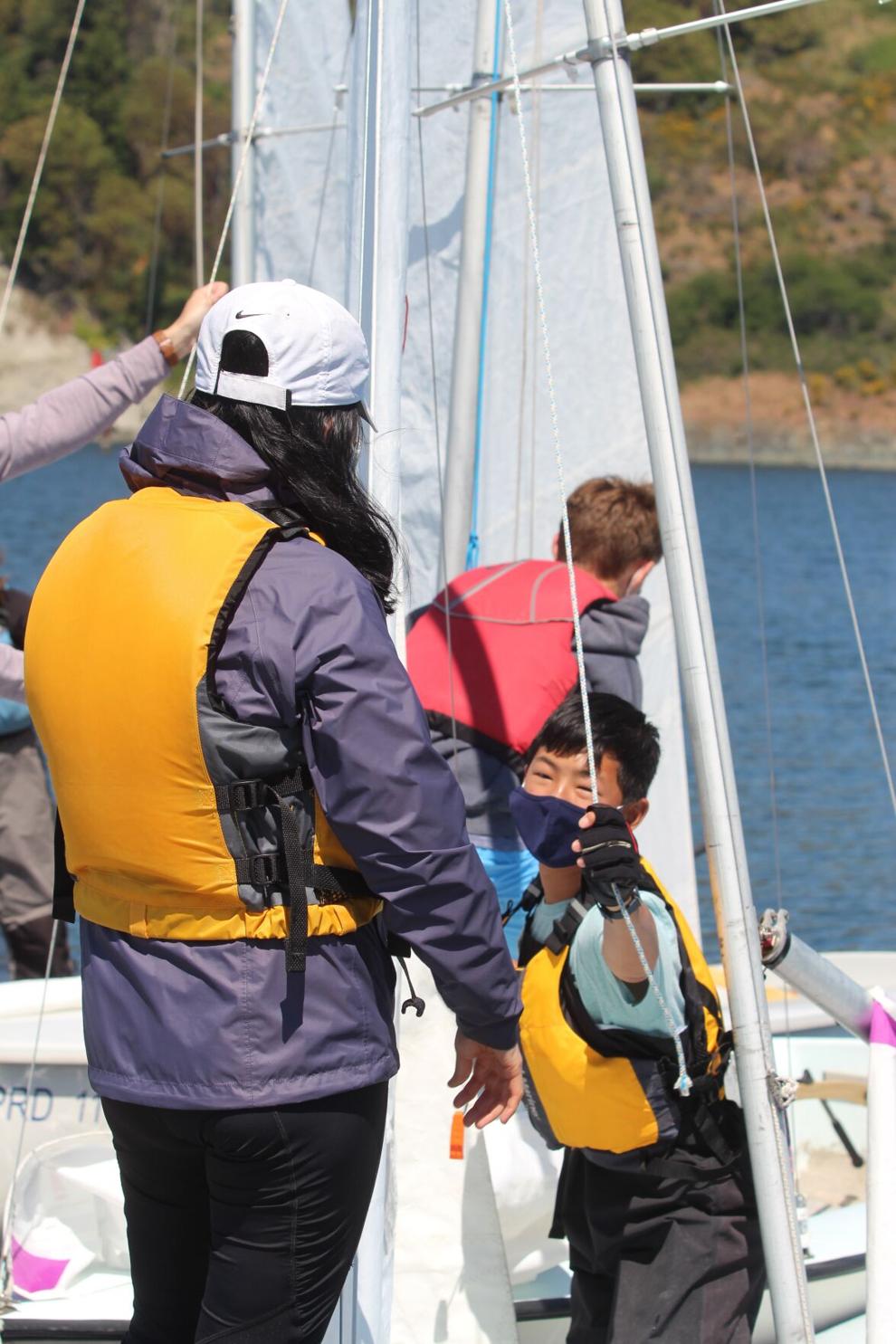 Colton took his mother, Amy Hong, out on the water.
"It was so much fun. I had no idea how technical it was," she said. "The kids learned so much in such a short time."
Amy Hong joined the board of the Anacortes Waterfront Alliance, the organization that coordinates the team, in part because of her son's involvement.
The team had 17 sailors, which was more than recent years. Some come from as far as La Conner and Mount Vernon to learn and compete.
Freshman Hannah McReynolds and seventh-grader Allison Lehman were two sailors who joined this year.
"This season had really nice weather. It was really sunny. We only had a few really rainy days," McReynolds said.
"It's a good experience. I like it a lot," she added.
McReynolds and Lehman only capsized a few times during the season, "but most of them were for drills." Capsizing on purpose into the cold water is part of the training so that the sailors know what to do when it happens.
Kilroy was also new to the team this year, bringing with him experience from coaching in the Seattle area and racing with Western Washington University's sailing team.
"It's a great team with a lot of young energy. So I'm excited to see how they'll grow in the coming seasons," Kilroy said.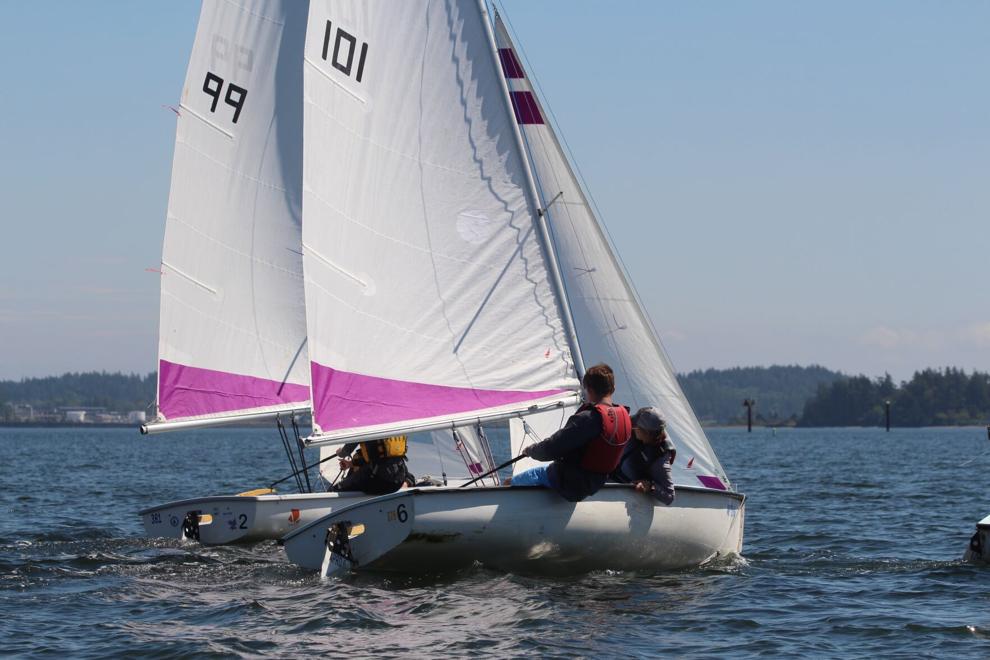 The Anacortes Waterfront Alliance partners with Anacortes Parks and Recreation to offer summer beginner and intermediate sailing classes in the summer.