The three candidates for mayor of Anacortes have vastly different life and career experiences that they feel best equip them to serve as chief executive officer of this city of about 18,000.
Tammy Lane Guffey is an Army veteran whose experience with post-traumatic stress disorder led her to become an author and advocate for mental health and suicide prevention.
Matt Miller is a City Council member, former small-business owner and retired Navy pilot who served as executive officer of Naval Air Station Whidbey Island.
Ryan Walters is a City Council member, former deputy prosecuting attorney of Skagit County, and planning director of the Samish Indian Nation — a job he would have to give up if elected mayor.
The top two vote-getters in the Aug. 3 primary will advance to the Nov. 2 general election. The mayor is elected to a four-year term, is full-time and is paid $94,000 to $113,000 a year based on step increases.
Anacortes is the 61st largest city in population in the state, but it has some urban challenges. More than 1 million people travel through the city each year to and from the San Juan Islands and Sidney, B.C.
The city's water treatment plant provides water for the Swinomish Tribe, Oak Harbor, La Conner and the Skagit Public Utility District. There's a lack of affordable homes for rent or purchase. Many homebuyers working in Anacortes are finding ownership out of reach as prices rise.
Here's what they say they would do to meet the challenges awaiting the next full-time chief executive officer of the city. 
Guffey: Hard-life experience 'and a pure love of people'
Tammy Lane Guffey has lived in Anacortes a relatively short time and does not consider herself a politician, but there are reasons she threw her hat in the race to be mayor.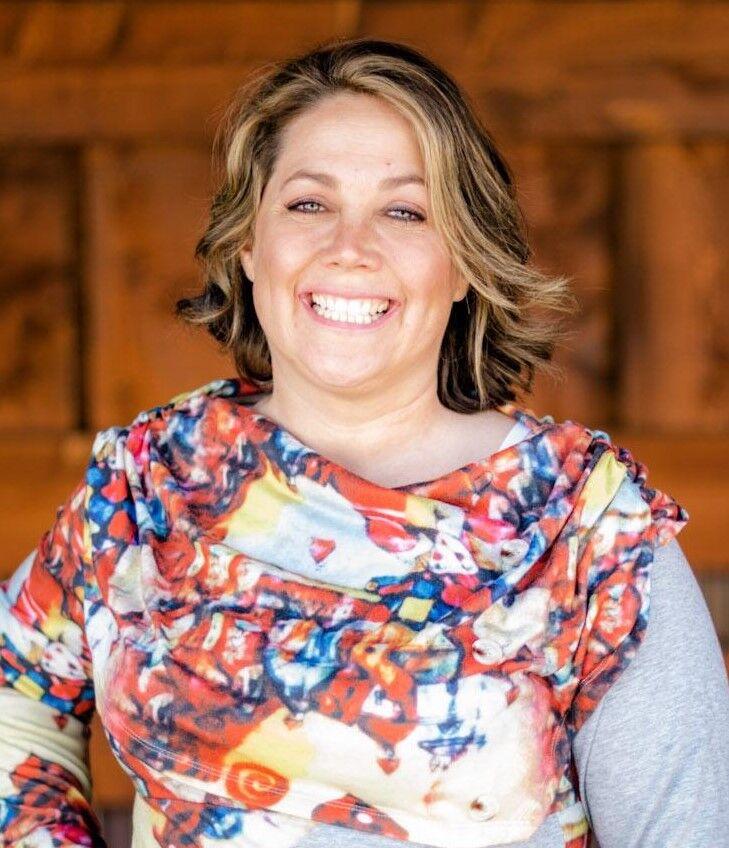 The former U.S. Army administrative specialist for military intelligence moved to Anacortes from Utah with her husband and three young daughters in September 2019.
"I love this city," she said. "I've lived all over the world, and there's not been a place that has captured my heart like this one."
Guffey worked in military intelligence for six years in the early 2000s and served in Iraq in 2003-04.
She was later diagnosed with and treated for post-traumatic stress disorder. Her experience led her to found Yes to Kindness, which works to build a culture of appreciation, kindness and generosity in communities and in businesses. She was a speaker on the topic at a TED talk in 2017 in Idaho Falls, Idaho, and authored a book on the subject of proactively showing appreciation. She's also a suicide prevention advocate. (Her company, YesToKindness.com, publishes KindMess Magazine; the title is a reference, she said, to the fact that "Sometimes even when life is a mess, we can still find our kind.")
While she loves Anacortes, she's been troubled by some hard realities since moving here. First was the high cost of housing.
"We were semi-homeless until December (that year)," she said. "We could not find housing, so we lived in a motorhome. Waiting for a house you can afford is like waiting for a blue moon." They later bought a home on D Avenue.
Second was the divisiveness she saw online and in the community: Harsh comments on social media and a local business owner of Asian Indian heritage who reported being "bullied" out of the neighborhood in which she lived.
"I see the Facebook posts and the way we are to each other. I see the division," Guffey said. "We've just got to do better. We need more love, compassion and kindness. What I lack in experience — all the things that (Matt Miller and Ryan Walters) have — I make up for in real hard-life experience and a pure love of people."
She added, "Everyone wants to be the last one in and then shut the door and not let anyone else in. I grew up in a town like that. I see the value and the beauty that everyone brings. If we can embrace the change and the cultures, the city could be more amazing than it already is."
As an advocate, Guffey believes each individual matters and has a contribution to make to society. She said that would be her message as mayor.
Here's is her position on some current issues:
Government transparency: Guffey said the public should have been notified earlier about contaminated soil found in 2015 at the former water treatment plant; the public wasn't notified for two years, and by that time the city had spent over $1.5 million on fees.
If faced with a similar crisis, Guffey said she would "definitely involve the City Council and key members of local government"; Mayor Laurie Gere granted an outside law firm authority to contract with companies to determine the level of contamination and how best to clean it up, and the council was advised periodically in closed session. Guffey said the public should have been advised at least once the city knew there was no contamination in the water system.
Homelessness: Guffey would like to build on existing services to help people go from homelessness to self-sufficiency. "None of us are that far away from it," she said of homelessness. "A few crises, and anyone can find themselves homeless."
She planned to meet with the mayor of Burlington to learn more about that city's Skagit First Step program, which opened just weeks ago. According to the Burlington website, Skagit First Step is a 24/7 emergency temporary homeless center that will include 45 individual shelter cabins and provide 24/7 onsite management and overnight security. On-site services will include mental health support, substance abuse support, employment services, medical visits, meal services and transportation services.
Law enforcement and mental health response: She wants to establish a partnership between the police department and behavioral health professionals, like that of Compass Health's IMPACT Team and Skagit County Sheriff's Office. In that partnership, when a mental health code is dispatched, a mental health professional and their law enforcement counterpart respond to the call together. In a one-year pilot program approved in March by the Anacortes City Council, a social worker is available during business hours through the Anacortes Family Center.
Police departments in Arlington, Lake Stevens and Marysville have also partnered with Compass Health's IMPACT Team.
Her vision for the city: "I want to make Anacortes safe to be human," she said. "It's a retirement town, but it feels like there's such a gap between the sunrise and the sunset generations. If we can bridge that gap and learn from each other and be more open and caring, we could do so many more great things for this town. A lot of people feel they don't have a voice. I want people to know they can do things like this — they don't have to be a 20-year politician, they just have to show up, they just have care, they just have to take risks."
Who she is as a person: "I don't consider myself a politician at all," she said. "I haven't always been successful at everything I have done. I've had a hard life, but I'm an overcomer, I'm a 'get-back-up-againer', and I feel that that's what the world needs right now — someone who's real. I don't have any agendal. I just love this town; I love people. I feel like we need to heal (as a nation) and we need to start at the local level."
Miller: 'I have the right skills and background' 
Matt Miller, a retired Navy commander and former executive officer of Naval Air Station Whidbey Island, has lived in Anacortes since 1999 and was first elected to the City Council in November 2013. He serves on committees related to the city's broadband internet utility, information technology and public safety. He also serves on the Skagit County Law & Justice Council and the county Ferry Advisory Committee and chairs the city's Lodging Tax Advisory Committee.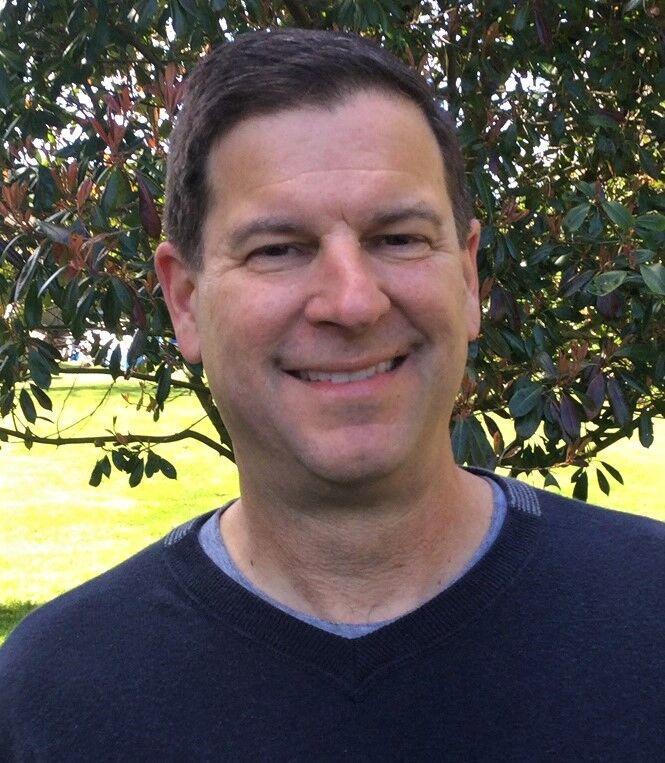 He and his family previously owned a business.
"After 30 years in public service — 22 years in the military and almost 10 years now with the Planning Commission and the City Council — I think I have the right skills and background to serve Anacortes."
Serving as executive officer of NAS Whidbey Island was tantamount to running a city, Miller said. Public services for which he was responsible included police, fire, search and rescue, recreation, sanitation and public works. He interacted with state agencies and neighboring city governments, and 400 employees reported to him.
"I have been making important decisions my whole life in team environments and always tried to do the right thing, the first time, every time."
Miller said his priorities as mayor would include: "smart and planned growth" in housing and jobs; continued improvement and maintenance of streets and infrastructure; and meeting the increasing demand for public safety services as Anacortes grows.
"All must be done while maintaining a balanced budget and preserving our beautiful natural environment," he said.
Vision for the city: "My vision is a municipal government that is open, transparent and customer-service oriented," Miller said. "An administration that seeks a balanced approach that is practical, professional, efficient and inclusive. Inclusive to all ideas, ensuring the best solutions rise to every challenge and opportunity.
"We will do all this while being fiscally responsible in growing our economy, which ultimately supports the high level of city services that we have grown accustomed to."
Water treatment plant cleanup: Miller oversaw a renovation at NAS Whidbey that involved the removal of hazardous asbestos, a once-common building material, and through that experience, he knows he would have managed the pre-cleanup of Anacortes' former water treatment plant differently. He wouldn't have hired a public relations firm to handle messaging.
"You may have to hire some expertise to get to that answer (on contamination status), and I certainly support the mayor doing that to make sure the public is safe," he said. He also wouldn't have delegated contracting to an outside law firm, which allowed the matter to be kept from the public for two years.
Miller indicated in earlier interviews that he didn't raise questions about public notification when the matter came up in 2015 or expenses that added up before the public was notified in 2017 because no information was provided at the time that caused him concern.
The council wasn't involved in those decisions, and expenses were reported piecemeal. When he learned of the total expense to date in 2020 during an interview with the Anacortes American, he was surprised the amount was approaching $2 million. "You telling me that number, it's pretty staggering," he said at the time.
Housing availability: Lack of housing availability is widely credited with helping drive up home prices. Miller said the public needs to allow some time for development code revisions to be felt. Those revisions, approved last year after four years of work, allow for development of cottages, duplexes and taller buildings in exchange for smaller — and hopefully more affordable – units.
More housing availability is expected to help stabilize home prices and rental costs, he said.
"More variety, more duplexes and triplexes, more condominiums, and developing (city property) on Sharpe's Corner — all are tools in our toolbox," he said. "We need diverse affordable housing, and we need to grow marine-based jobs that are compatible with our heritage as a working waterfront. We will do this by continuing to monitor the application of our new Title 19 building codes with city staff, neighbors and developers. This is key to understanding the relationship between the eventual 'build out' of our island community and sustainable budgeting of city services for the long term."
Homelessness: Miller said Anacortes has the capacity through its local service organizations to care for residents who become homeless. "But we're not equipped to take Seattle's homeless," he said.
Miller said he went with police to T Avenue, where several people were living in motorhomes and trucks there, and said one person he spoke with was from outside the area. Miller didn't know about the others but worried that an influx of homeless people from outside the area could overwhelm local services.
Miller's thinking seemed to be that communities need to be able to take care of their own.
"We're not a big city," he said. "We have some capacity in our service organizations, but if you're not from Anacortes, we're not the place to come to."
Infrastructure improvements: "We will need to continue to improve streets, fiber, wastewater treatment, water treatment and people connectors," Miller said. "We will work with our state and county partners while leveraging our transportation sales tax revenues to get ahead on our road maintenance.
"We will lean on current technological advancements in wastewater and water treatment to maintain and improve the level of service we currently provide from those essential facilities. We will build connectors like the Guemes Channel Trail and an esplanade type marina-to-downtown linkage that will be important to our future vitality."
Walters: City must do more than 'addressing the symptoms' of homelessness
Ryan Walters, who was first elected to the City Council in 2011, envisions a community "that is active, that is outside, that has opportunities for recreation that is not confined just to parks but is all over town," he said.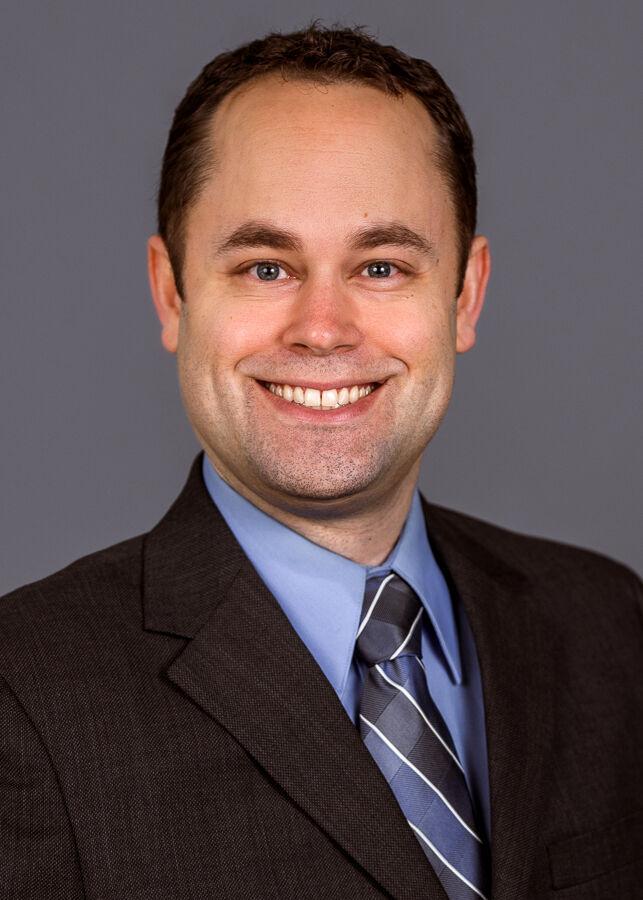 To that end, his priorities as he runs for mayor include reinvigorating Commercial Avenue, expanding outdoor street dining and building connections to the waterfront; refining the city's new zoning code to provide for a variety of housing types and styles while ensuring new development pays for itself; rebuilding and finishing streets and sidewalks; and reducing utility costs.
Walters served as deputy county prosecuting attorney for Skagit County and assistant county planning director. He is currently planning director for the Samish Indian Nation, a job he will have to give up if he is elected the city's full-time chief executive officer.
Here's how his vision for the city influences his goals.
Code enforcement: The city can be more proactive, Walters said. There are some visible problems along the waterfront, including a collapsed roof at a cannery building and the seafood processing plant building on Fifth Street and K Avenue destroyed by fire June 28.
Walters pointed to a process for handling code violations when he was at Skagit County. His office would send a letter inviting the property owner to work out a voluntary compliance agreement with county staff. The owner provided a timeline to accomplish the work, and it could be extended if needed. The idea was to make progress toward a solution, he said.
"For these structures that are falling into the water, we ought to agree on a timeline and get that in writing as an enforceable agreement and hold them to it," he said. "Even if it's not a violation of the code, buildings that are in a dilapidated state become fire hazards; they become places for vermin; they become places where (people) hang out."
Downtown: Walters wants to improve downtown parking, make the parklets — curbside dining areas — permanent, and lead meetings with business owners on the downtown's needs. He envisions Ninth Street as a walkable connection between downtown and the waterfront, with distinct paving, new storefronts and an unobstructed view of the water.
Government transparency: Walters said he would have handled differently the city's delayed public disclosure of contamination at the former water treatment plant. Mayor Laurie Gere chose not to notify the public of the contamination for two years and assigned an outside law firm to hire contractors on the city's behalf to determine the level of contamination and how best to clean it up. By the time the public knew what was going on in 2017, the city had spent over $1.5 million in consulting and legal fees.
Walters said he didn't ask questions about the expense and the level of contamination at the time because he didn't really know what was going on.
"I don't think the council got substantial briefings," he said in retrospect Tuesday. "The information was tightly controlled, and council members were not in the loop. We didn't know the extent of contamination found in soil and building materials (used in construction of the former water treatment plant), and we didn't understand the amount of work that was being shoveled through Foster Garvey," the city's outside law firm.
Homelessness: Walters said most of the homeless people in this community are Anacortes residents.
"They are not people that have come here from elsewhere," he said. "I think the police department is doing a good job within the constraints of what they can do. When people show up here from out of town, they are generally very successful in redirecting them to their home county to get services from that county," he said.
Walters added, "It's really pretty easy to fall into homelessness, and it could happen to a lot of us. The problem is, we don't want people to be homeless — we want people to live good lives, but we also don't want to see (homelessness), and we don't want it to have negative spillover effects on surrounding businesses or residences.
"If there's drugs, if there's garbage, we need to deal with that. The police can deal with drugs and they have tools. If we see garbage, we should clean that up, and we should make sure it does not accumulate because it's just a downhill slope once it starts. But those are all addressing the symptom. The reality is, we need more housing."
Housing: Walters supports development of more types of housing, particularly smaller homes and condominiums — the idea being smaller is less expensive to buy or rent. One-bedrooms also have an important place in the housing cycle as starter homes and as homes for people who want to downsize when they get older.
He noted that the Housing Authority has a huge wait list for affordable housing.
Walters said land is available here for more housing development. He'd like to see incentives for vacant land — he mentioned the lot known as "the pit" on 10th Street and Commercial Avenue — to be made available for development, and he said numerous older properties could be redeveloped and repurposed. One example: the site of the old Pilgrim Congregational Church, which had been subjected to a fire and was torn down in June, will be redeveloped with a mix of street-level retail and upper-floor apartments.
Anacortes should retain its small-town character and preserve its heritage while allowing for growth, he said.
Regional representation: It's important to put the right people in the right places, Walters said. The mayor serves on regional boards that make decisions regarding 911, transit, the county jail and solid waste. However, Walters would delegate representation on those boards to employees who regularly deal with those issues rather than handling it all himself.
"The people that know about Skagit 911 are the police department and fire department," he said. "It can be the mayor (who serves), but the chiefs can be the representatives that help the mayor make informed decisions."