When Joey Hulbert was visiting family on Fidalgo Island this month, he saw exactly the thing he's been collecting data on for nearly a year: populations of Western redcedar that are dying.
Hulbert is a postdoctoral fellow at Washington State University-Puyallup, where he studies plant pathology. His fellowship is funded through a grant from the U.S. Department of Agriculture.
Hulbert said the dying of Western redcedars is one of the most urgent concerns affecting the health of Western forests. The die-offs have "markedly increased since 2015," he said.
It's why he founded Forest Health Watch, a community science program that relies on hikers and landowners reporting their observations of Western redcedars — healthy or unhealthy — in order to collect as much information as possible and better understand which populations are thriving and which are not, and determine whether it is drought, heat or other factors that are afflicting dying populations.
Hulbert said an important application of this data would be to determine which populations produce the most resilient seeds based on certain conditions, such as heat or drought, in order for the U.S. Forest Service and state agencies to use the strongest ones possible for replanting. Populations of Western redcedars in southern Oregon, for example, are used to drier weather and those in Idaho are better adapted to hotter conditions.
"But we don't know what parameters to base those decisions as many people as we can involved."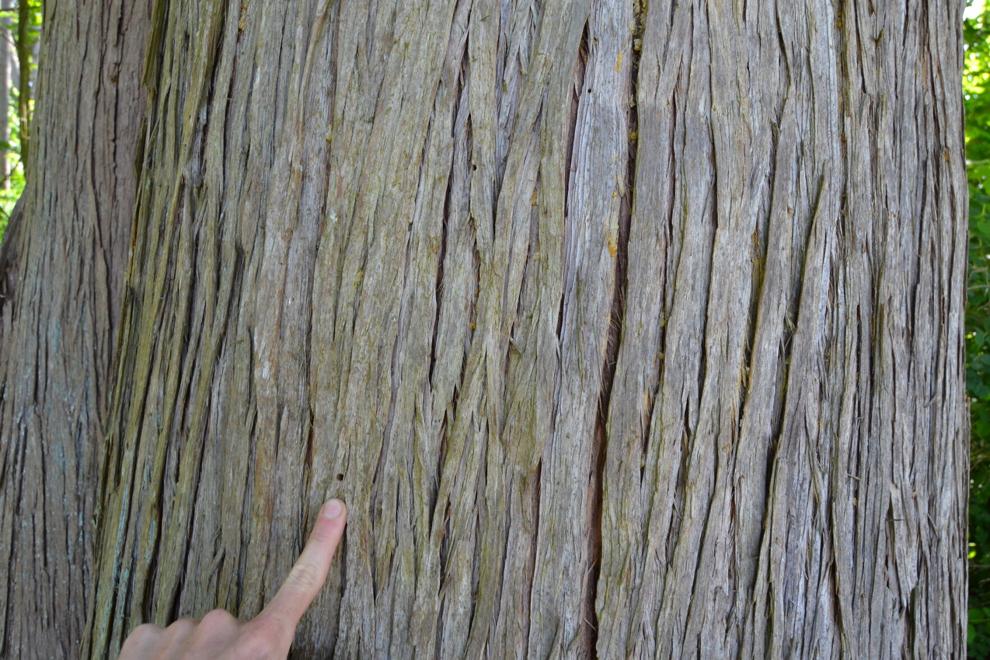 Hulbert's data collection project spans the Western region: reports from Washington, Oregon, Idaho, Montana and British Columbia have been added to the data map that can be found at foresthealth.org. It's powered through iNaturalist, an online citizen scientist network. To contribute, a citizen scientist can upload a photo and answer a few questions about their observations.
At a more local level, climate change awareness group Transition Fidalgo & Friends has been keeping track of the Western redcedars and factors significant to the health of the Anacortes Community Forest Lands.
The group runs the Fidalgo Forest Stewards, a team of volunteers who help with conducting forest studies.
Jack Hartt, administration assistant, said the full impact of the two recent heat waves on the forest will become more apparent in the fall and spring, though effects can be seen already on maples and salmonberry plants, which are losing their leaves.
The group monitors moisture in the forest soil, and while it hasn't been the lowest they've seen, low levels are coming earlier in the summer than in past years.
"It is stressing the trees," he said.
Last year, the group began studying phenology in the forest, which is when plants seed and flower in relation to climate conditions. Hartt said this year's data will look different from last year because of the heat waves.
"We know the planet is changing, so we want to have accurate records of how," he said.
Climate change is already having an impact on water supplies and agriculture, Hartt said.
"Are we going to lose the forest we depend on?" he asked.
Not if a team of citizen scientists has anything to say about it.