Andrea Doll has been a teacher, a human rights activist, an Alaska state legislator, and most recently, an Anacortes planning commissioner.
While a legislator, she worked to improve health care access for children and expectant mothers, and visited Alaska's prisons and pushed for reforms to improve inmate access to mental health treatment. She visited Colombia and Guatemala with the Fellowship of Reconciliation to observe human rights efforts there and came away an even stronger believer in government's responsibility to protect human rights and human dignity.
"I'm probably just a naive person because I grew up thinking there should be more justice in the world, more equality," Doll said in an interview on July 28.
"I grew up in the '40s and the '50s. It was a time of America's great pride in who they were and what they gave to the world. And then, of course, the '60s and the '70s came and there was a tremendous amount of change, but what also came with that was a questioning — a questioning of what we were led to believe for a long time and what we just assumed was true.
"With the '70s, we came to the point of questioning the Vietnam War and what our historic figures did, and all of a sudden things began to change a lot, and I began to ask a lot of questions and I just never stopped asking questions."
Doll, 79, is still asking questions and pursuing positive change, whether in human rights or the health of the environment.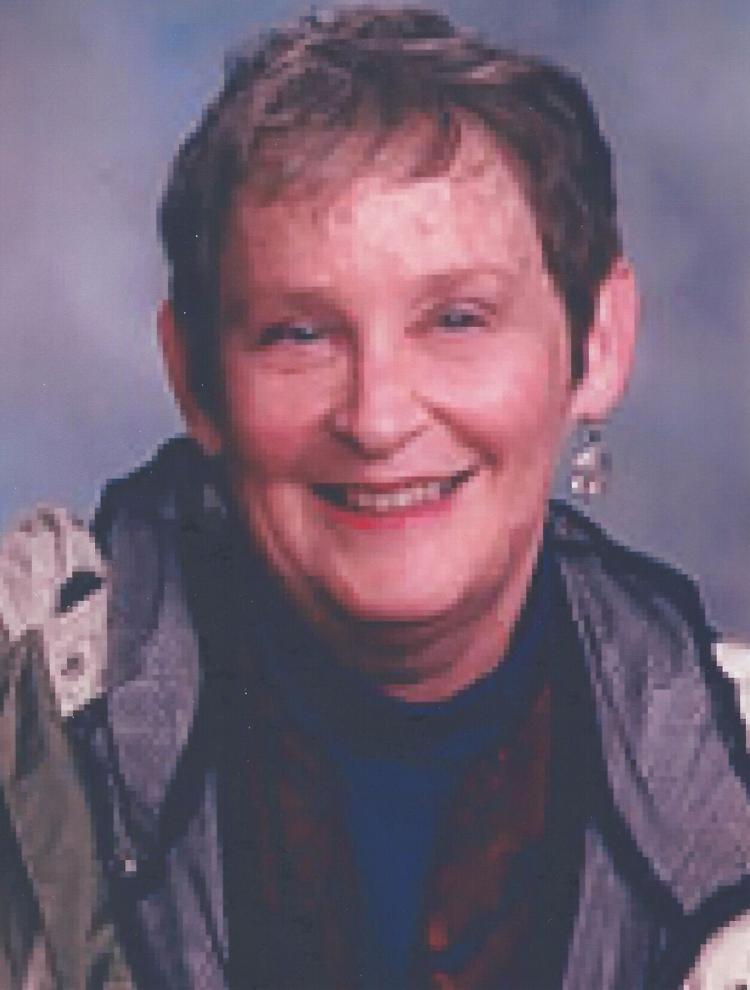 "I expect people to have integrity, to have responsibility, and I am not going to stand by and watch when I think there's something that needs to be changed or corrected," she said.
Serving in Alaska
Doll served one term in the Alaska House — from 2007-09 — and was defeated for reelection. But in her single term, she sponsored or co-sponsored 19 bills that became law. She served on House committees dealing with economic development, trade and tourism; corrections; transportation and public facilities; and armed services and homeland security.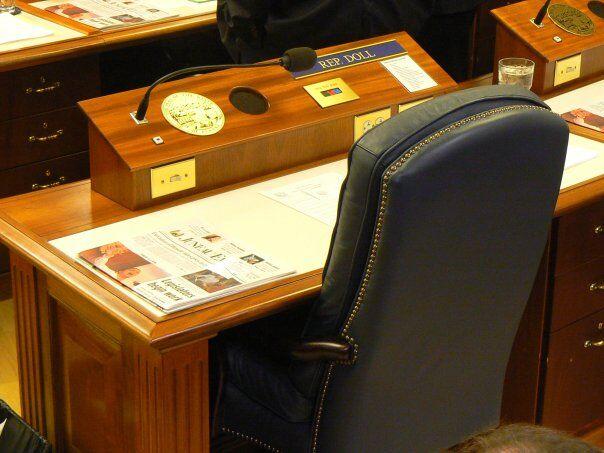 Doll "put forward the first funding bill to acquire the land for the expansion" of the state Library, Archives and Museum Building, the Juneau Empire reported.
During then-Gov. Sarah Palin's vice presidential candidacy, Doll was quoted in the Los Angeles Times as saying the self-styled Republican "maverick" was learning to work with legislators and that "To get something done, you need more than just the public applauding wildly."
While Palin and Doll didn't always agree — the governor waved off Doll's push for bans on certain fire retardant materials, Doll said — she found Palin to be "very personable." In fact, after a bill signing, Palin offered to drive Doll back to the capitol. On the four-block trip, the Democratic state representative and the Republican governor enjoyed some friendly small talk and "chatted about nail polish," Doll recalled.
Doll's ability to work with people from across the aisle is one of her strong suits.
"She's a wonderful human being," Skagit Democrats officer Janet McKinney said. "She does not ignore or put down or disrespect other viewpoints. She figures out how people can work together to move forward. She's very good at that."
But her life has been more than politics. Doll and her husband Bob raised four children — Larry, Kathleen, Brad and Ross.
Doll taught at the high school and junior college level. She also volunteered at a women's shelter, Big Brothers/Big Sisters, and the Southeast Alaska Land Trust; and served on the Juneau Human Rights Commission.
From Alaska to Anacortes
After she left the Alaska Legislature, the Dolls retired to Anacortes where they owned a home. Doll wasted no time in getting involved here.
She wrote letters to the editor and spoke out on local issues, among them the proposed water bottling plant that was championed by then-Mayor Dean Maxwell; and Tesoro's since-abandoned plans to produce xylene at its March Point refinery.
She ran unsuccessfully for City Council in 2013; co-chaired the Skagit County Coalition Against Human Trafficking in 2014; and that same year helped the nonprofit Transition Fidalgo develop Vision 2030, a community blueprint for meeting the climate, energy and economic impacts it will face in the future.
In 2015, Doll received an award from the Skagit Conservation District for her volunteer work monitoring stream and shellfish health in local marine waters. She was appointed to the Planning Commission in October 2016 and was reappointed two years later.
"I love my city and am interested in its future," Doll said when she applied for the commission, the Anacortes American reported at the time. "I am particularly interested in bringing the municipal code and planning and the comp plan together for maximum clarity and consistency."
During her tenure, the Planning Commission participated in the arduous multiyear process of updating the city's building code and development regulations.
"She was always quite thorough in her analysis of the issues," said Ward McKenzie, a planning commissioner. "On all of the issues that came before the Planning Commission, she was very thoughtful in the questions she asked." Though the work was serious, "She had a good personality and a good sense of humor," she said.
Mayor Laurie Gere said Doll was "a most incredible" planning commissioner.
"She served in the Legislature in Alaska and she brought that love of serving to Anacortes. For the time I've known her, I've seen her as an advocate for the environment and for the community and for public process."
Noting Doll's work on the Planning Commission throughout the update of the city's zoning and development regulations, Gere said, "I can't thank her enough."
Since leaving the Planning Commission, Doll said she's turning her attention to Evergreen Islands, a nonprofit environmental advocacy organization; and she remains active in the Skagit County Democratic Party.
"I know she's still out there serving the community," Gere said. "She's a true advocate for Anacortes, our community and the Salish Sea."
* Island Portraits are occasional features about various Fidalgo Island residents who have made an impact here and have interesting stories to tell. If you have a suggestion for an Island Portrait, please send information about the person to news@goanacortes.com.