Imagine designing a large pool and patio for a new home with features that could include anything at all — from an underground playhouse to a lava lamp slide.
Middle-school students in an architecture class at STEM Camp last week were asked to imagine their perfect pool, complete with what architect Daniel Conrardy of Conrardy Design Group called "wow factor."
Some of their ideas: A waterfall leading to a cave, a tunnel slide, a treehouse with a zipline over the pool, a remote-control boat track, a drone landing pad, a beach and even a music stage on the pool deck.
Then they brought their ideas to paper, as architects do, with help from Conrardy.
The starting point is bringing out their imagination, he said.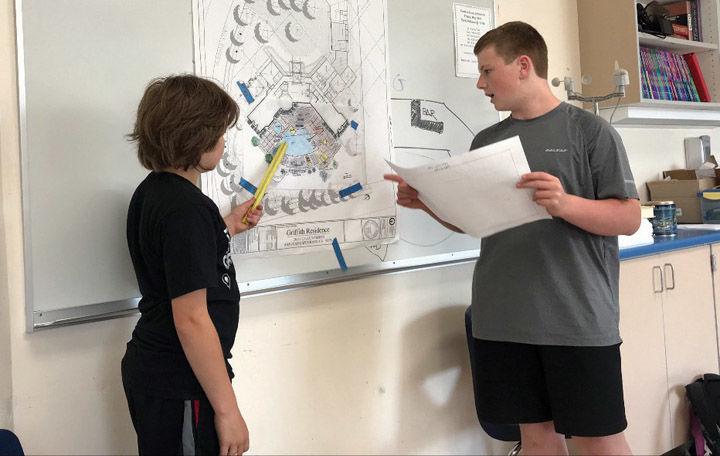 "I encourage them to think outside the box," he said. "I tell them, if you can dream it, you probably can build it."
There's a lot of detail involved in building a dream, though. So the students also had to learn about scale, measurements, setting architecture goals, working in teams, creating designs and presenting their work. They also had a chance to see a real house under construction and learned about roofs and framing.
Architecture was just one of the classes offered Monday through Thursday last week at the STEM Camp held at Anacortes Middle School. Others included woodworking, meteorology, 3D design, art/science and cooking.
Another group of students built a weather station in a class led by Kurt Nelson, a retired Air Force meteorologist.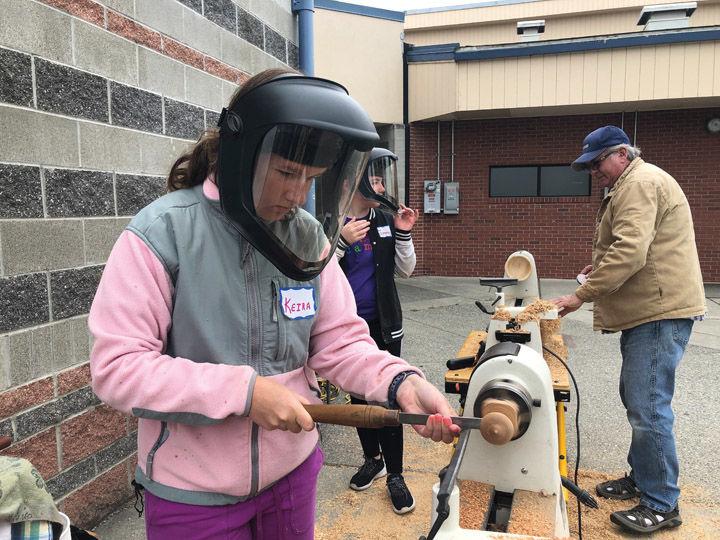 In Jody Dylan's 3D design class, students sat in front of laptops, creating items ranging from personalized coffee mugs to action figures that they then sent to a 3D printer that would make a plastic version of their creation.
Sixth-grader Daniel Demopoulous described the work the complex printer was doing, building all of the students' creations at once, layer by layer. The printing portion was a time-consuming process, but at the end, he would get to hold in his hands the figures of people that he made.
The Anacortes Schools Foundation started STEM (Science, Technology, Engineering and Mathematics) Camp in 2014 in an effort to promote an increasingly essential avenue of education.
The Fidalgo Rotary Club took it over this year.
"We believe that the goals of STEM program are important to the development of students in our community," said Lynnette Setmire, who handles youth services for the Rotary Club and helped with the camp. 
"The camp really focused on so many different areas; it was well-rounded."