Anacortes-raised Peter Mayer took over this month as director of Washington State Parks and Recreation.
As head of the agency, he'll oversee about 1,000 employees and 124 state parks that saw an increase of 1.5 million visitors from 2019 to 2020.
Even more people might go to parks to re-engage with family and friends as the pandemic subsides, Mayer told the American. He hopes to be ready for them.
"We have seen the incredible popularity and increased attendance to our state parks. We feel they play a big role in improving us physically and emotionally," Mayer said.
He also wants to get more youth into the parks through employment opportunities and outdoor education programs.
Mayer had an early start in parks work. In the second grade, he would help set up before his soccer games at Storvik Park and eventually was given keys to open and clean the restrooms.
"It was my first experience being entrusted with responsibility," he said.
As Mayer completed his education, he worked his way up through the ranks at Anacortes Parks and Recreation, from working on maintenance crews to managing Washington Park. He graduated from Anacortes High School in 1987.
Mayer and his wife still have family and friends who live in Anacortes.
"I give a lot of credit to Anacortes Parks and Recreation for getting me exposed and enabling me to having some growing responsibilities maintaining Storvik Park. It really grew into something that's led to where I am today," he said.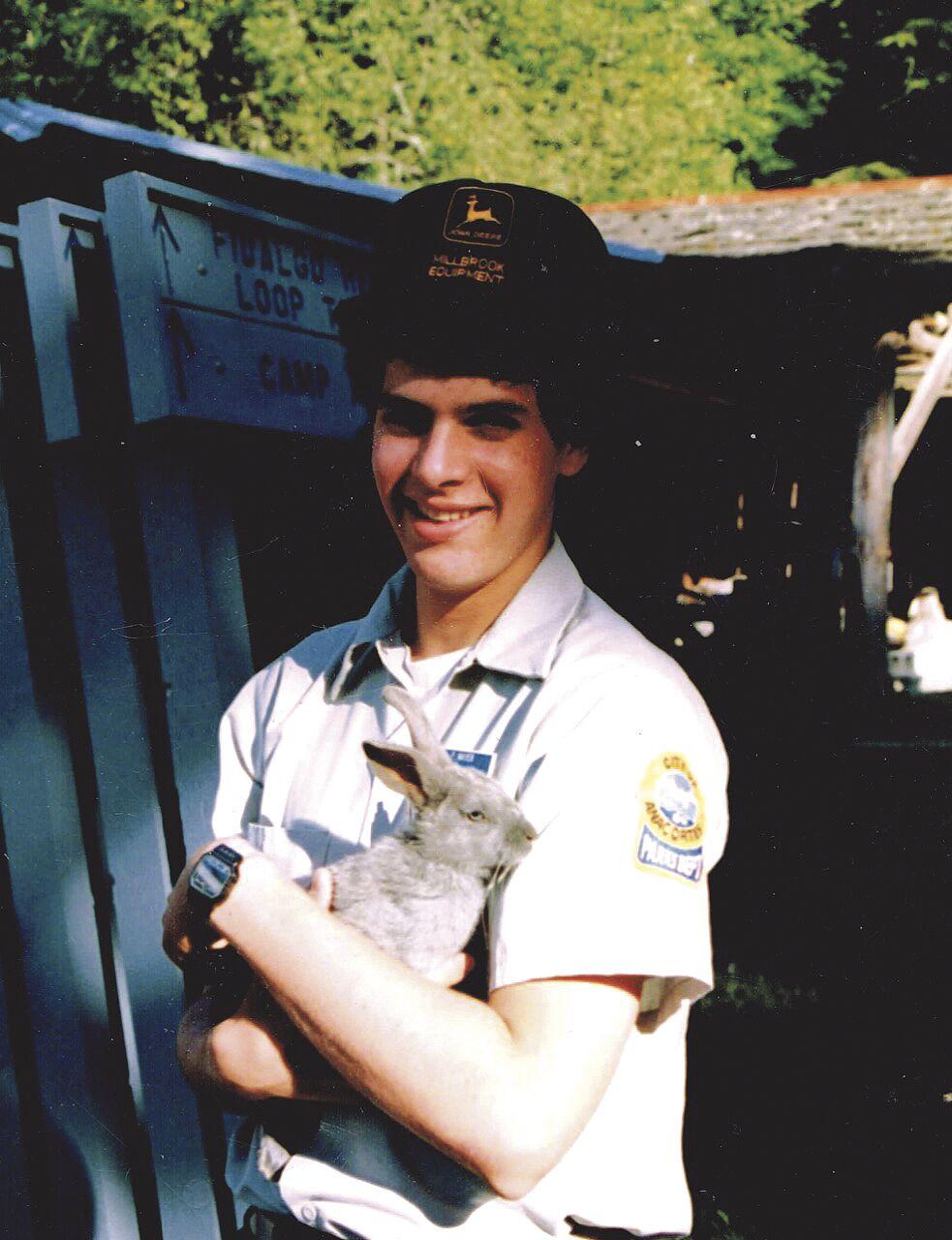 Mayer has a master's degree in parks and recreation administration from Washington State University, where he also completed his undergraduate studies.
He worked in different roles at Vancouver-Clark Parks and Recreation, Mercer Island Parks and Recreation, Fort Casey Historical State Park and former state park Chief Timothy.
While a college student, he interned at Metro Parks Tacoma, where he would eventually return as deputy executive director almost 30 years later in 2017, which was his most recent position before becoming director of state parks.
"I've never seen partnerships in collaboration to the level and depth I've seen in Tacoma and I think that's why they distinguish themselves from other communities that face similar challenges," Mayer said.
Mayer also has a special connection to Tacoma, as his grandfather, notable Anacortes resident and once state Sen. Paul Luvera Sr., built a totem pole that still stands at a Tacoma park, and his great-grandfather Aaron Titlow built a lodge hotel, which is now Titlow Park and Lodge, managed by the Metro Parks Tacoma.
Prior to helping lead Metro Parks Tacoma, Mayer served as deputy director and chief operating officer for the Snohomish Health District for five years. He made the move over to public health in part because he had aspirations of becoming a city manager and wanted to expand his public administration experience. Mayer had served as assistant city manager on Mercer Island.
Now, one of his first goals as director of state parks is to continue to strengthen the many partnerships the agency has with volunteer groups.
"We couldn't accomplish half of what we do without these communities of interest and volunteers across the state," he said.
Mayer hopes to expand capital projects, including improved restrooms, showers and camping sites throughout the state parks system.
Mayer would also like to expand sheltered accommodations such as cabins and yurts.
"This provides an opportunity to our community who want to go out and camp, but don't have all the equipment," he said.
Mayer said he hopes to better connect state parks to "users, neighbors and communities of interest to assure our parks systems in the future reflects them and their recreational interests."