Olivia Snell was never one to doubt her ability to accomplish her goals.
Her brothers coached her when she was learning to race motorcycles while growing up in Lancaster, California.
"There was no crying. If I crashed, I had to get back up. If I couldn't make it up the hill, they said I had to keep trying," she said.
After high school, she worked as a deckhand in the Bering Sea; few environments could be as opposite the western Mojave Desert community where she grew up. She later joined the Coast Guard and was stationed at Coast Guard Station Yaquina Bay, which conducts about 590 search and rescue operations a year.
By the time her enlistment ended, she was a boatswain's mate third class — and a merchant marine officer (master, 100-ton).
She later operated a whale-watch boat, became a firefighter/EMT and served as assistant chief of the Guemes Island Fire Department for about eight years. She also works as a medical assistant at Dakota Creek Industries' medical clinic and is the mother of two.
Snell is now Guemes Island's fire chief — the first female chief in the department's history. The fire district's Board of Commissioners voted 3-0 July 13 to hire Snell to succeed Gerry Francis, who retired. She was one of two candidates for the job; the other was Rick Norrie, a former Coupeville town marshal.
"It was a tough decision, but all the mentoring she did with the outgoing fire chief really paid off for her," Fire District Commissioner Franklin Crawford said July 14. "She's so positive and upbeat; she's a real top-shelf individual."
Snell said she hopes her appointment shows young women and girls that doors are open to them in the fire service.
"If they have a vision, even if it's to obtain a job that has traditionally been held by men, they should go for it," she said. "They shouldn't think they can't do it."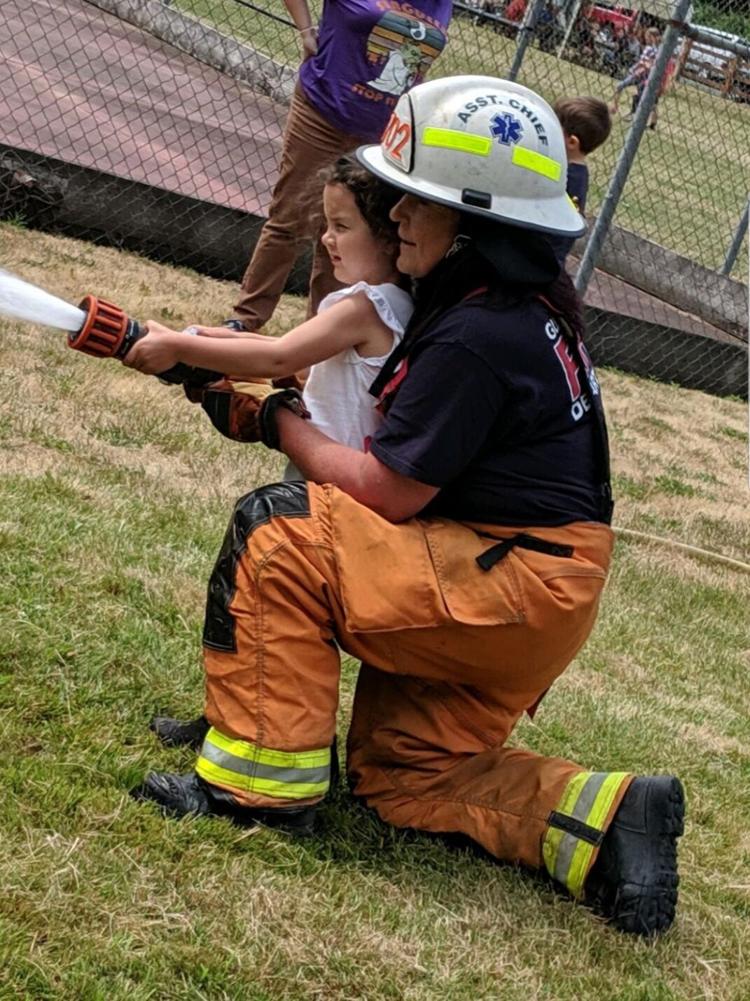 Snell credits her success to her mentors, among them her Coast Guard commanding officer, her fellow sailors and her fellow firefighters.
"My C.O. was amazing," she said. "He never gave up on me. He believed in me when nobody else did. I would take on a position of responsibility and realize, 'I can do this, I can do this.' And I kept doing more and more and more … It just takes one person to believe in you and you can go so far."
Snell has similar faith in her fire department. As full-time salaried chief, she leads a team of about 18 volunteer firefighters and EMTs. She wants to add two more to the ranks, but that's a challenge.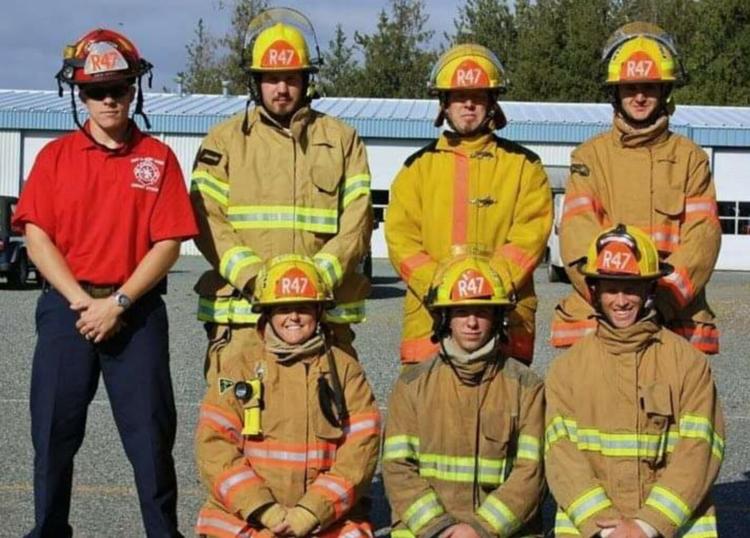 "I really want to keep the momentum going in the department," she said. "It's extremely hard to keep volunteers — there are so many qualifications and requirements to keep up on and as a volunteer department, our station in unmanned and most (firefighters and EMTs) have jobs. There's not a lot money involved (in serving), but we don't do it for the money."
The Guemes Island Fire Hall is located at 6310 Guemes Island Road. Equipment includes a marine rescue boat, a fire engine, tanker, brush truck and an ambulance, Snell said.
When it comes to emergency response, seconds count on this ferry-dependent island.
Snell and seven other personnel responded quickly by boat and ambulance to the north end of the island July 16 to help search for three people whose boat capsized. Joining in the rescue were a U.S. Coast Guard helicopter and rescue boat, the Skagit County Sheriff and Anacortes Fire Department. All three were rescued.
The island has no medical center; when there's a medical emergency, EMTs must assess and stabilize patients for transfer to an Anacortes Fire Department ambulance — brought over on the Guemes Island ferry — for transport to Island Hospital. There were two such late-night dispatches — called "med runs" in ferry service parlance — the evening of July 18 and one the following day.
For firefighting, the department has an automatic aid agreement with Anacortes Fire and receives wildland fire assistance when needed from the state Department of Natural Resources.
Snell's son, Cole, a former junior firefighter visiting home from commercial fishing in California, has full faith in his mom.
"I thought it was pretty cool," he said of her appointment as chief. "I mean, I knew she was going to get the job."