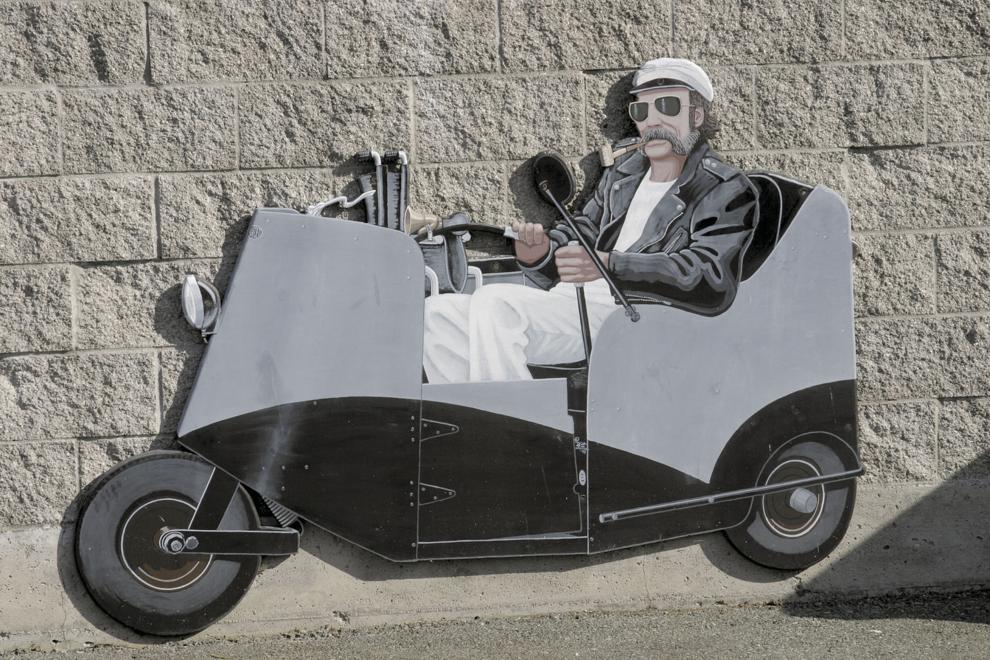 Around Anacortes, faces peer around corners and off walls in the form of murals of people from the town's history, giving whimsical looks and historical tidbits to passersby.
One of them is a self-portrait of the artist who made them all — Bill Mitchell, who was also a historian, a collector and a defender of the town's eclectic identity.
Mitchell died Thursday, March 7, at his 27th Street home, which is filled with memorabilia and artifacts of the city of he loved. He was 69.
"He was a character, that's for certain," his brother Mark Mitchell said.
Bill Mitchell was as recognizable as his art and home, typically seen in the three-wheeled Autoette cart he used as a wheelchair to get around town. He had been injured in a car accident at age 22.
He frequented parades and other gatherings, and his appearance often was met by a crowd of friends and supporters.
"Everybody's got a story about Bill," his brother said.
Born in Shreveport, Louisiana, the family moved to Anacortes when Bill was 2 years old. The town was always a huge part of his life, Mark Mitchell said.
Bill Mitchell's home has been more like a museum, a neighborhood bar (without the alcohol) or a community center, said longtime friend Jacques Moitoret.
"People gravitated to him," Moitoret said. "
People gathered at his home to share news of the day, enjoy each other's company and create art, Moitoret said.
The two met shortly after Moitoret moved to Anacortes in 2001 and hit it off right away. They were about the same age and had the same interests. Moitoret, also an artist, helped Bill with some of his murals.
So did others, including Terry Van Dyk, who helped cut out the wooden pieces and install the finished work as well as provide care for Mitchell, Moitoret said.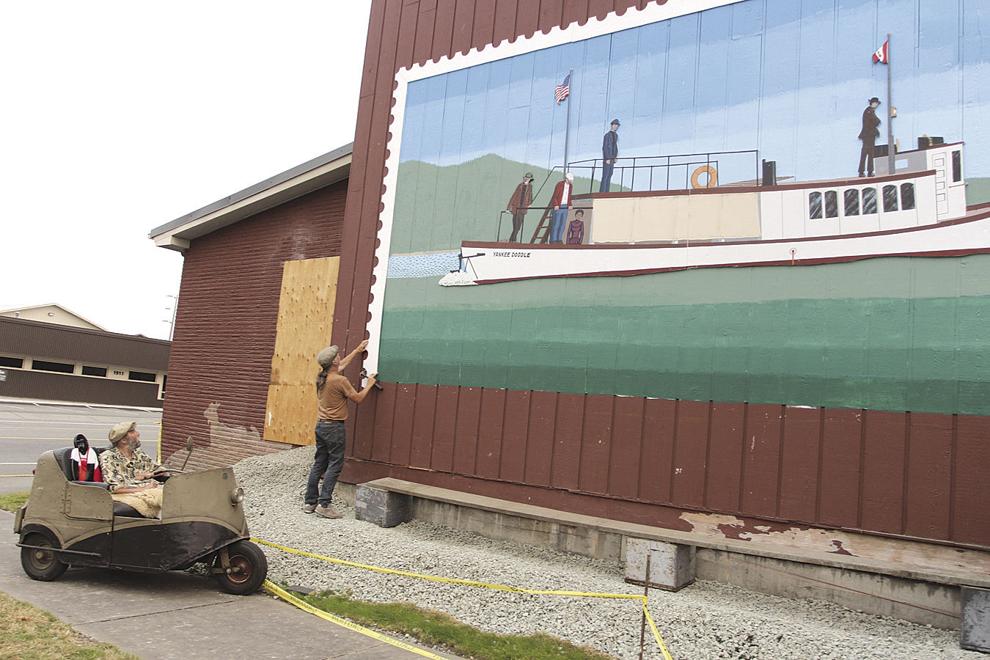 Mark Mitchell said his brother loved to find and preserve items related to Anacortes history.
"He was a collector of things," Mark Mitchell said.
He was happy to show his collection to others.
Anne Chase-Stapleton, a teacher at Anacortes Middle School, used to take eighth-grade students on a walking tour of Anacortes history with retired teacher Becky Motherwell.
Bill Mitchell's home was a regular stop. He would greet the students, 30 at a time, out on the lawn and take them on a tour.
"Kids were filled with questions and curiosity about all the old cars, whale bones, mermaids, plastic figures, tools, WWII life preservers, paintings, and much more," Chase-Stapleton wrote in an email. "They couldn't get enough. Next we would sit on couches and rugs in his cozy painting studio. Bill would sit in his chair by the wood stove. He talked about the mural project and told stories about the historical figures in the murals. Kids often knew or were related to some of the figures."
He talked about artistic processes while sitting amidst his own tools, she wrote.
He also talked about how he ended up in a wheelchair and warned the kids about driving while under the influence.
He made an impression on kids who could see he was "a man so full of ideas and talent, but confined to a wheelchair since being not much older than they were," Chase-Stapleton wrote in the email.
Bill always took a photo with the group to commemorate the visit, she wrote.
"It was all very sweet," she wrote. "Very educational and the opportunity for all the kids to be in the presence of a true local legend."
Bill was especially proud to be part of the Anacortes High School Class of 1967 and helped plan its reunions, Mark Mitchell said.
Classmate Marilyn Hargett said the reunion committee always met at Bill's house to plan the events, which always had to feature AHS colors.
"He was quite proud of the purple and white," Hargett said.
Saving pieces of Anacortes
In addition to saving the small mementos marking Anacortes history, Bill Mitchell was interested in preserving the town's buildings and notable features.
"He loved his hometown, and he fought for it," Mark Mitchell said. "He didn't like to see changes happen."
When a historical building faced demolition, Bill Mitchell would make the case to save it. In 2008, he tried to save the derelict tug the Enchantress. More recently, he tried to save the Junk Co. building from being demolished.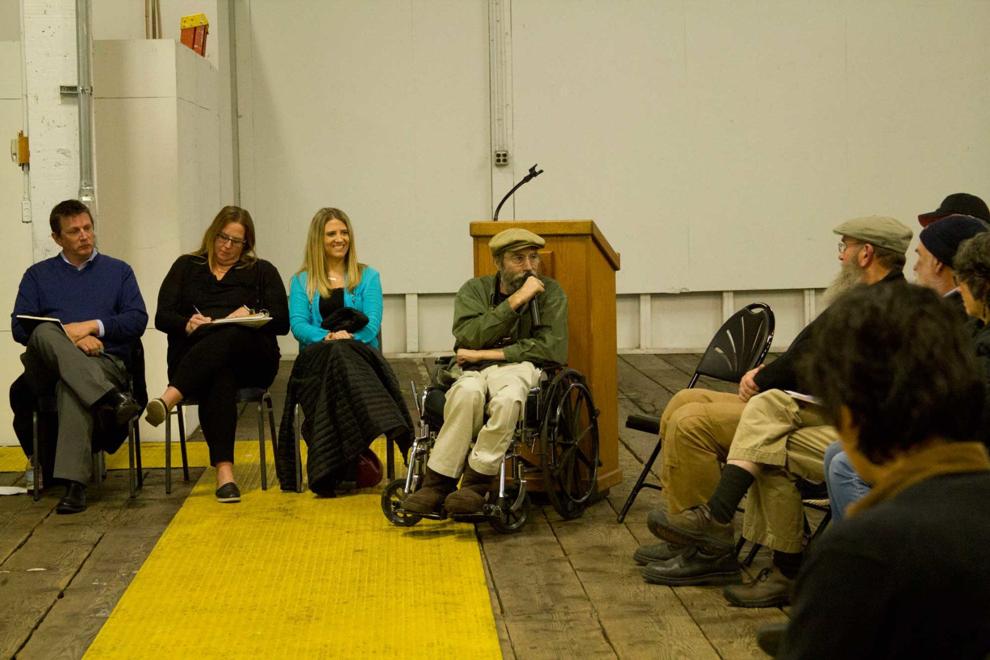 "We need buildings like that to reflect the early character of this town," he said at the time.
Even when he could not win, he wanted people to understand that the history mattered.
Over the years, he created illustrations that were printed in the Anacortes American and completed several presentations and talks about the town's past, Anacortes Museum director Bret Lunsford said.
"I respected him as an artist and as a historian," Lunsford said.
Mitchell referred to himself as an "authenticitarian," Lunsford said, and though it's a word he created, that's what he was. He was always ready to share about Anacortes history and answer people's questions.
Mitchell helped organize the town's Centennial celebration 40 years ago.
"All those who have seen Bill Mitchell's murals, whether residents or visitors to Anacortes, have felt that they were a much-appreciated gift to our community," friend Chris Terrell said in an email. "But, for those that did not know Bill personally, you also need to know that Bill always felt that being a part of Anacortes was and continued to be the greatest gift he ever received."
Bill Mitchell painted about 160 murals, most featuring local residents of various backgrounds — fishermen, mayors, dancers, storekeepers, bar patrons, children, pets, musicians, boaters, church leaders and editors.
"It has been a privilege to paint the people of Anacortes," he said in 2016, when unveiling a mural of former longtime Mayor Dean Maxwell that is installed at City Hall.
When the mural project began, Mitchell partnered with Tommy Thompson to start the Anacortes Renaissance and Revival Confederation. The goal was to help Anacortes draw some of the visitors flocking to the World's Fair in Vancouver, B.C.
Two years and two days before the fair opened, on May 2, 1984, Bill Mitchell put up his first mural — a painting of Fred White and his bicycle, from a 1983 photograph. He worked on the project with Paige LaMont and Mary O'Hern.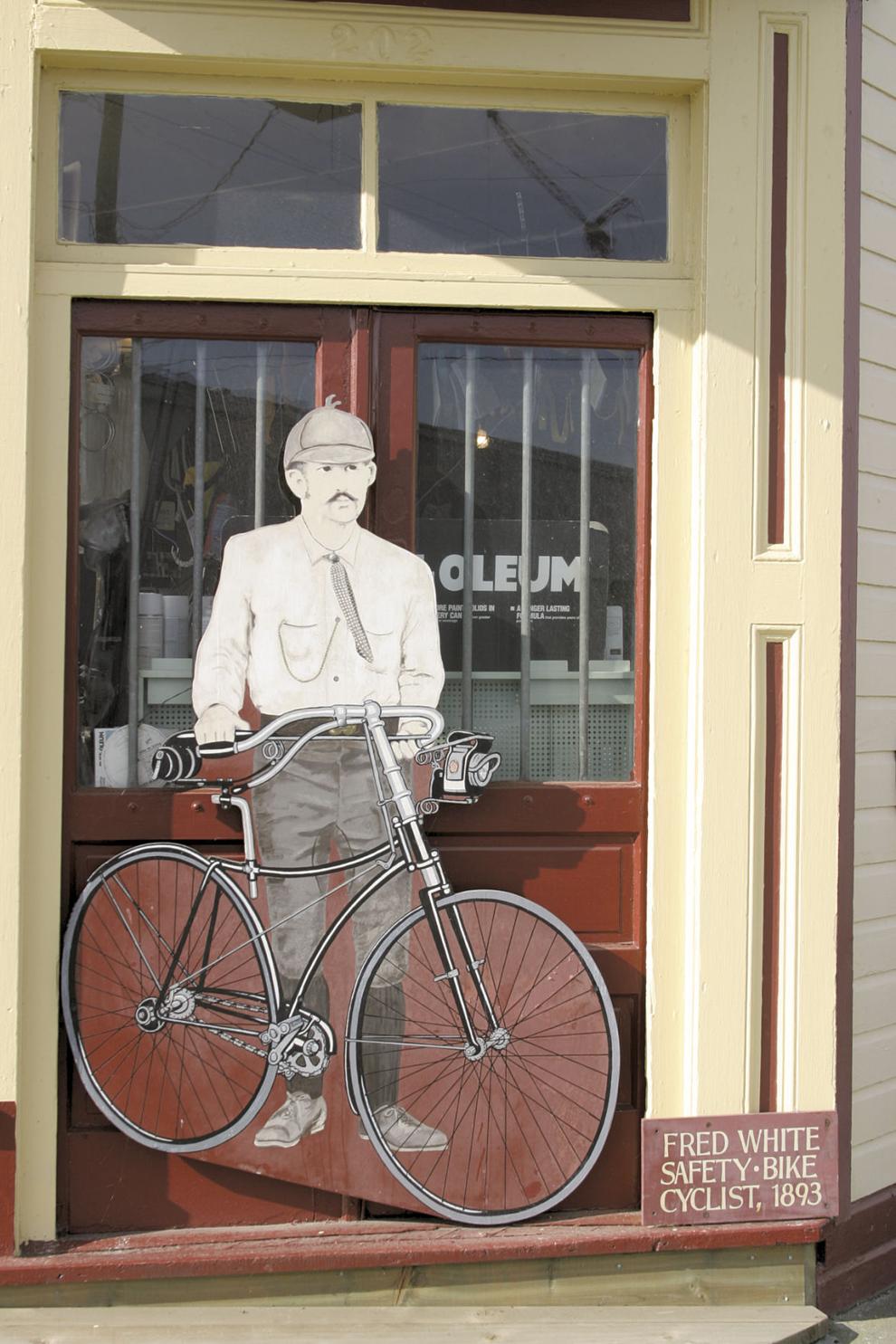 That first mural was sponsored by the Anacortes Women's Club. A nail was put in the tire on the mural and a club member broke a bottle of Miller High Life instead of champagne over it to christen the mural project, Bill Mitchell said about it in 2014.
Health issues plagued him throughout the years, but at his strongest, Mitchell created and put up about six murals a year.
If all the plywood he used was stretched out end to end, it would stretch more than a quarter of a mile, and a stack of it would weigh more than five tons, he said in 2014.
Mitchell found funding for many murals in the Anacortes collection himself and often found sponsors to help pay for completion.
Chamber of Commerce Executive Director Stephanie Hamilton said she became friends with Mitchell while working with him. May 2 will be the 35th anniversary of the Anacortes Mural Project, and Hamilton had been planning on a special celebration for Bill and his work. Now, it will be held in his honor.
Hamilton also wants to honor other efforts of town beautification he had been championing. Bill wanted to install artwork in alleys to help beautify and clean up some spaces that could use it.
Hamilton said she wants that effort to continue.
"He always had such great ideas to keep people in this community and keep them walking around," she said. A mural map is available at the Anacortes Visitors Center at Commercial Avenue and Ninth Street.
Mayor Laurie Gere said Mitchell's contributions will be felt for generations.
"Bill's legacy to us all is his Mural Project with well over 150 murals that were hung by Bill and his team on all our buildings," Gere wrote in her email. "They artistically celebrate our past. His engagement and vocal presence, along with his incredible artistic abilities and his willingness to share them with us all have reminded me that we all can make a difference, no matter our circumstances."
*recordings contributed by reporter Jacqueline Allison