Anacortes City Council members Matt Miller and Ryan Walters are candidates for mayor in the Nov. 2 election.
The mayor is elected for four years and is the full-time, salaried chief executive officer of this city of 18,000 people.
Miller is serving a second term on the council. He is a retired Navy commander — he served as a flight officer and as executive officer of NAS Whidbey Island — and is a former local business owner.
Walters is serving a third term on the council. He is planning director for the Samish Indian Nation and is a former deputy prosecuting attorney for Skagit County.
They participated in this Q&A as part of the Anacortes American's coverage of their campaigns for mayor. Responses to each question were limited to 150 words and have, if necessary, been edited only for length.
Here are Walters' responses to the Anacortes American's questions.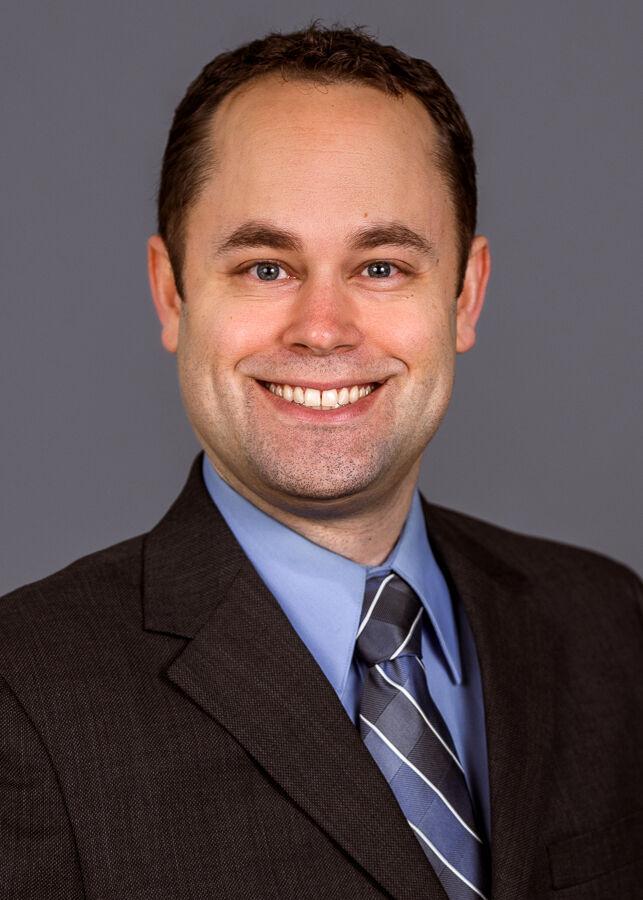 Anacortes American: What sets you apart from the other candidate for mayor?
Walters: Fourteen years experience as a municipal and land use attorney and with municipal finance, and my good working relationships with other local officials makes me the best prepared to tackle our challenges. My long history in Anacortes and work with many groups, neighborhoods, and small businesses, connects me most closely with the needs of Anacortes residents.
An important function of local government is charting our future through zoning rules. I've voted against developments that didn't follow those rules, and I've worked to improve those rules to better protect our neighborhoods. While my opponent voted for the rule that allowed the five-story building (as did every council member), in response to public input I wrote the moratorium to prevent more five-story buildings west to M Avenue. And although I've received more than twice as many donations as my opponent, none of them have been $1,000 checks from developers and construction companies.
Anacortes American: Home ownership and rentals in Anacortes are out of reach for many people who work here. Lack of affordability means more people, including emergency personnel, have to live out of town. Builders and developers say the only way to stabilize home prices is to increase supply. What ideas do you have to increase the housing supply to make home ownership more attainable for the local workforce, while protecting the environment and quality of life that make Anacortes such a desirable place to live?
Walters: Housing affordability is the number one issue facing Anacortes — it's the key to ensuring we continue to have a strong middle-class community here, like what I grew up with. Our goal has to be ensuring that everyone in our community — our police officers, our firefighters, our teachers, and healthcare workers — can find housing that they can afford. We can't build our way out of this crisis with more McMansions. Instead, we need a better variety of housing types and styles — small units, townhouses, triplexes, condos — especially in our downtown and along R Avenue, where redevelopment will improve the vibrancy of those neighborhoods. We need to both build housing that's market-rate and support subsidized providers like the Family Center and Housing Authority. And while we're doing that, we need to protect the quality of our neighborhoods and the uniqueness of our small-town charm. We can't let Anacortes turn into Anytown, USA.
Anacortes American: The City of Anacortes didn't tell residents about contamination at the old water treatment plant until two years after it was discovered – and after the city spent nearly $2 million on contractors. You were on the City Council at the time. What concerns did you have about how the flow of information to the council and residents was handled, and if you had concerns why didn't you speak up?
Walters: Open government is one of my most fundamentally held values. I've worked hard over my entire time in office to improve transparency into contracts, expenditures and donations, and have written and obtained passage of new city ordinances on all those fronts. And I advocated in last year's budget process to finally get us transparency software that provides real-time insights into how the City is spending its money.
I've continually expressed my concern about the high cost and limited utility of outside legal counsel, and I raised objections at the time about the PR firm the City hired to work the plant decommissioning issue. Communicating well with the public is important and government should be upfront about what its doing, and it shouldn't try to hide bad news. I will lead cultural changes in some City departments to address these issues.
Anacortes American: The City of Anacortes responded to the COVID-19 pandemic by closing City Hall and conducting City Council meetings remotely, freezing hiring, restricting spending, making grants available to local businesses, and installing outdoor dining areas in front of restaurants on Commercial Avenue. If confronted by a public health emergency during your mayoralty, what practices from the city's COVID-19 response would you adopt? What other measures would you take?
Walters: The City's response to any emergency needs to follow expert public health guidance to safeguard the lives of city staff and the public. I drafted much of the City Council's response to the pandemic and its effects, including freezing hiring and equipment replacements, suspending utility disconnects, and investing in technology to facilitate remote work and meetings because it's critical that the work of the City continues, especially in an emergency.
The role of the chief executive is to be able to think ahead, to try to see around corners and help prepare the City for what happens next. Recent rates of COVID transmission and ICU utilization have demonstrated we're still very much in this pandemic, and our response will need to evolve along with the virus. Especially in this situation, the mayor needs to set a good example and be ready to make hard decisions to solve real problems.
Anacortes American: A roof over a waterfront building has collapsed. A dilapidated waterfront building was fenced and ordered demolished only after a resident repeatedly complained about the safety risks it posed. A privately-owned marina contains abandoned vehicles and machinery and is considered by Ecology to be a contaminated site. Should the city's code enforcement be more proactive?
Walters: Protecting our neighborhoods and preserving our environment means being more proactive on enforcement of the city code. Collapsing overwater structures create pollution. Abandoned properties and boarded-up buildings affect our neighborhoods — as fire hazards, as (un)attractive nuisances, and as places for criminal activity. Drug houses are also frequently offenders of our land use laws, and I'd pursue a coordinated enforcement approach across multiple departments to drive those problems out of our neighborhoods.
In 2016, I wrote, and City Council adopted, new code to strengthen civil enforcement, starting with voluntary measures and progressing toward formal written orders and mutually agreed mandatory timelines for compliance. We need to make more and better use of those tools, while distinguishing our approach between absentee property owners and those who are struggling to get by.
Anacortes American: County voters approved a sales tax to pay for construction of a new county jail. Yet, police often release suspects because the jail is not adequately staffed. Should the mayor of Anacortes reach out to other mayors and Skagit County officials and come up with a plan to ensure adequate staffing levels at the county jail?
Walters: Similar to other countywide services (solid waste, Skagit 911, Skagit Transit), the City has a seat on the Jail Finance Committee and it should actively participate. I have good relationships with Skagit County's mayors and the County Commissioners (two of whom have endorsed me), and I'll work collaboratively with them to address levels of service.
Skagit County Jail Chief Marlow assures me that the jail is not understaffed; instead it's COVID-19 that has forced adjustments — the jail now operates a separate pod for quarantining admittees before joining the rest of the jail population; they've shut down their programming; and they're accepting overall fewer people as a result. Like so many things, the sooner we get past COVID-19 the sooner we can get back to normal. As a general matter, however, Anacortes contributes public safety sales tax to fund the countywide jail, and it should expect excellent service for our dollar.
Anacortes American: The City Council approved a pilot program that would make a contracted social worker available to the police department during business hours for response to mental health crises. Is this adequate, and if not, what do you propose?
Walters: Last year, I suggested we add funding for a contract social worker to help our police address the growing problem of homelessness and mental health. Our police department partnered with the Family Center, and reports that they're getting excellent assistance, but there's more to do. Our community paramedic program, which is assisting people who would otherwise unnecessarily consume police and fire resources, should be made permanent and expanded.
And we need to do more to keep people in their homes—which is much easier than helping after they've become homeless. We need to ensure that people are connected to county rental assistance programs, and lower the cost of living in Anacortes, especially for struggling families and seniors on fixed incomes. We've substantially increased utility bills in the last eight years, and we need to ratchet those fees back (while still ensuring we're collecting enough revenue to maintain those utilities.)
Anacortes American: How should the city be responding to homelessness in our community?
Walters: The City needs to move quickly with a coordinated response to address our homelessness problem, which is still small and almost entirely Anacortes residents, before it grows out of control.
It's wrong to paint all the homeless with the same brush. People who are committing crimes and doing drugs need to be dealt with by the justice system; other people simply need help connecting to services. But our biggest problem is those suffering from mental illness or substance abuse.
As a prosecutor, I handled hearings for the commitment of people with mental illness, who were a danger to themselves or others, to involuntary treatment. I've long advocated that Anacortes needs to get better at making use of that system, and our police have had recent success with it. On the political side, I would advocate for more resources and greater responsiveness from the county-designated professionals who can authorize initial detention.
Anacortes American: The city's population includes residents who are African American, Native American, Alaska Native, Native Hawaiian, and of Asian, Pacific Islander and Mexican ancestry. In addition, 6.4% of the city's population is foreign-born. Yet this is not reflected in the city's boards and commissions. What can the mayor do to ensure people from all backgrounds feel included and have a voice on issues?
Walters: I strongly believe that more voices lead to better decisions, and a greater variety of viewpoints ensures that we're building a city that works for everyone. It's particularly dangerous to get caught inside the bubble of City Hall. It's not enough to put out a broad solicitation for interest — the mayor needs to personally reach out to people across the community to invite them to the table, listen to their concerns, and identify any barriers to their participation. I helped write — and voted for — the City Council resolution against hate speech to ensure everyone feels welcome in our community.
We also need to ensure City government reflects the best of Anacortes through its employees and hiring practices. A diverse workforce can bring new perspectives and better understanding of the challenges that the people of Anacortes face, and can help City Hall improve performance and provide better customer service.
Anacortes American: What is your vision for the city? And how will Anacortes be different in four years with you as mayor?
Walters: I grew up in Anacortes and my family experienced an Anacortes that was solidly middle class. My family worked at the refineries, in fish packing plants, for the state ferries, in the school district, and at their own small businesses. I believe in Anacortes and its potential for positive change, but I'm also dedicated to keeping the unique, small-town character that is why so many of us live here.
I don't want to see Anacortes transform more into a retirement community or become solely a tourist town — I want us to be a whole community, where our local jobs employ people who can afford to live here and where our public servants are connected and invested in our community. I want to protect our strong neighborhoods and preserve our heritage buildings, and I want the City to be a leader in community-focused, innovative municipal government that's efficient with tax dollars.