Jeff Morris, who has represented the 40th District in the state House since 1997, has resigned effective Jan. 6.
Morris's office made the announcement Wednesday. Morris also issued a statement on his Facebook page, calling his resignation "a tough decision" but that he would not be able to take time away from his new job as director of Schneider Electric to serve in the Legislature.
Schneider Electric is a global company that specializes in smart grid and artificial intelligence technologies. It is headquartered in Grenoble, France.
For the second time in a year, the Democratic Party in the 40th District — San Juan, northwest Skagit and southwest Whatcom counties — will select three nominees to succeed Morris until the next election. The appointment will be made by the governing bodies of those counties. Liz Lovelett was appointed Feb. 5 to the state Senate after Kevin Ranker resigned.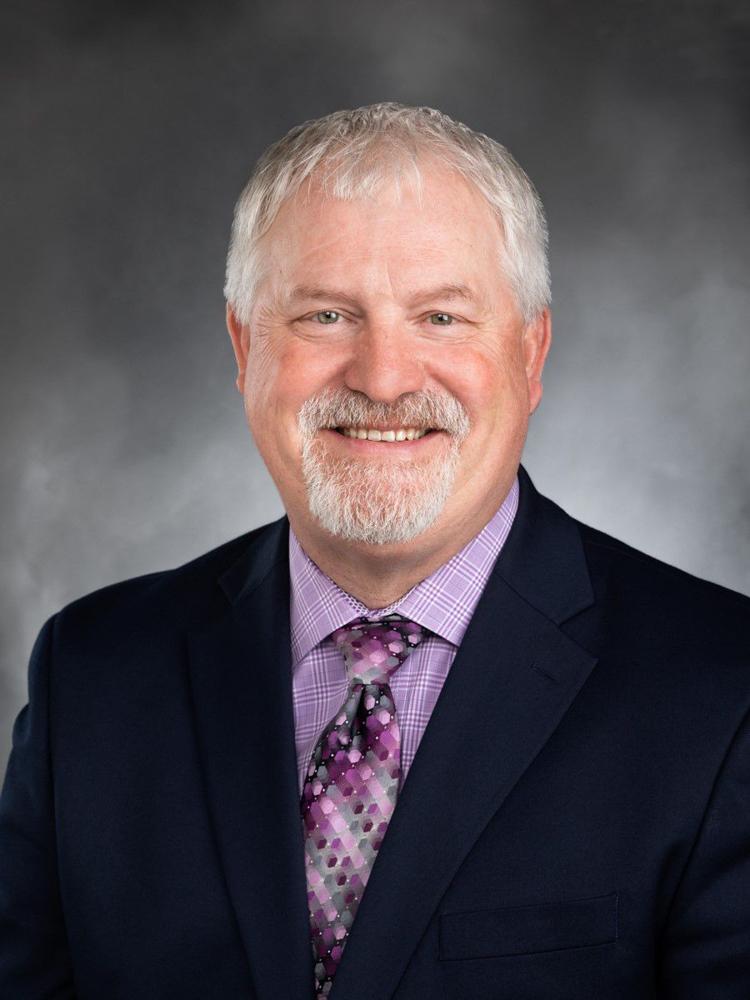 Morris, 55, a native of Guemes Island, joined the staff of U.S. Rep. Al Swift as political director in 1987 after graduating from Central Washington University. He was elected to the state House in November 1996.
In his first term, he worked with legislators of both parties to save the Anacortes-to-Sidney ferry run and change wetland mitigation laws to protect wetlands around Skagit Regional Airport. "I learned about working across party lines to find solutions from my years working for Congressman Al Swift in the Washington state congressional delegation," Morris said in his resignation announcement to the district. "That experience has served the 40th District well."
Other legislation he highlighted in his announcement: the first laws in the nation requiring fossil fuel-based electric generation plants to mitigate part of their lifetime emissions; requiring utilities to consider carbon risk in their planning processes; protections for Blanchard Mountain forest and the Lake Whatcom watershed; and sole sponsorship of a bill that found revenue to build the remainder of the Olympic class ferries.
During his tenure, he served on committees and authored legislation to reduce carbon output and develop alternative energy.
"I have only been allowed to work on these issues because of the people of the 40th District," he said in the announcement. "They raised, educated, supported and elected me to represent them in Olympia. My new position —  while covering all of North America —  allows me to still live in the place I have always called home. I will continue to work to serve the community that has given so much to a local boy of mixed race and very modest means."
Morris is Tsimshian, but his maternal grandfather was Samish; Morris was a puller in the Samish canoe during the 2012 Canoe Journey/Paddle to Squaxin. He is the longest serving legislator of First Nations descent in Washington, according to his office.
Morris served as speaker pro tem, floor leader and chairman of various committees and task forces during his 23 years in the House. He is currently a member of the House Finance Committee; the Innovation, Technology & Economic Development Committee; and the executive committee of the National Conference of State Legislatures. He is past chairman of the Council of State Governments-West and past president of the Pacific Northwest Economic Region.
"Jeff worked real hard in Olympia," said Kris Lytton, who served with Morris as a representative from the 40th District from 2011-18. Among the issues they worked together on: saving Blanchard Mountain.
Noting Morris had been in the House for 14 years when she was elected to her first term, Lytton said, "The institutional knowledge he had was valuable for all of us. We were lucky to have him in the Legislature."
State Rep. Debra Lekanoff, D-Bow, said in an email that Morris's leadership led to the modernization of Washington's energy infrastructure; stronger consumer protections, data protections and privacy; preservation of Blanchard Mountain; "as well as the salmon and resources that we all know and love within the Salish Sea."
State Sen. John McCoy, D-Tulalip, who is one of three Native American members of the Legislature, said of Morris, "I will remember him as a dedicated legislator that believed in the process. The Washington solar policy and the energy school for legislators are his best creations."