Pulling in to Cap Sante Marina early this week was a fleet of more than a dozen classically designed tugboats, piloted by a dedicated group of owners, for this year's meetup in Anacortes.
Tom Blackwood, an Anacortes resident and founding member of the Lord Nelson Victory Tug Owners' Association, organized the rendezvous.
He said the network of owners and enthusiasts in the Northwest have met in a different port every year for about 25 years, but the COVID-19 pandemic prevented last year's meetup. Among the activities are group meals and the "Tug Talk," where maintenance issues and modification projects are discussed.
"It's a good chance to share what we've learned among ourselves," Blackwood said.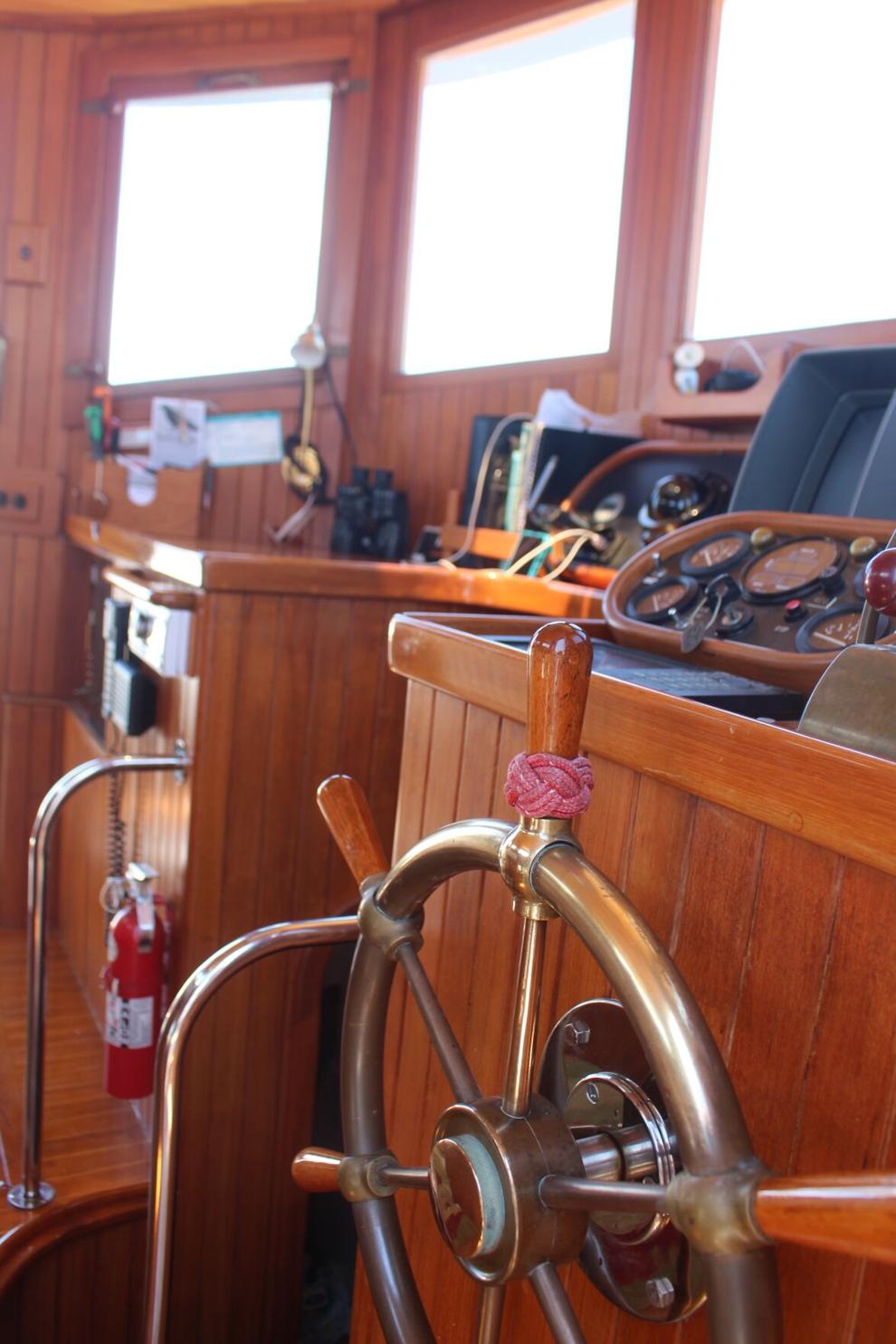 What attracts Blackwood and many others in the group is the classic style of the tug. The Lord Nelson Victory Tug was built in the 1980s and 1990s with a hand-fitted teak interior. Three lengths of the boat were built, with a total of 86 produced. Each boat built was a little different from the rest and each tug's unique character is a point of pride with the group of owners.
"What intrigues me the most is the lines and shape of the boat," Blackwood said.
Some have traveled across the country to attend the meetup, including president of the association, Dave Howell, who drove from Maryland.
"We're not a cult, we're just enthusiasts," Howell said. "I've never owned a boat that gets so many smiles."
Howell said there are few new faces at this year's meetup, as boat sales continued during the pandemic as people looked for a new hobby.
One of the new owners was Tim Bates, who purchased Eight Bells in September.
"It was time to get back into boats," Bates said.
Mike McCoy is a relatively new owner. He purchased Tug E. Bear in 2017.
"I'll never change the name," McCoy said. "Every time someone walks by for the first time, they often say it out loud."
McCoy proudly showed the signatures inside his boat of boat designer Jim Backus, builder Tommy Chen and company president Loren Hart.
Mike Dunn, association vice president, activated a remote-controlled submarine dive alarm fixed to his tug The Wally, to the amusement of passersby. It's a nod to his time working on subs in the Navy.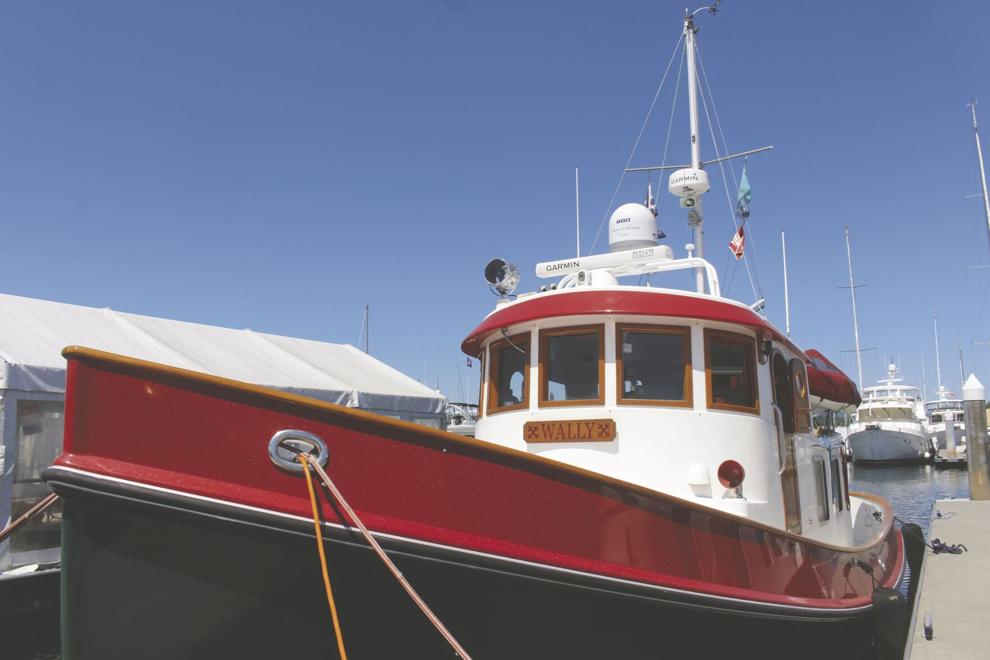 "It may not be the biggest boat in the marina, but it will be the one with the most class," Dunn said of the Lord Nelson Victory Tug's appeal. "We tell people who buy the boat that it comes with a group of friends."