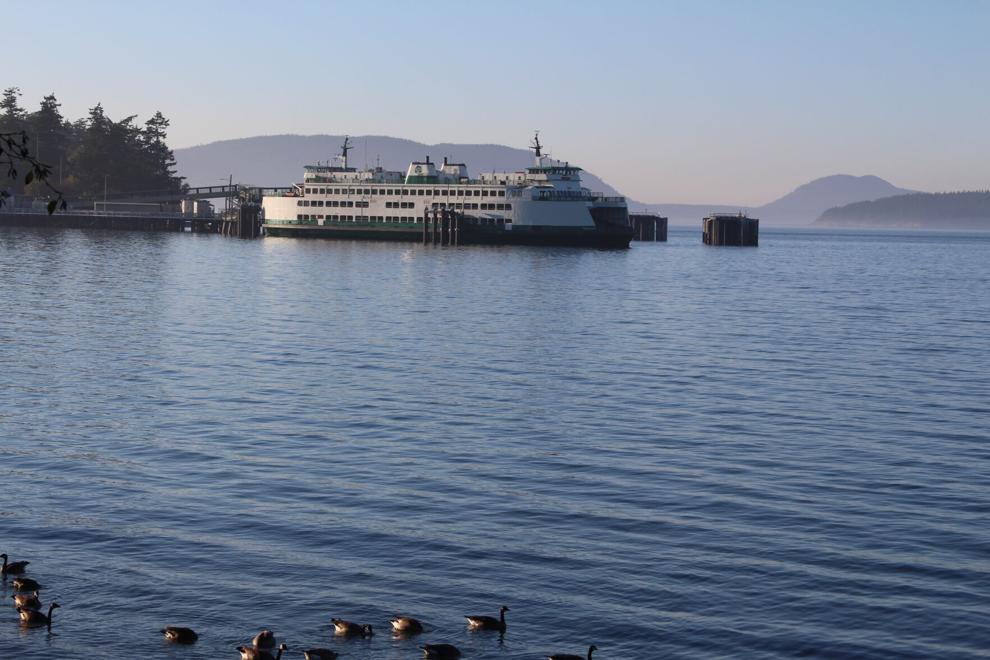 Washington State Ferries leaders are looking back at drops in ridership in 2020, keeping their focus on safety in 2021 and looking forward to when things may improve.
The COVID-19 pandemic meant big changes for the ferry system, Patty Rubstello, the new head of ferries, told roughly 60 attendees at a statewide webinar last week.
Rubstello was named the assistant secretary of Washington State Ferries at the end of 2020, replacing Amy Scarton, who is now deputy secretary of the state Department of Transportation.
Washington State Ferries saw a roughly 41% drop in ridership last year, or about 10 million fewer people riding the customers.
"That's the lowest ridership we've have since 1975," Rubstello said.
The fleet saw more of a drop in walk-on passengers than those in vehicles.
People are asked to remain in their vehicles when they can, wear face coverings at all times at the vessels and at toll booths and to stay away from others.
Several routes, including those running between Anacortes and the San Juan Islands, are remaining on the winter schedule for a while longer, meaning fewer boats are traveling back and forth. That schedule will remain in place until May 9.
Keeping the current schedule in place makes sense for multiple reasons, Ferries Director of Community Services and Planning Stephanie Cirkovich said.
First, ridership is down. Second, crews are smaller than normal. The pandemic has reduced traffic and also has limited the number of trainings that could be held for crew members.
A modified peak schedule in May will see a fourth vessel added to the Anacortes-San Juans route. That could alleviate some service delays now affecting travel here, Cirkovich said.
"We want to provide as much reliability as we can in a time that's unreliable and unpredictable," she said.
Additional riders in warmer weather could put more strain on the system and cause more delays, but Ferries staff is working to prevent that, she said.
"A lot of relief on that route, which will lead to more on-time performance, is coming May 9," she said.
Travel to and from Sidney, B.C., is suspended until further notice, and there is no reason to expect that to change before the peak season ends at the end of September, Cirkovich said. Ferry leaders will review to decide whether to plan for trips to Canada in the fall schedule.
There are no plans to discontinue Canada service in the long term, Ferries Director of Government Relations John Vezina said. The governor's budget includes funds to keep that route going, he said.
Also during the webinar, Rubstello talked about the electrification of the ferry fleet, a multiyear project that the state is moving toward.
The state recently received a $1.5 million in federal funding to fund electrification. That process means reduced nitrous oxide and carbon dioxide emissions, reduced operating and maintenance costs and elimination of engine noise and vibration, Rubstello said.
Up first is the conversion of the ferry system's largest ferries. Electrification will save roughly $60 million over the life of one vessel.
The first electricified boats should hit the water in 2024, Rubstello said.