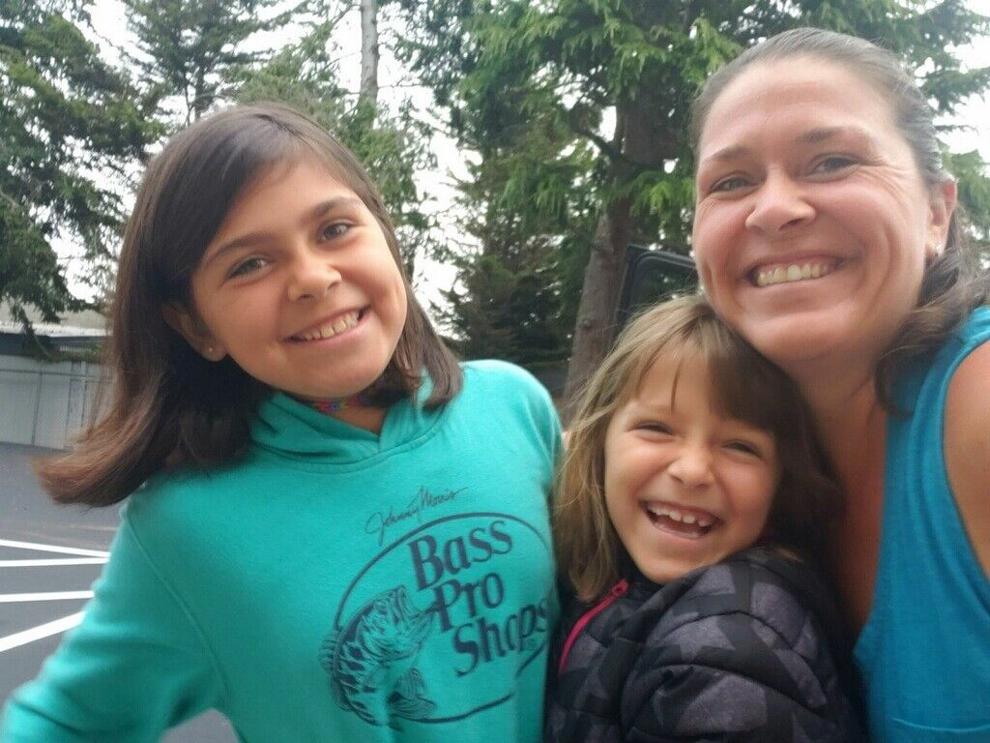 Brandi Black dropped out of high school in ninth grade, choosing a life of drinking, drugs and partying over her education. For years, she lived that life, choosing what she calls reckless behavior and bad decisions.
Then, one day, she looked at her young daughters and knew if she didn't change something, she wouldn't see them grow up.
Not only is Black now more than six years sober, she graduated from Skagit Valley College in December with an associate's degree in applied science (human services substance use disorder counseling).
When working on her practicum, she worked for two semesters with Community Action's street team and got out and talked to people dealing with homelessness and other major issues.
Her supervisor there was Patti Bannister, who described Black as a hard worker with a "smile about as wide as the Grand Canyon."
"She is a bright beam of light and joy," Bannister said. "I would say she is very well-suited to be a counselor."
Black was always willing to stay late, work hard and reach people where they were, both physically and mentally. She didn't bring up what people were going through until they did, and people felt like they could talk to her, Bannister said.
"She's just a natural," Bannister said.
Black will soon start counseling, under guidance from established professionals, and then be able to branch out on her own.
"It's so surreal to me," she said. "I dedicated 20 years to the streets and to the life of an addict. And now I'm six years clean and just thriving the way that I am."
Black said she feels like she can be a beacon of hope in the community she adopted in 2015 and help show people that even as a single mother with decades of substance abuse behind her, she was able to turn her life around.
"I was 32 when I got clean, and I was 12 when I started using," she said. "I had given up, I was in the depths of the depths. And I got out. Don't ever feel like it's too late, like you're too old or too lost to find help. You have to ask for it, you have to seek it. You have to take action."
Black recalls that she was 12 when she started drinking and when she first tried methamphetamine. She had two DUIs by the time she turned 21.
"I made a bunch of bad choices," she said. "I was partying and choosing destructive, risky behaviors."
She blamed everything on the alcohol, she said. 
It was making her make bad decisions, and she took no blame for herself, for years.
Black said she was stealing diapers and formula for her daughters Norma and Elizabeth because she was using any money that came in to feed her habit.
"My kids are who saved me for myself," she said. "I needed to get clean, I couldn't do it anymore."
She started to think about what would happen to her babies if something happened to her, be it prison or death.
"They were so innocent and so precious," Black said.
She entered rehabilitation in early 2014 and got clean, but relapsed later that year before trying again. She now marks her date of getting clean and sober as Oct. 25, 2014.
"I decided I had to fight, and that's what I've been doing ever since," she said.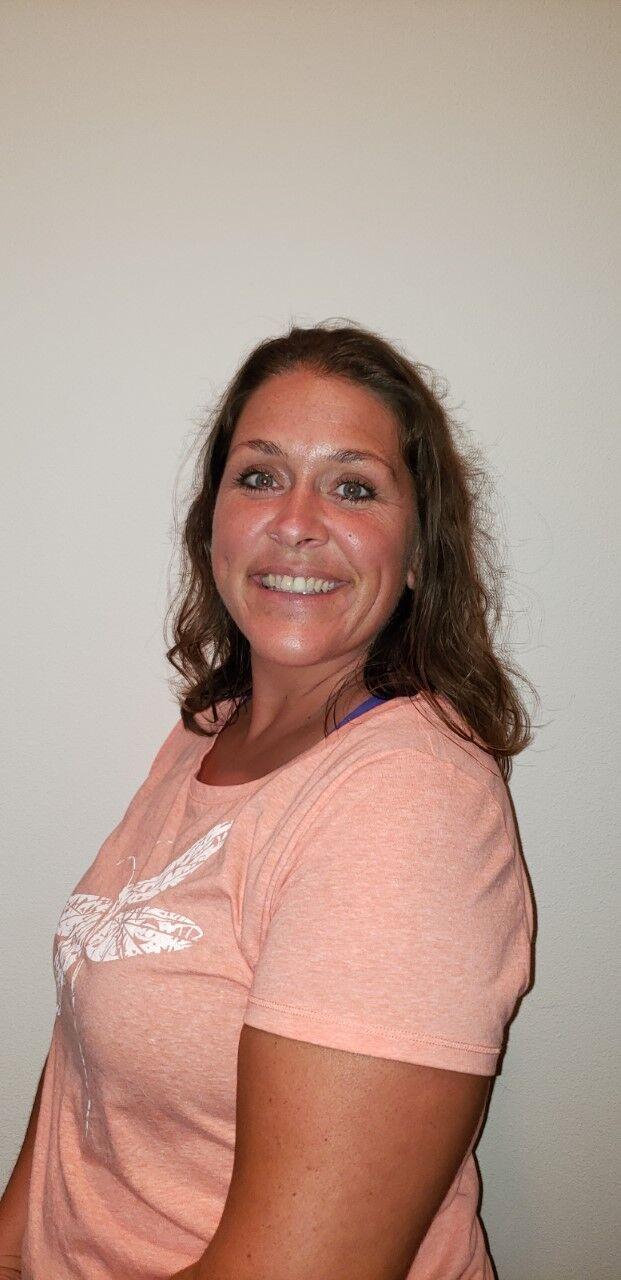 Black moved to Anacortes from Nebraska in May 2015 with her eye on a new job and a way to get out of a situation she feared would lead to using again.
Her mother and stepfather lived in La Conner, and she was able to connect with the ownership at Ace Hardware in Anacortes, thanks to her job at the Ace Hardware in Lincoln.
Her daughters, ages 2 and 4 at the time, moved with her and she set up a new life, visiting area Alcoholics Anonymous meetings and establishing a community.
She made friends with people in the area, including one who volunteered Soroptimist International of Fidalgo Island.
After talking to her, Black found out she could get financial help to go back to school. A Soroptimist Live Your Dream Award helped Black earn her GED in 2017.
Then it was time for her to plan her future.
"I figured that my calling was to help people who are still suffering from addictions and other disorders," she said.
She enrolled at Skagit Valley College as a part-time student while working full-time. Then she won a scholarship through the Fidalgo Island Rotary Club, as well as federal grants, and was able to take more classes while working when she could.
Lynnette Setmire was part of the Rotary Club, which helped Black with a scholarship and with extra help when she needed it, like partnering with Zap Pro Lube & Brakes to help with Black's vehicle repairs so she could get to class.
Black kept working hard to move forward in her life and to be able to help others, Setmire said.
"She is just a success story," she said. "She's an easy person to support."
When Black spoke to the club when applying for the scholarship, her passion for what she was doing was evident, Setmire said. It was clear Black would not only succeed but would be an empathetic counselor and be able to help others in a big way, Setmire said.
Black said she couldn't have done it without Randy Burgess, the owner at Ace Hardware.
"He genuinely cares about who you are as a person," she said. "He cares about me and my family."
She credits many in the Anacortes community with helping her.
"I have little angels along the way who are inspired by what I'm trying to do and who are supportive of my journey," she said. "They believed in me. When you have lost belief in yourself for so long, it takes strangers to tell you 'you can do this' for you to believe in yourself again. I couldn't have done it alone."
School did not come easily to Black when she returned. She remembers sitting in her living room with her English 101 homework and crying while trying to figure it out.
Her oldest daughter, now 10, once asked her if college was so hard why would she put herself through it.
Black said she was able to tell her how important education is for her future.
"They saw me there, with tears, but still doing it," Black said.
Black graduated with honors in the midst of a pandemic.
She said her counseling career awaits, but the pandemic brought hiring freezes and the need for children to spend part of their time learning at home.
She volunteers to help those struggling and teaches her daughters about how to deal with trauma in a healthy way.
"I still have a lot of healing to do as far as guilt and shame, but my focal point is what I'm doing today and how our life is now," she said.
The family of three loves getting outside for all kinds of activities, including hiking, going to the beach, finding treasures and rocks, swimming and rollerblading.
"Really anything where we're together and we're outside is good for us," she said.