For the past two years, Skagit Farmers Supply has used a drone to get a bird's-eye view of the fields and equipment of Skagit Valley farms.
Skagit Farmers Supply graphic designer Brianna Hackler said she flies the drone to take photos for marketing materials. 
Some farmers in Skagit County are also using drones.
Sakuma Bros. Farms bought a drone two years ago to get aerial views of its berry fields, said CEO Danny Weeden.
"You can see patterns and areas where (the crops) might not be getting enough water, and are not growing as well," he said. "It's useful and beneficial for that alone."
More than a bird's-eye view
In the future, there may be more uses for drones in agriculture.
Researchers are looking into the ability of drones with remote sensors to monitor plant stress, said Chris Benedict, agriculture agent with the Washington State University Whatcom County Extension.
Remote sensing is not a new technology. Benedict said satellites and airplanes with remote sensors have been used in farming for decades.
Drones have an advantage in that they can fly low over fields.
"What has changed is the ability to monitor plant stress at low altitude with better spatial resolution," Benedict wrote in an email.
Light reflected off plants is captured on sensors attached to the drone, and that data is analyzed to pick up plant stress, such as nutrient deficiencies, he said.
Benedict said Washington State University is using drones fitted with sensors to detect nutrient deficiencies in raspberries and blueberries, the presence of weeds in fields, overall plant growth, and moisture stress.
A lot of the research on drone use in agriculture has focused on crops such as corn, soybeans and cotton, he said. There is more work to do for the 40 or more crops grown in Skagit County.
"We have to do a lot more research to determine the accuracy and reliability (of drones) that lead to real-world management decisions," he said. "One of the big impediments is that these devices create so much data, and for someone who isn't trained or interested in dealing with all that information, it can feel daunting."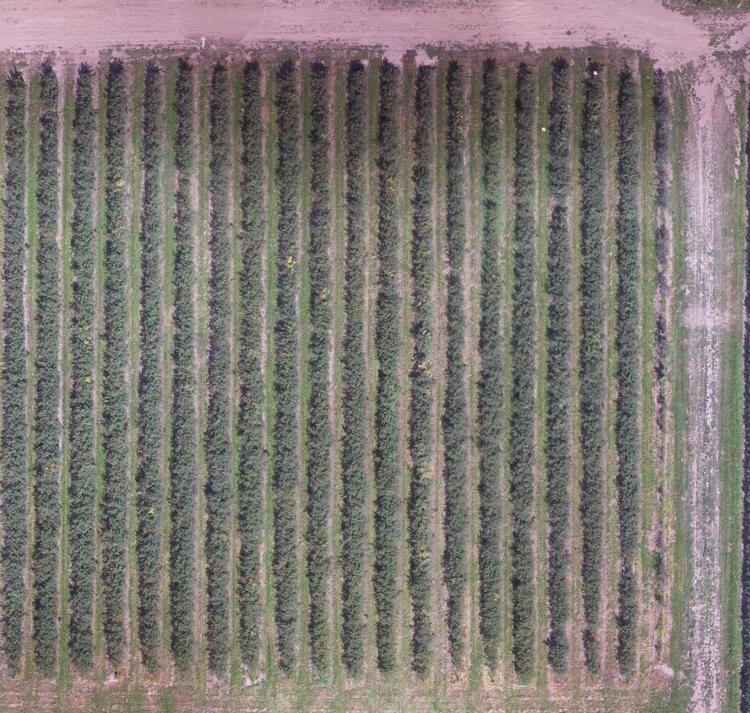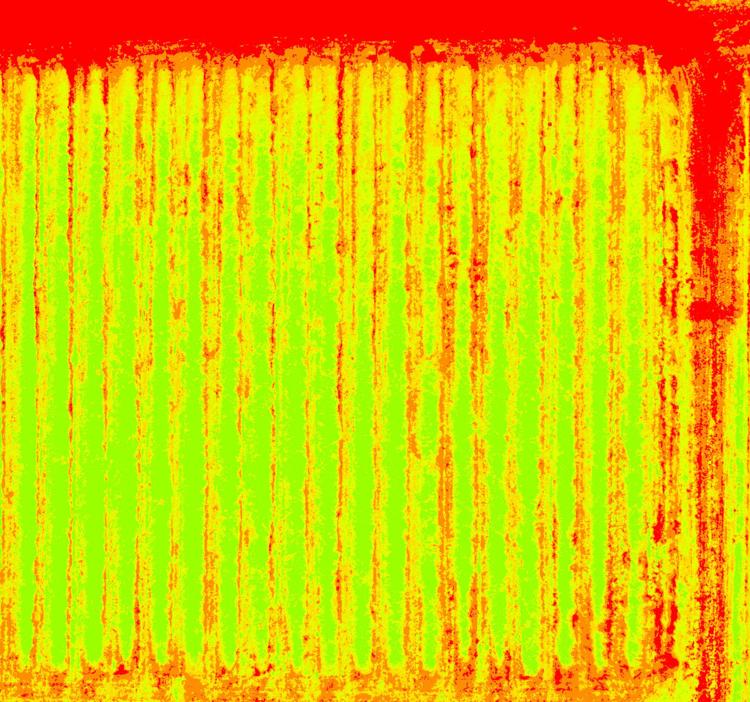 Benefits to farmers
Skagit Farmers Supply agronomist Jon Jarvis said the company is interested in offering the drone as a service to farmers in the near future, a cheaper option than having farmers buy the equipment. 
He said the images obtained by drones with remote sensors could help farmers see their higher and lower producing areas. With that information, farmers could tailor their fertilizer use and seeding to get the best possible results, he said.
"If you have an area that has a lower potential for yield, you can put less seeds per acre so they're not competing as much for the little nutrients there," Jarvis said.
He said there are also specialized cameras available for drones, such as a thermal camera that can detect water stress. For berry farmers that use drip irrigation, that technology could help alert them to a plugged-up line before the plant dries up, he said.
"(Drones help you) see a lot you can't see with the naked eye, and it does it in a lot faster time," he said.
Darrin Morrison of Morrison Farms, a potato farm between Mount Vernon and Conway, said drones and other new technology could help farmers become more efficient and improve poor areas of their farm. He said with soil varying from field to field in the Skagit Valley, it makes sense to manage foot by foot, not acre by acre. 
He said by managing fertilizer use farmers can cut costs while also benefiting the environment.
Morrison said he believes the technology will catch on in the next several years, but would like to see more evidence of its benefits.
"Sometimes (Skagit Valley) is a little bit slower moving, just because economy of size," he said. "If we had 10,000 acres in the Midwest, it would be a different deal. We're so diversified that not all this technology is available. We're hoping some (technology) developed for corn and soybeans will work for our crops."
Jarvis said his goal is for Skagit Farmers Supply to expand its use of drones for the next growing season.
"It's more just getting farmers on board with seeing the benefit and value there, and having something we can charge for a service," he said. "We're fairly close."