Faced with a shortage of housing for workers, a Skagit County farmer is pushing an unconventional solution that could see old farm buildings repurposed into apartments.
Though farmworker housing — subsidized apartments reserved for agriculture workers — is crucial to supporting the workforce, there is an inadequate supply in the county.
Tony Wisdom, the owner of Skagit Valley Farms and the one who would like the county to allow old farm buildings to be repurposed into housing, knows the struggles of his workers in finding a place to live.
Every year, more and more of his seasonal and year-round workers come to him asking for help finding a rental.
What little rental housing is available is too expensive, resulting in families doubling or even tripling up in apartments.
Wisdom's idea is working its way through the county planning process. If the Skagit County Board of Commissioners think it's a worthwhile idea, it could be studied, tweaked and brought back for a vote on whether to approve it.
Wisdom said he has no intention of building on active farmland, just in repurposing existing buildings.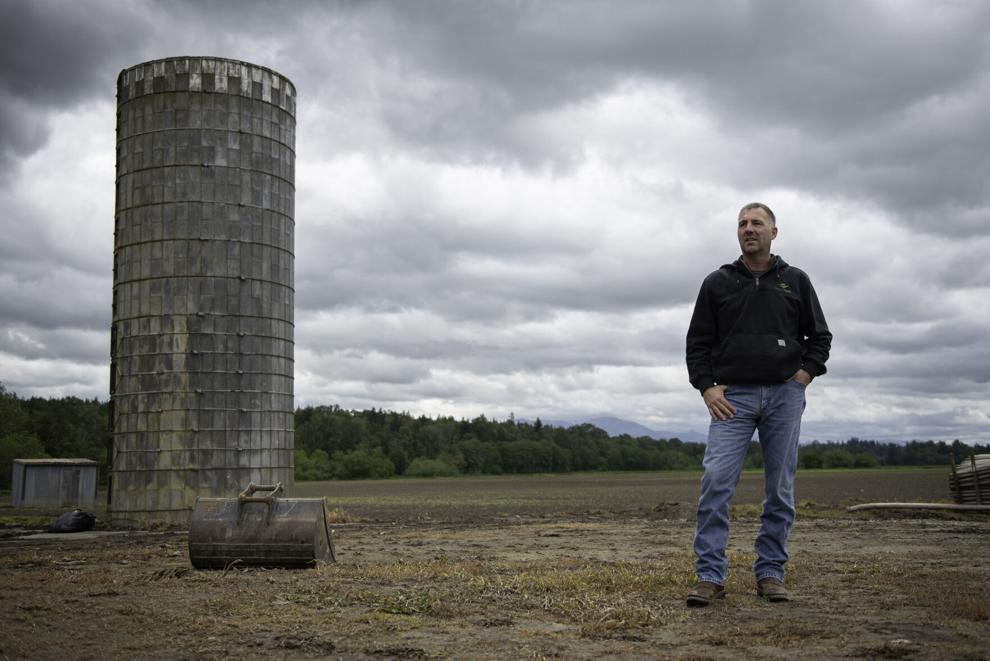 He said a quality workforce requires an adequate supply of housing.
"Agriculture is extremely intertwined into the DNA of Skagit County," Wisdom said. "One of the ways to ensure continuity of ag in Skagit is to make sure we have a good solid workforce."
Allen Rozema, executive director of Skagitonians to Preserve Farmland, said Wisdom's assessment of the issue is correct. Rozema knows of larger farms in the county that are buying entire apartment complexes in cities to house their workers.
However, he and others are reluctant to fully endorse Wisdom's proposal, saying it doesn't address potential impacts.
Rozema said a real solution is going to require in-depth planning and careful consideration, not just the stroke of the pen.
"It's a much bigger issue that just rezoning some land, which is what we feel this proposal is," he said.
Current development code allows for temporary structures — such as trailers or mobile homes — to be used as housing on farmland, and each can house one family, according to Jenn Rogers, assistant long-range planner with the county.
What Wisdom's proposal would do is allow for larger permanent structures.
Wisdom envisions repurposing old, underused farm buildings that exist on his and other farms throughout the county.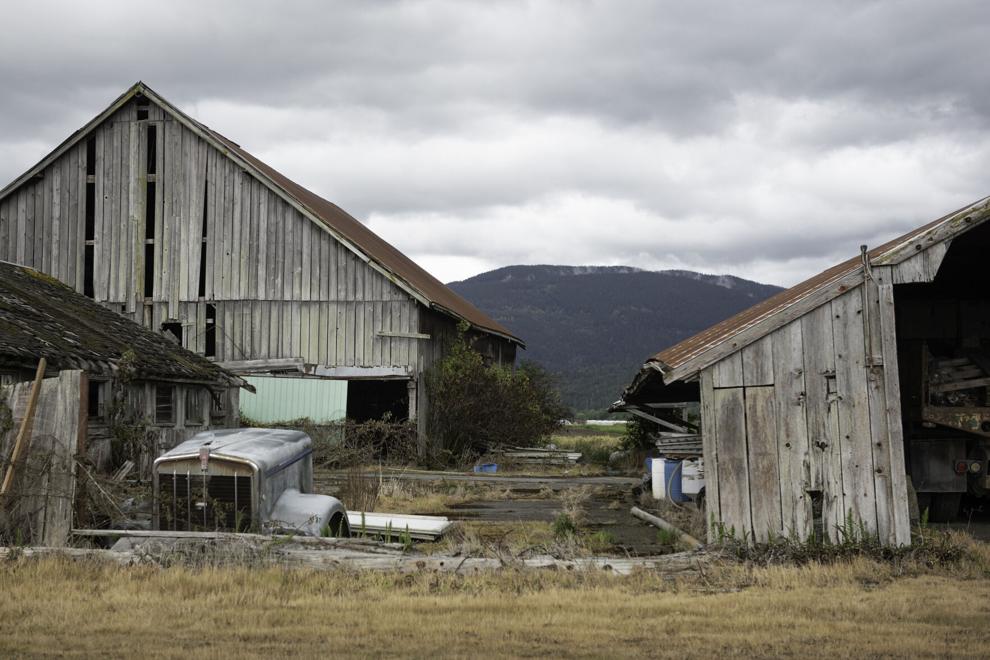 Some of the farmland he buys or leases comes with an old farmhouse. Nowadays, that's a selling point, because it means he can rent the place to a family of farmworkers, he said.
"In order to secure good folks, we had to get into the housing market," Wisdom said.
Throughout the land his farm leases and owns are a handful of abandoned dairy buildings. He and other farmers tend to use such buildings as storage, but Wisdom believes they could be converted or rebuilt to retain the same style, but serve as housing for workers.
"I probably have 20 to 30 (farmworkers and their families) that would be ready to move into this," Wisdom said. "The aesthetic remains the same, but you add a ton of value."
Wisdom said he has four or five of these buildings on his properties. Turning them into housing for 40 to 50 people would be a game changer, he said.
With regard to the cost to transform such buildings, Wisdom said he believes there are enough investors out there who want to invest in the future of agriculture in the county, even if it means a smaller return.
Ideally, a management company or nonprofit would fund and manage the property on behalf of the farm, he said.
"I'm not a rental agency. I'm a farmer, and I need farmworker housing," Wisdom said.
There are a number of nonprofit farmworker housing projects in the county. They are predominately run by the Housing Authority of Skagit County and Catholic Community Services.
"They're great, but we need like 20 more of them," Wisdom said.
Rozema said Wisdom's plan seeks to fix a complex problem with a simple solution.
"A one-off proposal won't even begin to attempt to fix this issue," Rozema said.
Building apartment-style housing on rural land comes with impacts on traffic, parking and utilities, and Wisdom's proposal makes no suggestions on how to study or manage such impacts, Rozema said.
It also doesn't have a plan to enforce rules that would restrict occupancy to farmworkers, he said.
"Multifamily housing in rural areas, specifically our prime agriculture areas, requires a lot of careful thought and consideration," Rozema said.
He said his organization is committed to protecting farmland, and keeping dense housing in the cities while preserving agricultural land would be more preferable.
"We can find a solution that doesn't put our farmland at risk," Rozema said.
Beyond that, Rozema said workers in all sorts of low-paying industries are struggling with housing. He said the county should be looking at workforce housing as a whole, and not just farmworker housing.
Rozema said a multiyear planning process, such as what the county is doing now with agritourism, would bring together representatives from the business sector, housing advocates and civic leaders, and spotlight ideas that could make a real dent in the problem.
It's possible that on-farm housing such as what Wisdom envisions could be a part of this plan, but that decision should come after an analysis of the potential impacts, he said.
"We think it needs more time and attention than a one-year comp plan amendment process allows," Rozema said.
Jose Ortiz, a longtime advocate for farmworkers at both the state and local levels, also has reservations.
While he acknowledges housing is deeply needed, and said Wisdom's idea could work, it makes him nervous to endorse a system where an employer owns an employee's housing.
"Can you imagine if your company owned your home?" he said. "If you don't show up to work, you've got to move out? I've seen that happen."
Ortiz's dream is to build communal housing for farmworkers, where people who work for any grower could live.
Like Ortiz, Melanie Corey, executive director of the Housing Authority of Skagit County, said dense housing really belongs in cities.
Corey's organization manages several farmworker housing complexes, and in 2021 opened a complex specifically for migrant farmworkers.
However, she said it's not yet known how much of an impact this new complex is having, because pandemic-related restrictions on occupancy have limited the complex's capacity.
The Skagit County Board of Commissioners is set to decide at 11 a.m. June 14 whether Wisdom's proposal is deserving of further review.
If it is included on the docket, county staff will commit to research and legal review of the proposal. It will be subject to months of study, with multiple opportunities for public comment.