ANACORTES — Landscape photographer Bruce Heinemann of Anacortes has documented Washington's lush forests, rolling hills, sparkling waters and jagged peaks for 35 years and is preparing to showcase some of his best shots in a new book.
Set to be printed in October, "Washington: The Art of The Landscape" will be Heinemann's ninth book.
But the 66-year-old photographer said this book is different. While past books have included landscape photos from across the U.S., his latest features only his home state.
"I know this state very well because of my life experience and something just compelled me to do a visual and literary tribute to it," he said.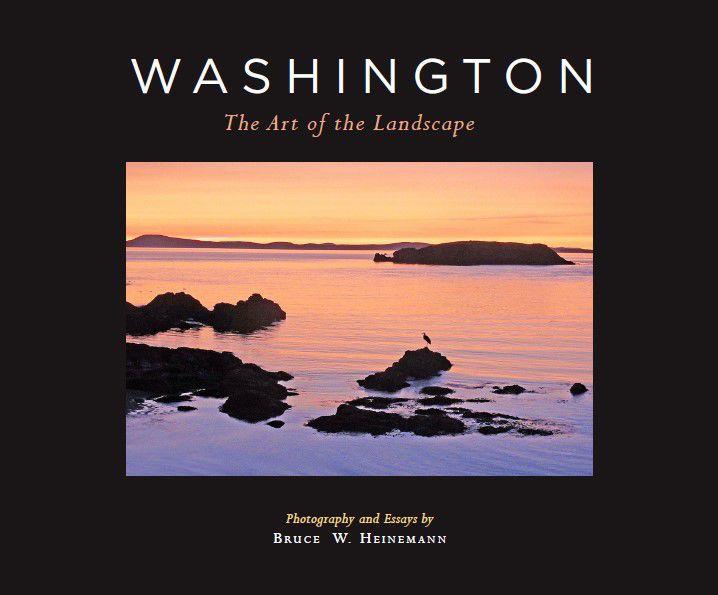 Heinemann was raised in Seattle and attended the University of Washington, but often visited family in Eastern Washington. He attributes his passion for landscape photography to his childhood trips across the state.
"I used to spend weeks at a time on my uncle's wheat farm, and that experience informed my love of nature and the land and light forms," he said.
The book's chapters — Earth and Sky, Magical Water and Woodlands — delve into different landscapes across the diverse state, from the rain forest to the desert.
"Washington state is a magnificent land of dynamic contrasts. It is a land born of fire, sculpted by ice and molded by the forces of time ... It is a living painting unfolding before our very eyes," he wrote in the book.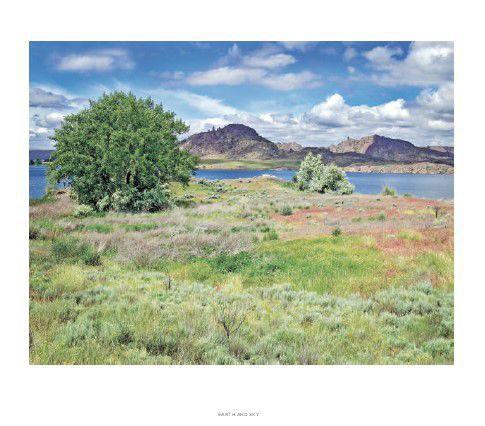 Heinemann said Ponderosa pines, those found only east of the Cascade Mountains, are a favorite of his to photograph.
It's harder for Heinemann to name a favorite place.
"Crescent Lake, the rain forest, out on the coast, western foothills of the Cascades leading up into the mountains, Eastern Washington's Banks Lake and the Sun Lakes area," he rattled off while sitting at the beach near Skyline Marina.
It's this beach, not far from his home, where he takes in — and photographs — the best of Anacortes' sunsets and the distant Olympic Mountains on a clear day.
At least two dozen images of landscapes recognizable from Skagit County, including Anacortes, Mount Baker, Samish Bay, the Sauk and Stillaguamish rivers, and the San Juan Islands, are featured in the book.
Areas east of the Cascades are also well represented.
"In my early years when I was just doing photography for fun I would go over there a lot because, you know, a lot of people think of Eastern Washington as just dry and desolate, but it has the most amazing colors," Heinemann said.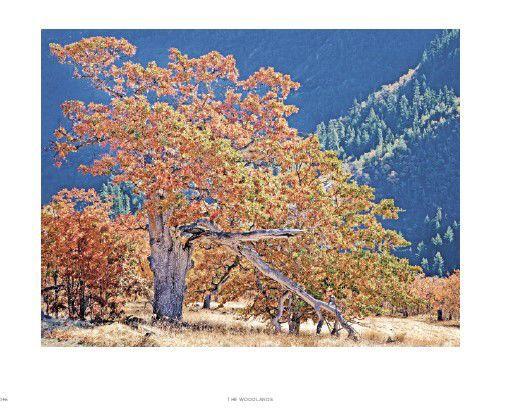 For that reason, other landscapes approaching the Idaho border are also included in his new book.
"This is extremely personal to me because, as I like to say, I have one foot on each side of the Cascade divide," Heinemann said.
While watching birds and his playful dog, Rocky, at the beach Friday, Heinemann said he always felt drawn to nature photography, but was afraid to pursue it as a career.
At 31, he decided to give up his attitude of "don't do your art for a living because it spoils it" and left the restaurant business to pursue his passion.
It took several years of doing event and commercial photography to get the ball rolling, but he has now produced many years worth of successful calendars and books.