The mostly sunny, 70-degree weather brought many to Skagit County beaches, lakes and riversides to savor the outdoors during the three-day Labor Day weekend.
But as summer winds down, drought conditions persist.
"We are having some drought impacts," State Climatologist Nick Bond said during an Aug. 26 meeting about drought in the Pacific Northwest. "It turns out Washington state is in kind of, I think, the worst shape anywhere in the country. We actually have a few pockets of ... severe drought on the west side of the state."
That includes a portion of Skagit County, according to the U.S. Drought Monitor.
Central Skagit County is experiencing what's classified as severe drought and the rest of the county is experiencing moderate drought, according to the Drought Monitor.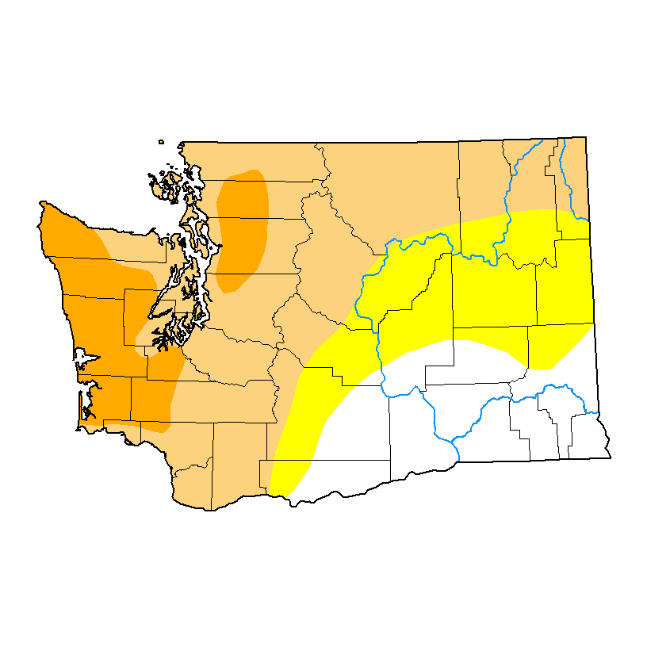 Severe drought means crop losses and water restrictions are likely due to low streamflow, soil moisture and precipitation. Moderate drought means crop damage and low water levels are possible.
As children played on beaches and as anglers cast their lines Monday into the Skagit and Samish rivers with the hope of reeling in salmon, the rivers flowed past at levels lower than normal.
The Skagit River is at about two-thirds of its usual flow and the Samish River at about half, according to U.S. Geological Survey data.
Both rivers have been running below normal for most of 2019.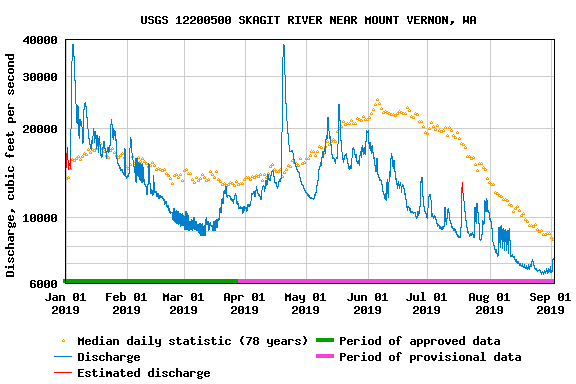 Because the low-flowing Skagit River has spent much of the summer below the threshold set by the state to protect fish, some farmers have found themselves without access to irrigation water.
The Skagit Public Utility District offered emergency access to water to get farmers through the late-season irrigation period in August.
Experts began warning in April that in the North Cascades snowpack was lower than normal and streamflows would likely be impacted during the summer months due to less snowmelt being available to replenish them.
In May, Gov. Jay Inslee declared Skagit County to be in a drought, along with much of the state.
The state defines a drought as when an area experiences or is projected to experience water supplies less than 75% of normal, which can mean trouble for agriculture, fisheries and drinking water resources.
In Western Washington, Bond said, the current drought was sparked more by low snowpack and precipitation than by high temperatures. Temperatures have been largely normal, but there hasn't been enough rain to boost stream levels and soil moisture after a mild winter left them dry, he said.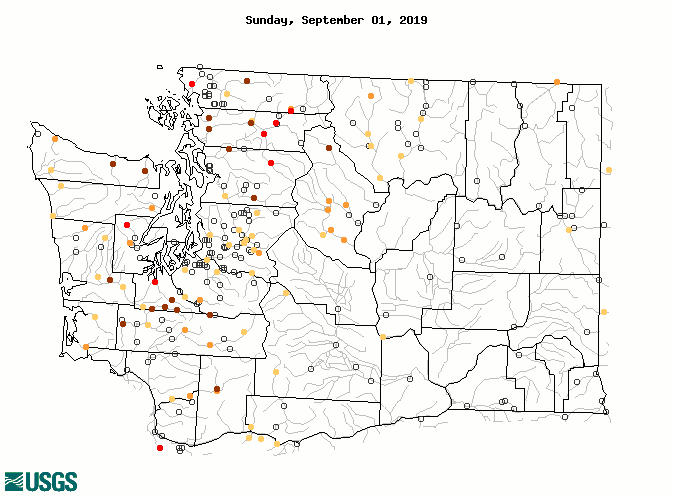 Meanwhile, new research shows snowpack droughts are likely to become increasingly common.
A study published Aug. 8 in a journal of the American Geophysical Union found that the western U.S., including Skagit County, will see more back-to-back snowpack droughts by mid-century.
"Across the West, we're generally losing a lot of our snowpack — in many places, low snow conditions will be increasingly consistent from year to year," lead study author Adrienne Marshall said in a news release.
Marshall, a researcher at the University of Idaho, told the Skagit Valley Herald that Skagit County is projected to see up to eight times more snowpack drought in its portion of the North Cascades.
For now, Jeremy Wolf of the National Weather Service's Office of Climate said the long-term forecast calls for drought conditions to continue across most of Washington through November, with temperatures expected to be warmer than normal through February.
With that forecast comes a low chance of flooding through November.