Heading into this school year, half of Skagit County's six public high schools had new principals.
In two of the districts, Concrete and La Conner, the new principals were familiar with their schools, having graduated from them. The third, Anacortes, brought in a principal from the East Coast. 
Laura Fead comes to Concrete High School after 17 years in the Clark County School District, which serves Las Vegas.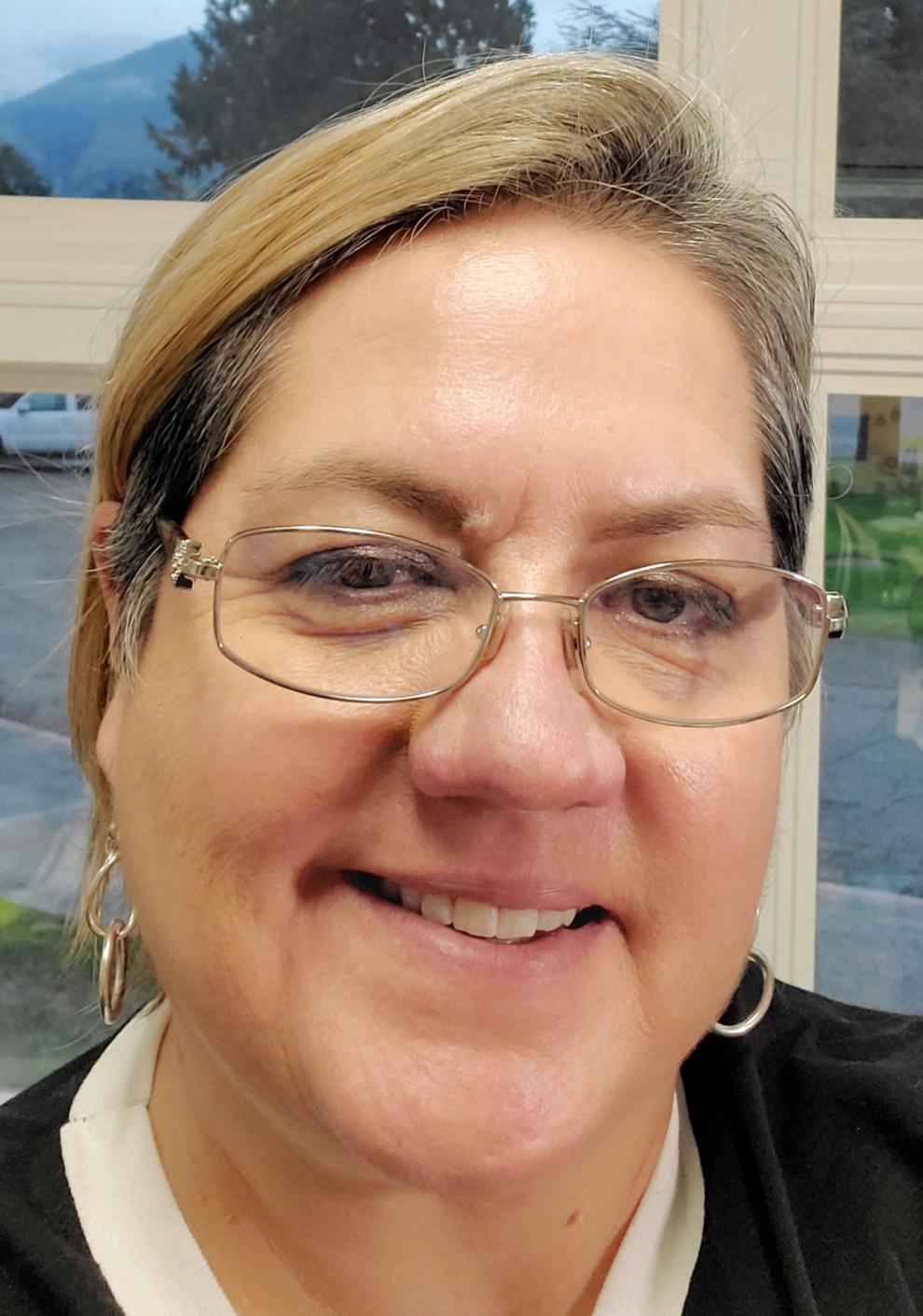 "I recognized the value of being here and being raised in a small learning community," said Laura Fead, a Concrete High School graduate who is now at the helm of the school.
While she is originally from the Las Vegas area, she moved to the Concrete area with her mother when she was a freshman in high school.
"Culture shock is what I like to tell people," she said of the move.
While Fead struggled with being a new student in a new — and very different — place, she said she quickly learned how caring and supportive the Concrete community is, whether it was booster clubs helping her buy athletic shoes when she couldn't afford them or her coaches, teachers and mentors pushing her to do her best.
After attending Skagit Valley College and playing on its inaugural softball team, Fead attended Western Washington University where she earned her bachelor's degree while coaching in Concrete, she said.
Fead eventually landed a job coaching and teaching at Burlington-Edison High School, where she worked for five years, she said.
"Some of the most wonderful times of my teaching career were at Burlington-Edison," Fead said.
She later took a job in Clark County, where she worked in a variety of capacities, serving underperforming students, high-performing students, and everyone in between, she said.
It's that breadth of experience she has brought to Concrete High School as it deals with the COVID-19 pandemic.
"Everyone talks about learning loss, but they're not talking about their gains," Fead said. "We've learned a lot. I'd like to see us take that and move forward."
As with many people, COVID-19 changed some of Fead's priorities, and Fead and her husband decided they wanted to move back to Skagit County to be closer to family, she said.
Here, she hopes to help students realize their full potential, as Concrete High School staff did for her.
"I know people underestimate Concrete High School and the Upper Skagit Valley," she said. "I just want the kids to have the same experience that I had, that someone supports you. We know you can do it."
Fead takes over the principal role from Christine Tripp, who left the Concrete School District to take a position in the La Conner School District, which she attended.
Tripp was hired as assistant principal for La Conner middle and high schools, and then as principal when Principal Kathy Herrera left the district.
Tripp could not be reached for this story.
Unlike Tripp and Fead, new Anacortes High School Principal Daniel Williams has no roots in the community, but he is looking forward to creating some.
"My family is the community in which I reside," Williams said.
Williams comes to Anacortes via the Bronx in New York City, where he most recently served as assistant principal at New Visions Charter High School for the Humanities.
Williams said he was drawn to the Anacortes district because of its work with equity and creating opportunities for all of its students or, as Williams calls them, scholars.
"I cannot be at a place where there isn't a focus on ensuring all scholars have the opportunity to receive high academic outcomes," Williams said. "We have a moral imperative to make sure opportunity and access to it is available to all."
Having grown up in a poor, rural part of Mississippi, Williams said he chose to get into education after watching the impact his mother, a teacher, had on her students.
"I got a chance to see what she did every day, and it was exciting to me," he said.
As an educator, Williams said his goal is to make sure all students feel welcome, and have the same opportunities regardless of race, socioeconomic status or personal identity.
"There's a confidence that comes with education," he said. "We don't have the right to not do our level best in ensuring all kids walk into the world confident in their abilities and their foundation."
Already the district is taking steps to increase access for all of its students, which is especially important as students returned to classrooms after a school year riddled with remote learning.
The district is also subscribing to a 24/7 tutoring service, which students with special needs, academic challenges or English language learners will be able to access.
"If we're about equity, our actions need to match it," Williams said.
Especially as the district works to make up for lost time due to the pandemic.
Williams said he is the right man for the job because of his background.
"I bring a different perspective," he said. "It feels incredibly humbling to be able to represent the faces of diversity that exist in our school."