Efforts to understand what affects the health of bull kelp in the Salish Sea continue, with the recent publication of a recovery plan, the launch of annual kayak surveys and plans by the Samish Indian Nation to expand its research.
Many are interested in kelp because of its connection with culturally and economically important wildlife including crab, rockfish, salmon and orcas. It provides refuge for some wildlife and food for others.
"Instead of bare rock or bare sand or something ... it basically provides all of these nooks and crannies and great places for critters to hide and take refuge," Dana Oster of the Northwest Straits Initiative said. "As it breaks down, it also provides food itself."
Little is known about this palm tree-like algae beyond its role in the ecosystem and the fact that is has disappeared from some areas — including a recently noted decline near a local island.
"One of our kayak survey beds has declined by approximately 8 acres in one year, (from) 17 acres in 2018 to 9 acres in 2019," said Casey Palmer-McGee, project manager for the Samish Indian Nation's kelp research. "Though we only have two years of kayak surveys completed, the disappearance of 8 acres of kelp has caught our attention."
The Samish tribe has deep connections with bull kelp, which is included in stories passed down by elders and is linked to the salmon that have long sustained its people.
In recent years the tribe has worked to document bull kelp near local islands, has compared recent data to tribal records of what was historically there, and networked with those doing similar work in other places.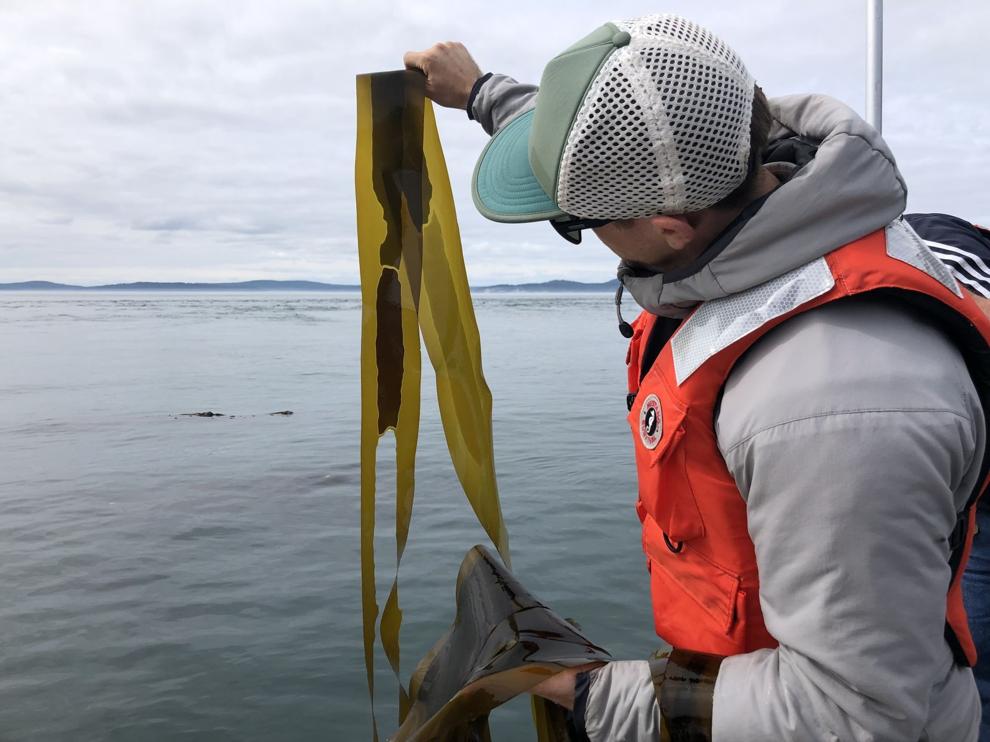 Declines of kelp noted elsewhere — primarily in central and south Puget Sound — led to the creation of a bull kelp recovery plan that was released in June.
The Puget Sound Kelp Conservation and Recovery Plan developed by the Northwest Straits Initiative calls for more research and better collaboration among those conducting studies.
"This is something that is meant to unify and coordinate everybody: Let's make sure we are working to reach all of these goals together," said Oster, the Northwest Straits marine program manager. "It's going to take a lot of follow-through to protect kelp."
Goals in the plan include establishing kelp protection areas and developing ways to restore kelp where it has been lost. Declines have been noted in areas neighboring Skagit County.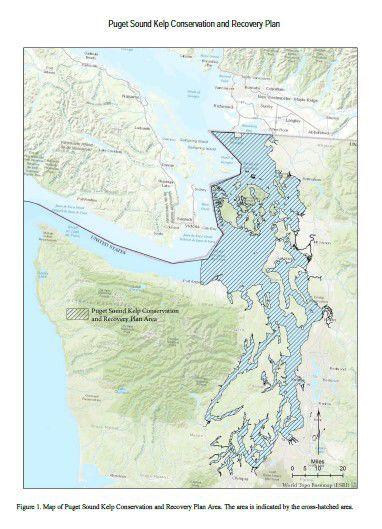 "The Snohomish County Marine Resources Committee has documented losses ... just one county away," Oster said. "And in the San Juans a lot of locals have noticed declines around Lopez Island."
Local contributors to the recovery plan include the Samish tribe, Stillaguamish Indian Tribe, Skagit Marine Resources Committee and Padilla Bay National Estuarine Research Reserve.
"There has been local input from the get-go," Oster said. "All of that data they contributed has helped us understand what current trends are where we have data, and where we have gaps in the data."
Bull kelp can be surveyed from the surface during slack tide in late summer and early fall, when the canopy spreads out on top of the water.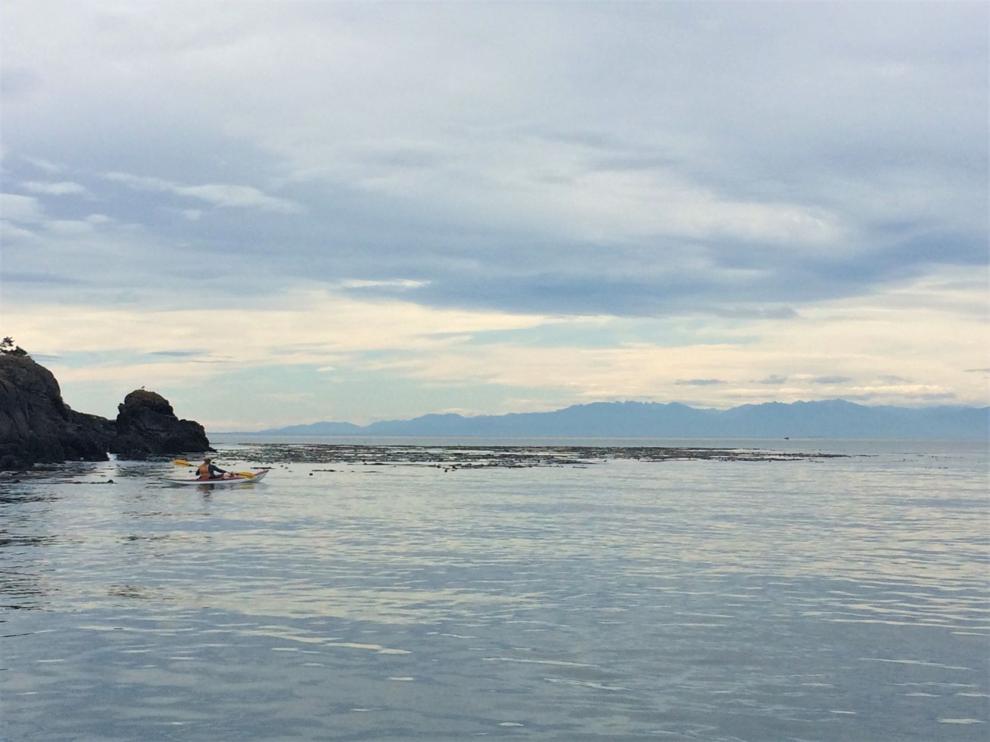 Surveys by kayak have been done by volunteers with the Salish Sea Stewards since 2015 and by the Samish tribe since 2018. That field work can be done while social distancing and has been able to continue during the COVID-19 pandemic.
The Samish tribe's plans to take a new look at the kelp, though, may have to wait. The tribe recently received funding for using an underwater remote operating vehicle and for getting staff dive certified and equipping them with dive equipment.
"So we can do more in-depth, literally, kelp surveys," Samish Indian Nation Department of Natural Resources Manager Jodi Bluhm said. "We are so excited."
Oster said getting new insights are needed to better understand and protect kelp.
A loss of kelp can affect fisheries and tourism. It likely also signals that the marine environment is suffering from water pollution — including from stormwater runoff and activities such as dredging — and climate change impacts including warming temperatures.
"It can be a crazy mix of really local causes and global sea level rise and ocean acidification," Oster said of what affects the decline of bull kelp.
The Samish tribe's upcoming underwater work may help determine what is most affecting kelp and what can be done to restore it.