In the Marblemount area, residents remain concerned about a proposed rock mine under review by the state Department of Natural Resources' Washington Geological Survey. 
To the northwest of Sedro-Woolley, a community along rural roads not far from the Samish River continues pressing Skagit County Planning and Development Services to require more information and more stringent mitigation for a proposed sand and gravel mine on Grip Road. 
And south of Anacortes, an expansion of the Lake Erie Gravel Pit remains up in the air following the community's successful appeal of a permit, which is prompting further review of potential geological hazards.  
Regional environmental and land use law attorney Kyle Loring is representing groups fighting each mine. The groups are Evergreen Islands for the Fidalgo Island mine, the Skagit River Alliance for the Marblemount mine and the Central Samish Valley Neighbors for the mine in between. 
"The project review hasn't been followed correctly. That's a theme with all three of these," Loring said. "The biggest issue each of these groups has had is that the local government or state government isn't following, or requiring of the applicants, the appropriate procedure for review." 
Evergreen Islands successfully made the case earlier this year that land stability around the Lake Erie Pit hadn't been thoroughly assessed. 
In the Marblemount area, residents near the proposed Cascade Big Bear Mine are asking for a closer examination of whether the cliff face would stay in place if mining is allowed. 
For the Grip Road proposal, neighbors argue more work needs to be done to address traffic safety and environmental concerns. 
Some of the mining companies have also said they feel the permit applications aren't being handled correctly, though for different reasons than the local groups opposing them. 
"They're not allowing the process to work," said Dan Cox of Miles Sand and Gravel, which filed an application under its Concrete Nor'West division for the Grip Road mine in 2015.
For the company, multiple requests over the years from the county for more information feels like a moving target. 
"All along we've been trying to provide any information they need," Cox said. "We've submitted more information, we've answered additional questions — we're frustrated."  
Rock, gravel and sand are essential for new construction and maintenance of existing infrastructure such as coastal jetties, roads, bridges and sidewalks, Cox said. 
"All of the infrastructure that occurs in our modern society requires sand and gravel and concrete," he said. "It's a necessary commodity and we're just trying to get it to market." 
CONCRETE NOR'WEST GRIP ROAD MINE
Following a lengthy appeal process under the State Environmental Policy Act (SEPA), Skagit County Planning and Development Services on April 15 withdrew its original mitigated determination of nonsignificance for the Grip Road mine and issued a new mitigated determination of nonsignificance.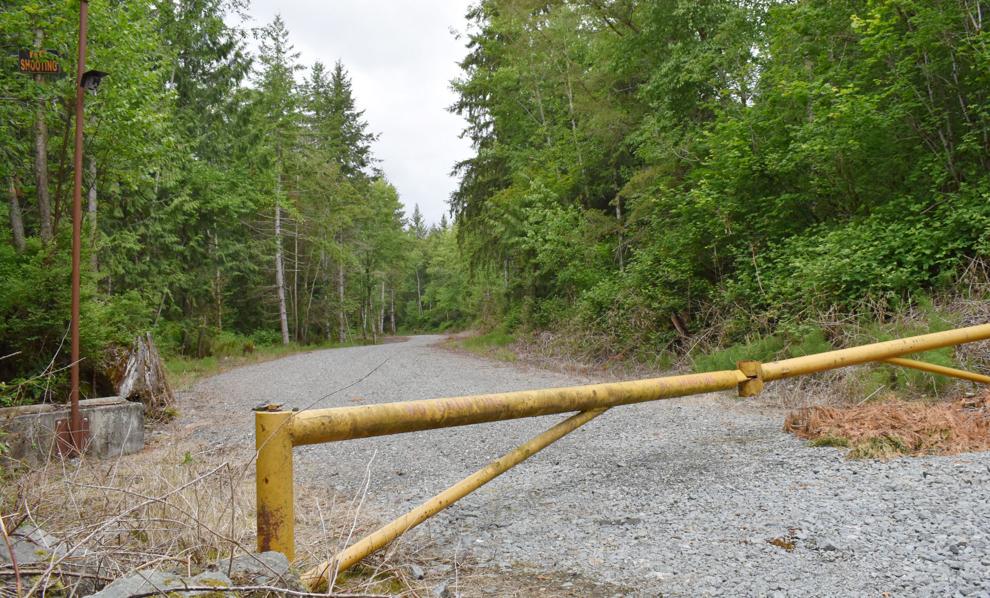 Four weeks later, the department withdrew the new determination. 
"It was withdrawn because Planning and Development Services believes there is additional critical areas work that needs to be done," Skagit County spokesperson Laura Han said. 
That means the process in which Skagit County requests more information of the applicant, re-issues a SEPA determination and re-opens a comment period is starting over.
The plan for the Grip Road mine, according to Concrete Nor'West's application, is to remove 50,000 board feet of timber from 68 acres, then mine 4.3 million cubic yards of sand and gravel from the site over 25 years. Extracting that much material could require as many as 46 truck trips per day. 
The quickly withdrawn SEPA determination stated that it was modified over the original version issued in 2016 based on findings from additional studies the county required of Concrete Nor'West. A Traffic Impact Analysis for the project was filed Oct. 8, 2020. 
The newest mitigated determination of nonsignificance would have required 15 conditions of the project in order to prevent significant impacts to the environment, compared to eight conditions in the 2016 version that was withdrawn in April.
Three new conditions would have specifically emphasized traffic safety: Requiring Concrete Nor'West to construct intersection improvements at Prairie Road and Old Highway 99, and requiring it to install flashing traffic beacons at the mine entrance and at the Prairie Road intersection. 
"I would like to express my disappointment in the 'flashing light' solution to the Grip and Prairie intersection problem. This seems like such a band-aid solution," Old Highway 99 commuter Jed Holmes wrote in a comment letter dated April 23. "Instead of eliminating the source of the danger, you're just asking drivers to be on the lookout for danger." 
Many comments submitted during the project review express the traffic safety concerns of Holmes, as well as environmental concerns including the apparent absence of consideration for the threatened Oregon spotted frog found in the nearby Samish River watershed.
"It appears that very little has changed about the original proposal, especially in terms of protection of the natural environment," Martha Bray wrote in a comment letter dated April 22. 
Along the scenic Rockport Cascade Road, Cunningham Crushing seeks to remove fallen rock called talus from 9.6 acres at the base of a looming cliff — the face of what's known locally as Big Bear Mountain.
The Kiewit proposal would have involved blasting the rock face to extract 3.8 million cubic yards of rock over a period of up to 100 years. 
After that proposal was withdrawn, Cunningham Crushing proposed in April 2020 to remove talus from the site over about 20 years. That proposal was submitted to the state Department of Natural Resources (DNR), which oversees what are called Surface Mine Reclamation Projects.
Project documents state that after removing the talus, the property would be reclaimed for residential and forestry uses.  
The proposal states there would be no blasting and that talus would be remove from the top down, which DNR says will minimize safety concerns. 
"The increased potential for slope instability caused by previous proposals has been removed by substantially reducing the scope and scale of excavation and methods of mining," a DNR document states. 
Those who live in the area are unconvinced the new proposal won't impact the stability of the cliff, or impact air and water quality, wildlife, and road safety. 
Rob Burrows, who lives about a quarter-mile north of the project site, wrote in an April email to Commissioner of Public Lands Hilary Franz, who oversees DNR, that "what the operation entails is not wholly clear and rumor around the valley is that they want to 'take the whole mountain down' ...
"A full detailed project description needs to be obtained and communicated with the public," Burrows wrote. 
In October, DNR issued a determination of nonsignificance for the Cunningham Crushing proposal, meaning under the SEPA, the agency did not see the project having a significant environmental impact.
But on May 7, after receiving more than 100 public comments and meeting with area tribes, DNR posted a notice that it is delaying a final determination under SEPA. 
The agency "is continuing to consider the submitted comments and issues contained therein ... while gathering additional information and consulting with subject matter experts," the notice states.
The topics under review include asbestos, wildlife and cultural resources. 
A gravel pit operating near Lake Erie was granted a permit in late 2019 to expand from 17.7 acres to 53.5 acres, and to extract 60,000 tons of material per year for 60 years.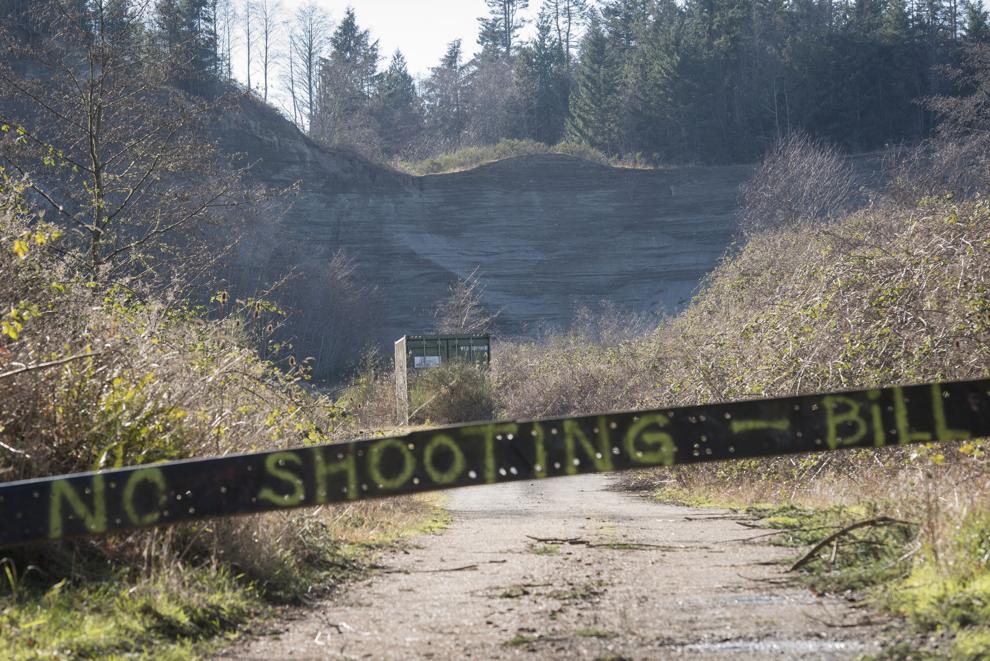 An appeal, however, resulted in the Skagit County Board of Commissioners requiring further study, particularly to look at groundwater flow and landslide risks to the west of the mine site.
The three-member board's unanimous Feb. 23 vote followed testimony from residents living between the mine and Burrows Bay, who raised concerns about already eroding slopes in the area and were backed by insight from a regional geologist.
Local nonprofit Evergreen Islands, which filed the appeal, is awaiting study results.
"It's a step that should have happened earlier, but it's certainly one that the group is glad to see," said Loring, Evergreen Islands' attorney. 
Skagit County's Han said Hearing Examiner Wick Dufford referred the mine proposal back to county Planning and Development Services. 
A March 9 order from Dufford states the county must require the applicant to complete what is called a Geologically Hazardous Site Assessment.
After that is submitted, the county will re-examine the mine proposal and provide an amended report to the hearing examiner, who will hold a public hearing and issue a new decision on whether to issue a permit or require mitigation for the project.
If the mine expansion is approved, there could be as many as 26 truck trips — 13 empty and 13 full — on area roads per day.