Just southwest of the Mount Vernon city limits, along the south fork of the Skagit River, restoration of 7.8 acres of wetland habitat critical to threatened chinook salmon is planned for this year.
Here, where a side channel called Britt Slough meets the river, high water levels seasonally fill wetlands that are a refuge for frogs, birds and fish.
But when water levels abruptly drop, the species that use the wetlands are affected. The young salmon "might dry up and become raccoon food," Skagit Fisheries Enhancement Group Habitat Restoration Coordinator Erin Matthews said while walking the site Tuesday.
Thus the reason for the restoration project.
"Having it stay wetter longer will be beneficial to fish and amphibians," she said.
Places such as Britt Slough and its wetlands provide what's called rearing habitat: space where young fish can take refuge and find food before migrating out to sea. Without adequate rearing habitat, chinook may be forced to head too soon into the saltwater environment, where predators abound.
"There are a lot of sayings about how 'little fish in a big pond' don't do well," Skagit River System Cooperative Senior Research Scientist Mike Lemoine said.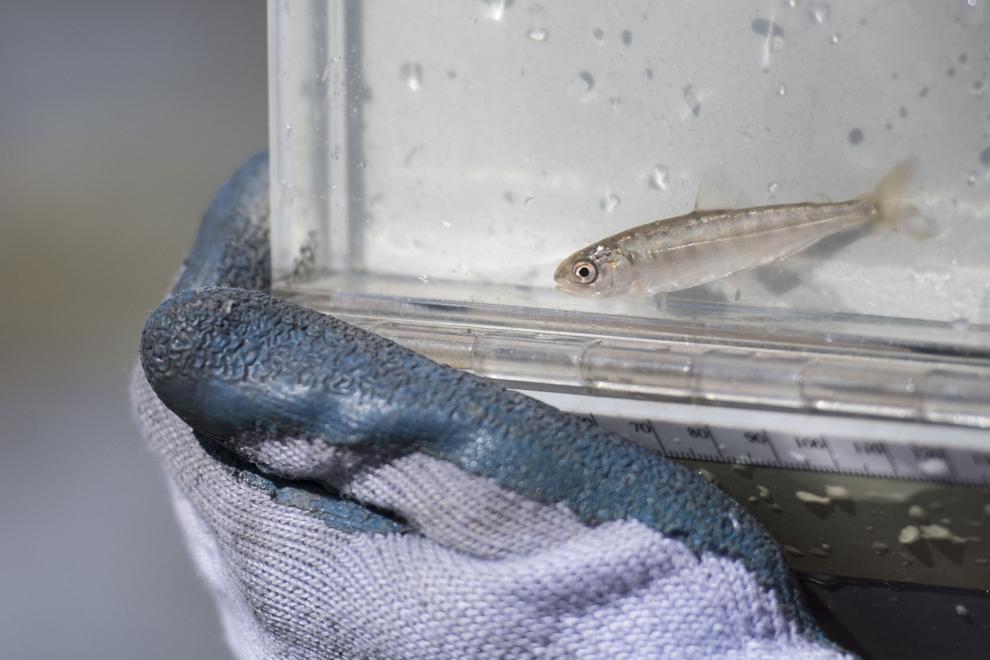 Where restoration is now planned, Britt Slough meanders through state Department of Fish & Wildlife property before abruptly straightening to meet the Skagit River. It is believed that in the early 1900s, the slough was intentionally straightened in order to keep surrounding land dry enough to support farming.
"It meanders and then 'boom,'" Matthews said while showing the channel on a map. "It looks like they just wanted to get it out to the river as quickly as possible."
With the land now under state ownership — and adjacent private properties protected by a dike that will remain intact — restoring the slough to a meandering path will add habitat to help meet chinook recovery goals while also supporting other wildlife.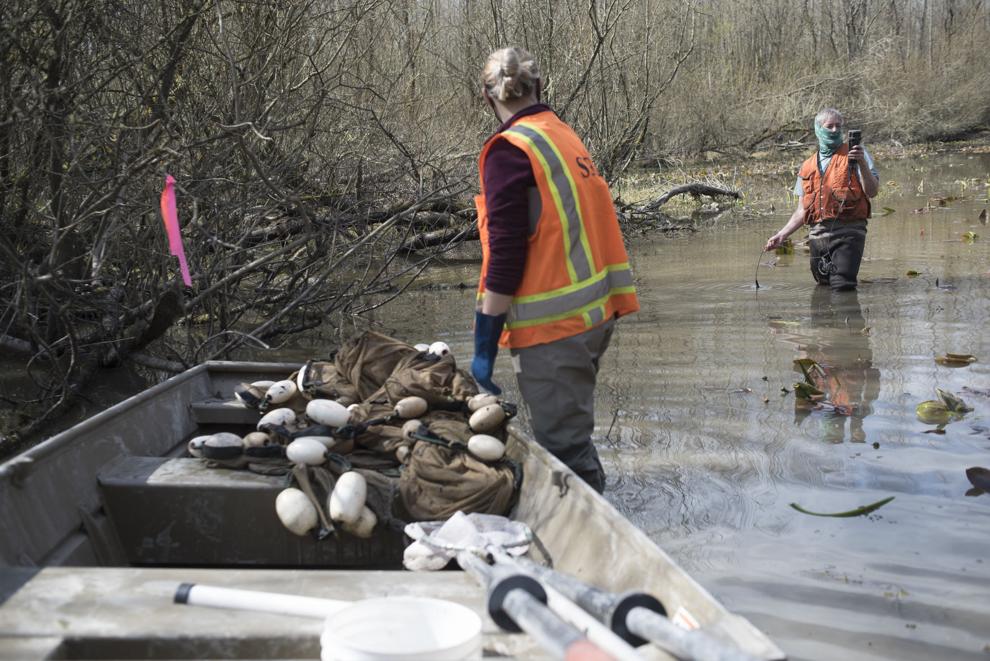 "I was actually involved in the initial purchase of the property, initiated in I think 2006, and one of the features ... that put us over the finish line for the grant was that it had an open water wetland that appeared to in the past be connected to the river," said Bob Warriner, assistant regional habitat program manager for Fish & Wildlife. "That's an opportunity to restore really important salmon habitat."
When restoration is complete, a new 945-foot channel will wind through existing patches of native salmonberry, snowberry and Indian plum, mature cottonwoods and other trees draped in lichen. Sediment dug out of the new channel will be placed over unruly patches of invasive blackberry in an effort to smother it.
"The thing about that project in particular is that it's not on farmland, it's not a particularly complicated project ... it just makes a lot of sense," Warriner said.
During preproject monitoring at the site Tuesday, several chinook were documented.
Monitoring is important before and after habitat restoration.
"We want to collect enough data to see if fish are using Britt Slough already and move into the restored wetlands ... or the restored wetlands actually support more fish, because that's the goal," Matthews said.
While according to project documents restoring 7.8 acres of rearing habitat could support 7,000 to 15,900 more young chinook as they migrate downstream each spring, those working toward species recovery need to see evidence.
"The tribes are concerned about the difference between 'paper fish' and actual recovery," the Skagit River System Cooperative's Lemoine said.
The cooperative is a nonprofit natural resources agency that works for the Swinomish and Sauk-Suiattle tribes. The organization is leading the project's monitoring, which includes documenting fish, water depth, temperature, and oxygen and salt levels.
"Skagit River System Cooperative spends a lot of time out here doing this kind of work," Lemoine said.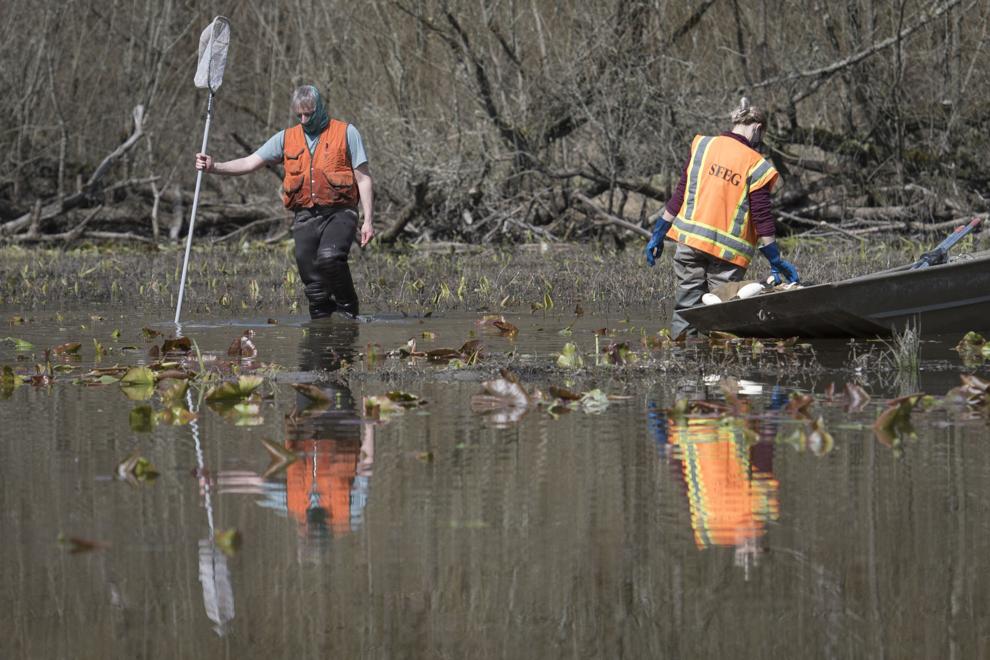 Preproject monitoring will soon end and restoration will begin. Matthews said contractors may begin carving the route of the new slough channel as soon as late April, and the water may be directed into the channel over the summer.