A year ago it became official: COVID-19 had reached Skagit County.
Soon after, schools and many businesses closed, all manner of gatherings were dissuaded and masks became a critical part of every wardrobe. Shelves were cleared of essentials such as toilet paper, hospitals and nursing facilities began closing to visitors, and online shopping and takeout orders skyrocketed to the detriment of local businesses.
Thousands of residents throughout the county have been infected since, and dozens have died. But experts say public health measures including masking, hand-washing, distancing and working remotely helped slow the spread, and vaccines are now helping to build immunity.
Schools have welcomed back students to their buildings. Many businesses have found new ways to operate. And internet meetings have become the norm.
While in-person, human interaction was missed during the past year, the internet became the essential backup system that allowed the business of life to continue.
Higher numbers of participants tuned in to everything from local school board and city council meetings to nonprofit lectures and library events. More people saw doctors online, and mental health counseling became increasingly available from the comfort of home.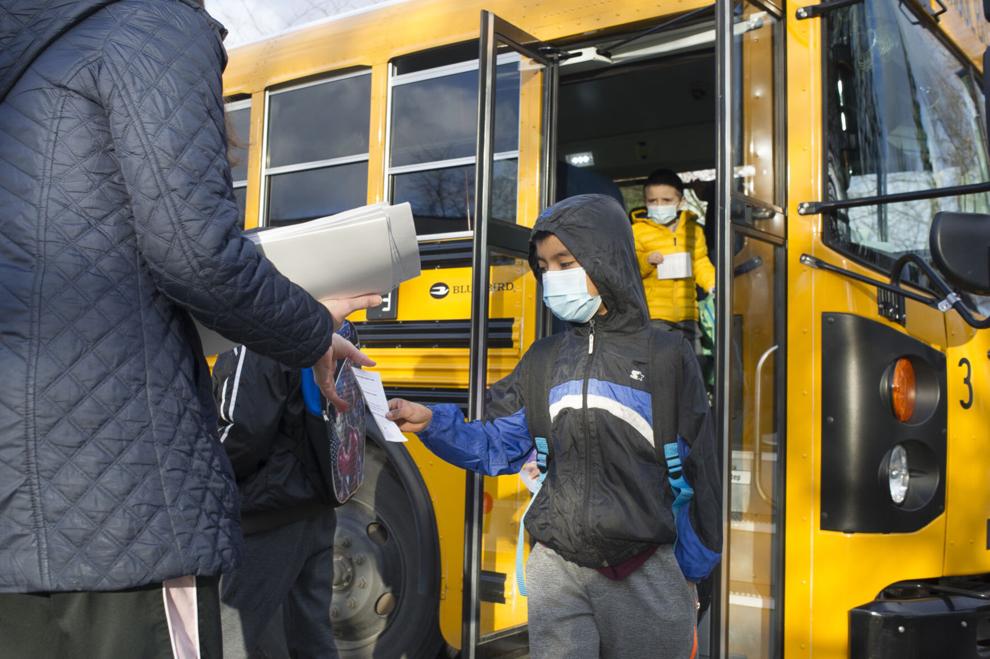 Those silver linings, though, have also exposed digital divides because they rely on resources — including access to cellphones or computers, as well as to internet service — not always available to low income and rural residents.
As the crisis mode begins to recede, local leaders and residents are reflecting on a year that upended life as we knew it, celebrating ways we showed collective resilience and asking: How do we do better?
Howard Leibrand, Skagit County health officer
COVID-19 became real here earlier than in most of the country and yet the county has seen relative success in keeping infection numbers low.
Leibrand pointed to an early, well-documented super spreader event, where one infected member at a choir gathering in March 2020 resulted in 53 positive cases and two deaths.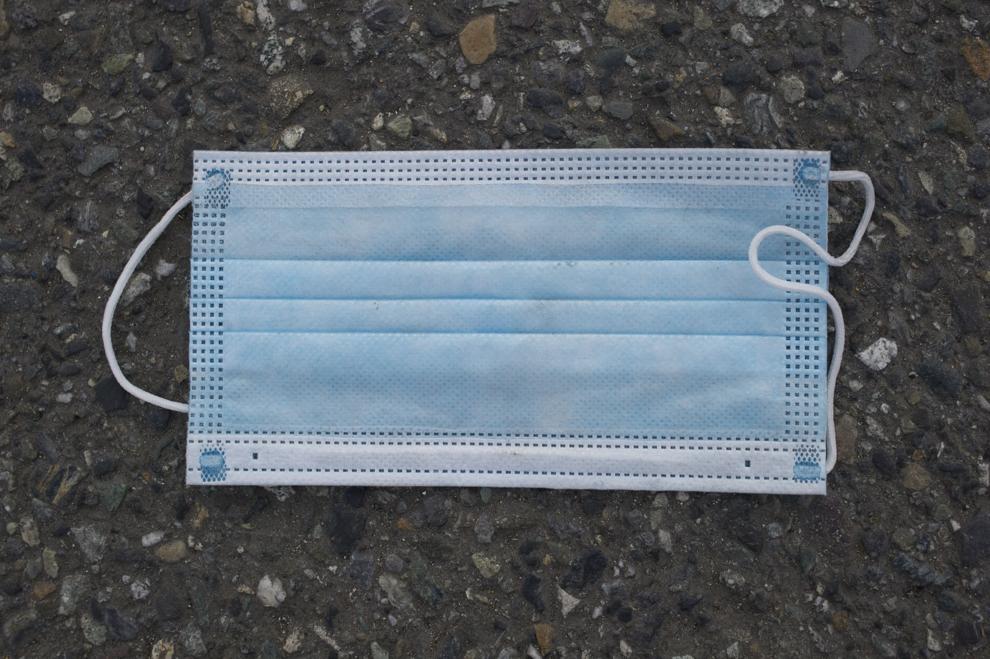 "You couldn't have a better example of the ferocity of this virus," he said.
Leibrand attributes the collaboration of the county's residents to preventing widespread disaster.
"Skagit County has been unique in that it's quite willing to do the things medical people have said to do," he said.
This attitude has paid off in fewer cases, lower death counts and a hospital system that was never overloaded, he said.
Not that there haven't been doubters. The pandemic exposed a deep political divide and a dangerous distrust of science here and nationally, he said.
At a government level, Leibrand said it's clear the country was unprepared for a pandemic. Shortages of personal protective equipment early on should have been addressed before the pandemic arrived, and hopefully such shortages won't be a problem in future crises.
"Just like an ambulance crew sits and does nothing some of the time, when it's necessary, it's necessary," he said.
Locally though, he said he's been surprised to the degree Skagit County has been able to fund its public health effort. Endeavors such as the testing site and vaccination clinic at the county fairgrounds have been expensive but hugely beneficial.
Janey Dodge, owner of PAVÉ Jewelry & Design
Dodge opened her downtown Mount Vernon shop the week the Interstate 5 bridge collapsed in 2013. She later had to shut down temporarily due to water damage. Those experiences taught her that preparing for everything is impossible, and the same was true for the pandemic.
"Your business needs to be fluid and adaptable to anything," she said.
Dodge said her business model has changed completely since last March. She offers appointment-only shopping due to COVID-19 rules limiting occupancy in her small shop. She's considering a permanent shift to the appointment-only model because it offers customers a one-on-one personal shopping experience.
She also has had to balance running her business with being a mom, teacher and a tech support person for her 8-year-old daughter at home.
"What has not surprised me?" she said. "I never thought in my lifetime I would have to shut down my business because of a pandemic with our medical technologies. Like 'oh wow, this can happen in 2020?' I never thought I would be a homeschool teacher."
Surprises have been small, too.
"I remember this time last year I needed to go to Costco because apparently there's a toilet paper shortage," Dodge said.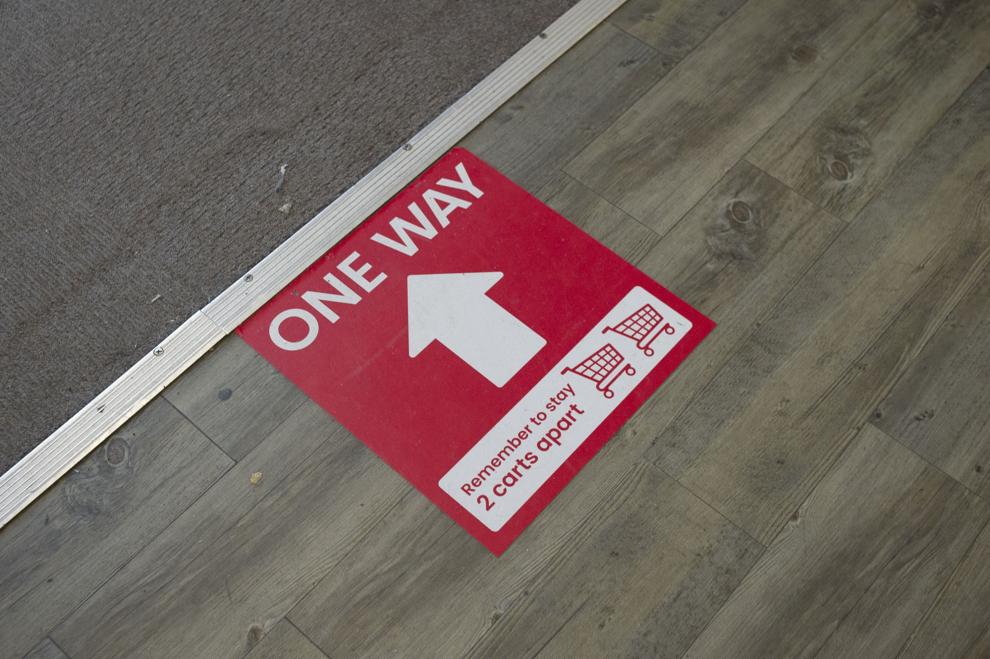 Michael Criner, Concrete Town Council member
Criner was substitute teaching at Concrete High School when word began circulating that a new virus was likely on its way.
He hasn't taught since schools closed their doors last March, and hasn't seen much of his grandchildren, ages 1 to 28, either. Like many, he hadn't expected the pause on social life to last so long.
"The big shock was, you know, it was supposed to be a two-week ordeal of no school, and then it was a bigger deal and we're just starting to see kids get back to school now," he said. "I've got grandkids all over the country and … and I want to see them to have a good life without fear."
For him, early on the word "pandemic" conjured up images of medieval black plagues.
"We've never lived through something like this," he said.
With the recent arrival of vaccines in Concrete and the community's enduring spirit of lifting one another up, Criner's hopeful for a brighter year ahead.
"I like the way our town comes together. … We're holding each other together and helping when we can," he said. "It's starting to get better now, and with more availability of the vaccine, hopefully by fall everything will get back to normal."
Amber Watts, co-owner of Garden Path Fermentation
The pandemic initially felt like a far-away, distant thing.
"All of a sudden everything got weird," Watts said. "In our tasting room, March is when we start to see the spring pickup in numbers, and the numbers just started to go down."
The business, which makes beer, wine, cider and mead with local ingredients at the Port of Skagit, had to quickly pivot its business model. Watts said the business set up an online store and started doing shipping and delivery for the first time, which it plans to continue post-pandemic.
Watts said in the coming year, she is most looking forward to reopening at more than 25% capacity and operating without constant fear.
"Mostly I want that sigh of relief and sense of security that I'm not potentially going to make someone else sick without knowing it," she said.
She said one of the biggest surprises of the pandemic is that masks, social distancing and avoiding eating indoors all feel normal now.
"Things like going out and having a beer with friends, I really, really miss that and I'll be happy to embrace," she said. "But the thought of hugging someone now feels strange."
Rebecca Larsen, executive director of Helping Hands Solution Center
The county's largest food bank was hit with unprecedented need and unprecedented generosity, all while being forced to reinvent its service model to minimize risk.
The biggest challenge was the loss of volunteers.
"Our volunteers are our heart," Larsen said. "Disconnecting to our heart has been the hardest thing for this organization."
In mid-March of 2020, the nonprofit temporarily closed its doors to determine how it could serve the public safely. Larsen received no guidance from the state on how food banks should operate. She sought National Guard help to replace her elderly volunteer corps and developed her own plans for low-contact food distribution.
Helping Hands was only able to serve as many people as it did because it had some time to respond to COVID-19. In a more rapid crisis, such as a large earthquake, Larsen said "there would be an unbelievable amount of hungry people we couldn't feed."
She hopes state leaders have learned lessons and think more seriously about food access in their emergency planning.
"There should be someone who focuses on emergency food in each county," she said.
Amid this turmoil, she said the community recognized the need for food banks and pitched in with donations to keep them going.
"We spent $1.2 million last year fighting COVID-19," she said. "Only 2% came from the government."
In 2019, she said the nonprofit spent about $425,000.
Community members have used their stimulus checks, cashed in stocks and dipped into their savings to support Helping Hands, and Larsen said their support has been vital.
"When I'm having a bad day, I open up those (donor) letters," she said.
Skagit County Commissioner Lisa Janicki
Janicki said the pandemic revealed disproportionate access to health care for minority communities.
"Within the health care system, there is racism," she said. "COVID exposed that weakness in our system."
County Public Health has worked to fill the gap, offering "clinical services as a justice issue for those who have no access," she said. Going forward, the department should continue to serve these populations.
Despite the health care shortcoming, Janicki said she finds "bright spots" in the community response to this crisis.
Health care workers put in long hours and took personal risks to take care of the community. County Public Health and volunteers put up a low-barrier COVID-19 test site that has operated continuously since April.
While the state's controversial lockdown policies contributed to the economic and familial stress, Janicki said Gov. Jay Inslee's approach has saved lives.
"Without the governor's leadership, it could have been so much worse," she said.
However, improvements need to be made to the state's disaster response, she said. Resiliency against pandemics and other disasters will require more public health spending, and she said she hopes the Legislature takes action this session.
"You want to fight from a position of strength, and we were not in a position of strength," Janicki said.
Alex Perez, project manager at the Northwest Agriculture Business Center
Perez said people have learned better problem-solving skills during the pandemic. It pushed some farmers to adopt new technology, helping them become more efficient and get the word out about their businesses.
"Many people took (the pandemic) as an opportunity to innovate and look for creative ways to keep on moving forward," he said. "I think that was really impressive."
Perez would like to find more equitable ways for farmers, especially those facing language or cultural barriers, to access resources and funding opportunities.
After a tumultuous year for health and politics, what he would like most is for people to treat one other with respect and show openness to different opinions.
"The biggest thing is trying to keep a positive, optimistic mindset," he said. "I keep saying that and trying to live it."
Mike Moser, owner of Learning Ladder Child Development Center
Moser's family is dotted with those working in the medical field, and the local business owner who calls Sedro-Woolley home had only an inkling of what loomed on the horizon in regard to COVID-19.
"We just didn't realize what the impacts would be and how far-reaching they would be," he said.
Moser, like everyone else, soon found out.
"Then all of a sudden, it was here," he said. "Starting at the nursing home in Kirkland and even then, none of us realized how bad it would get. ... Then in the middle of March, everything just came to a screeching halt. Everything just shut down."
Learning Ladder went from 152 kids to 57 by the end of March.
"It was a huge impact, you lose two-thirds of your business, it's like, wow!" Moser said.
His wife Michelle owns Makers Compounding Pharmacy & Hallmark in Burlington, which was deemed essential but relegated to curbside pickup.
Moser said state and local grants allowed both businesses to stay open and avoid laying off employees. Now the hope is for even the slightest return to normalcy.
"Just opening back up will be so huge," Moser said. "... The relief of some stress would be nice. Just to be able to get out and about. Moving closer to larger gatherings hopefully by next year. Just to know we are moving closer. We are going to get there eventually."
Laura Riquelme, Skagit County Superior Court judge
With a jury trial about to start and defendants in the Skagit County Community Justice Center waiting to have their cases heard last March, judges in Skagit County's Superior and District courts had to move swiftly — and safely.
"The judges and court staff had to make major adjustments to our operations on what was sometimes a daily basis as new information came in. It was overwhelming and exhausting," Riquelme said.
With the weight of having to balance constitutional rights and protecting public health, the courts suspended some of their work, including postponing criminal jury trials. They moved as many hearings to an online format as possible.
"The hardest decisions we have made during the pandemic were related to the suspension of jury trials," Riquelme said.
Before the pandemic, most court proceedings were done in person. Now, all courtrooms have the technology for remote hearings.
"I feel like the court system just experienced the equivalent of five years of rapid changes over the course of a 12-month period," Riquelme said. "We have modified almost all of our operations in efforts to keep people safe, allow as many hearings as possible to take place remotely, and improve our technology."
In addition, a physically-distanced courtroom, which would allow for jury trials to resume, has been constructed out of existing public hearing rooms in a county building.
The changes, particularly with technology, will make the court system more accessible beyond the pandemic, Riquelme said.
"When the first closures were announced in March 2020, I never imagined we would still be grappling with the pandemic a year later," she said. "While I know that a lot of people are struggling right now and that the impacts of COVID-19 have been disproportionate, it gives me hope that so many businesses and nonprofits have been able to stay afloat during this period. It feels like a lot of people in the community have really come together to support other local people."
Tim Gohrke, president of Friends of Skagit Beaches
Gohrke has struggled alongside his peers in environmental nonprofit and volunteer research spheres through a year of mostly solitude and extra screen time.
After receiving a COVID-19 vaccine last week, the retiree was feeling some newfound hope for what lies ahead.
"You get like a forward view of like 'OK I can see the future is coming, I can start planning again,'" Gohrke said.
After a year of mostly "having to sit on their hands," volunteers and researchers they work with are gearing up for a potentially more normal summer season.
"Hopefully the quiet times are ending," Gohrke said.
He is most looking forward to meeting volunteers recruited to his newly established Anacortes stormwater monitoring program, which has 21 participants.
"We've never even met all of the people working on our stormwater project at one time, so it will be an enjoyable thing to be able to have an event, a potluck or something, where we can have a social gathering again," Gohrke said.
Mark Schultz, executive chef at Chuckanut Manor Seafood & Grill
When restaurants and bars were forced to shut down, then offer takeout only before being allowed to reopen at reduced capacity, it was clear some would not survive.
"That very first day was like panic," Schultz said. "I was sitting there with a million things going through my mind. How long is this going to go on? Am I going to have a job? If I don't have a job, what's the next step?"
Once his job security was assured, his focus immediately turned to his wife, three school-age children and his staff.
His wife was forced to make a career change, which Schultz said was ultimately for the better.
"We were lucky in that aspect," he said. "We were really lucky in a lot of ways."
The initial foray into remote learning was like an extended snow day, but that soon melted away.
"The kids were excited about not having to get fully dressed and could Zoom in. But that wore off for all of us. Now it's trying to motivate and do what teachers do and that's not easy."
While work and school made the biggest impacts in Schultz's world, he expects lasting changes throughout the restaurant industry.
The restaurant, closed since November, used the time to remodel.
"Just seeing how restaurants have adapted in times of need has been really good to see," Schultz said. "There were some positive aspects to this whole thing. I mean, I wouldn't have necessarily called my line cooks or my staff on a weekly basis to check in and see how things are going before, but now I do.
"Our entire community of Bow is like that. It's all spread out, but this has pulled it together and people are out there checking on others. In the community, there has been a lot of positive where there hasn't maybe been that much during this time in the world."
Bryan Brice, Mount Vernon fire chief
As one of three commanders of Skagit County's unified emergency command, Brice has seen directly the struggles many have faced.
His initial thoughts, he said, were "'What is this? Is this the flu on steroids? Is this something worse? If it is worse, how much worse?'"
As leader of a department of about 50, Brice said the biggest surprise to him was that none of his employees — even those in contact with those who may have been exposed to the disease — have contracted it.
Much of that can be attributed to the safety precautions employees have taken both on duty and off, Brice said.
"When they were off work, they recognized the importance of being healthy," he said.
It's such attitudes that make Brice think the community did a good job getting this far in the pandemic.
"Are there things we could have done better? Absolutely. Are there things we did better than other communities? Absolutely," he said.
Brice understands there is pandemic fatigue.
"The fatigue of having to isolate from family members and friends, the fatigue of 'I can't go to my restaurant that I normally go to.' Wanting solutions that just weren't available and how to deal with it emotionally," he said.
But people have gotten creative, he said. And that has produced ideas and changes to hold onto.
"Let's not go backward with improvements we've made in systems," Brice said. "Let's not get away from delivery for restaurants. Let's not get away from things like using our phones or tap credit cards, or the health protections we put in place."
In his own department, he plans to keep some new safety precautions intact, such as continuing to wear masks with every patient, regardless of whether they are known to be sick.
Brice would also like to see people get vaccinated as soon as they can.
"I'd love to see 100% vaccination rate in the county," he said.
Tom Wooten, chair of the Samish Indian Nation
The Samish Indian Nation found itself unexpectedly well prepared for pandemic isolation, thanks to prior investments in and use of technology such as video conferencing.
The tribe has worked remotely, hosted community events online and held tribal elections with mail-in ballots. Those measures remain in place for now.
"I don't see this changing anytime soon," Wooten said. "I think things are getting better, but we have a long way to go still."
Wooten said while he's proud of the tribe's ability to continue much of its work and remain connected with its members, he can't ignore the somber reality of the past year for the country as a whole.
"Most of us managed to survive a year of this; half of a million of us didn't. I think it's important to remember that," he said.
Patricia Dow, president of Soroptomist International of Sedro-Woolley
Dow used words such as difficult, ever-changing and patience to describe a year unlike any other.
"I didn't think it was going to be this long, and I don't think anyone else really did either," she said. "We just kept thinking, 'Oh, yeah, after Christmas, it will all be fine.' And then we weren't."
Soroptimist International of Sedro-Woolley operates The Walnut Thrift Shop to raise funds for community programs, but the shop has been closed throughout the pandemic.
"It had everything to do with our insurance and COVID and covering our members in case they were exposed," Dow said.
And this is where the patience comes in.
"We just have to ride this thing through," Dow said.
Once the all-clear is given at the national Soroptimist level, the shop will swing its doors open.
"We are more than ready and willing to open when it is OK," Dow said. "The community has been so supportive in the meantime. Everyone just keeps telling us to hang in there."
Steve Beitler, owner of Skagit Speedway
Beitler was frustrated by the track's stunted season, which had a shorter schedule and empty grandstands. But while nothing equals a track full of cheering fans, the speedway's online broadcasts — offered last year for the first time — allowed it to reach an audience Beitler never imagined, he said.
"It's amazing how many people more than 100 and 200 miles away were tuning in to our races. Those are fans who might not necessarily come to watch the races," he said. "We had people all over the United States, Canada. We were pleasantly surprised several military bases were watching. Australia, Mexico, the East Coast … a lot of new people were introduced to Skagit Speedway last year."
As for the local fans, they were supportive, too … with several kicking in for drivers' prize money.
"People called in and they'd say, 'Put $100 on first place,' or someone would call and put $50 on third. That was the best part … people dug in to help make sure it was going OK," Beitler said.
Ron McHenry, CEO and president of Boys & Girls Clubs of Skagit County
When Boys & Girls Clubs of Skagit County needed a way to encourage children to socially distance during the pandemic, one staffer found a fun solution: hula hoops.
"Early on, what a staff member came up with was the idea of each kid gets a hula hoop," McHenry said. "If they watch the Reptile Man presentation, the kids come and set it down (and sit in it). That's the invisible protective bubble. It established guidelines for safety but in a playful way that took away the scariness."
McHenry said it's an example of the staff's flexibility, which included programming such as an upcoming art lesson offered online by a former professional animator.
The Boys & Girls Clubs' role in offering children creative outlets and social and creative development is crucial, and will only grow more important with future challenges, he said.
"It's something we need to look at not as a 'Phew, we got through it,'" McHenry said. "It's more like, how do we take this and expand it not only to kids we serve but kids we don't serve because of resource limitations?"
Jesalyn Pettigrew, owner of Mossy Gate Flower Farm
The pandemic sharpened Pettigrew's perspective on what's important.
She quit a one-day-a-week job last fall and put all her energy into her flower farm. She said while her business has lost wholesale accounts, her roadside flower stand has been a surprising success among locals.
In the next year, she wants to expand her business and start selling her flowers in grocery stores.
Pettigrew, a single mom of two boys, said the pandemic has given her more time to spend with her kids and the opportunity to try out homeschooling, which she had always wanted to try.
As a parent, she has learned she can achieve a lot more in a day than she gives herself credit for.
"I really need to make a balance between the stuff that needs to get done and the stuff that really can wait that my ego thinks needs to get done," Pettigrew said. "At the end of the day, I should probably just chill. I've made sure to take day trips and encouraged the boys to get a Nintendo."
Jeff Droog, Mount Vernon Christian School superintendent and coach
Droog remembers quietly talking with an assistant coach as the Hurricanes battled in the state basketball tournament in Spokane late last winter.
The COVID-19 pandemic was worsening and the coaches had just heard the Northwest Athletic Conference — which counts Skagit Valley College among its members — had canceled its postseason tournaments. They worried their own tournament may suffer the same fate.
While the Hurricanes got to wrap up their tournament, the year that followed offered challenges and presented lessons for Droog, who is the superintendent as well as a girls' basketball coach.
As a coach and father, he said he has learned greater thankfulness for opportunities when they appear.
"You have to make sure you're grateful for opportunities in your life," Droog said.
As the head of the school, he said he learned to be more transparent about decision-making with community members, even if they don't initially like the decisions.
"One thing I learned is to be transparent in your thought process prior to decisions … but you also have to make them. The institution has to have courage to make decisions," he said.
Kevin Gudgel, Burlington-Edison High School teacher and coach
When the Burlington-Edison High School track and field team had to hit "pause" on its season last spring, the Tigers had already completed nine practices — one short of the number that qualifies athletes for competition.
Gudgel remembers thinking they'd have the chance to hold their season — though a shorter one, maybe.
That year's teams weren't able to compete, but now that he's back helping coach the cross country team, Gudgel said he appreciates more about the role of athletics than the wins and losses.
"The ability to interact with kids, to watch the little games they play, the fun little things you get beyond wins and losses and championships," he said. "It's seeing a freshman try a sport for the first time and have success, to see the smile on their face … we lost that (last year). So the appreciation of that is big."
Gudgel said he knows that appreciation is strong in the athletes, too.
"The kids seem more supportive. The entire team waits until the last runner finishes and cheers for them. It's like … 'let's root each other on. Because we know what we've been through.'"
— Skagit Valley Herald reporters Jacqueline Allison, Kimberly Cauvel, Trevor Pyle, Vince Richardson, Brandon Stone and Kera Wanielista contributed to this report.