MOUNT VERNON — The finishing touches have been put on the first-of-its-kind mountain bike skills course in Skagit County.
The course at Little Mountain Park in Mount Vernon has been part of the Little Mountain Master Plan since 2009, with fundraising starting in 2014.
"It has taken some time," Mount Vernon Parks Foundation President Ryan Morrison said. "It has taken a lot of funding sources, and of course last year when COVID hit it threw a wrench into everybody's plans, including delaying our opening. We kept plugging away and now it's time."
The course's grand opening is set for Sunday.
The event, which will run from 11 a.m. to 2 p.m., will include trail guides, equipment inspections, refreshments, and a kids' bike safety rodeo.
Mount Vernon Parks & Enrichment Services Director Jennifer Berner said the skills course is the latest contribution by the parks foundation toward the city's parks system.
"This is going to add one more element to things people can come and do, or if they already live here that they can go and do," Berner said.
The course features about 7,000 feet of mountain-biking trails that include jump lines, flow lines, balance and drop obstacles and technical ascents/descents.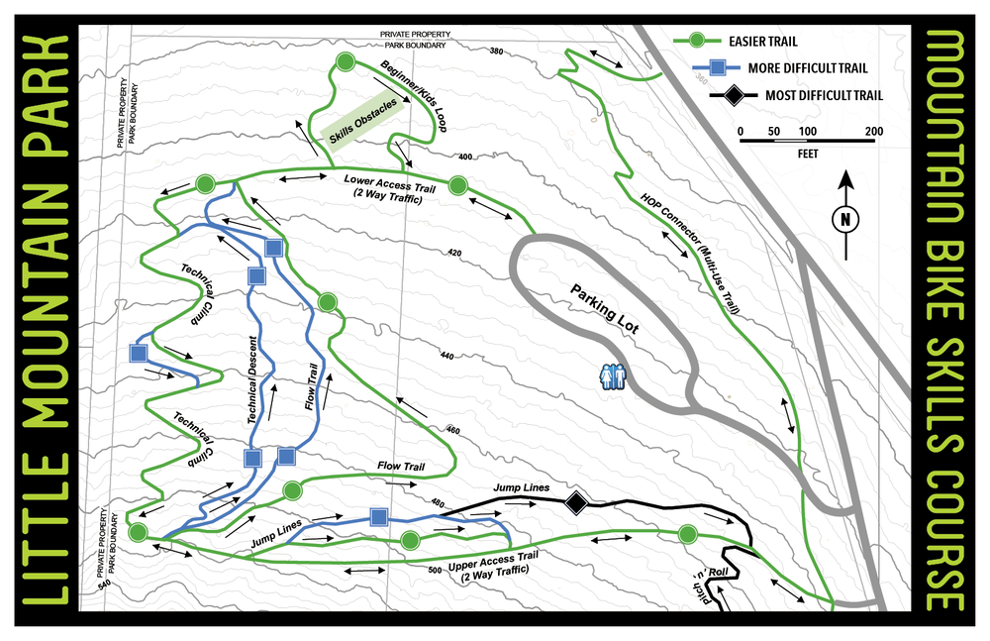 It also includes a beginners' loop, which is perfect for getting kids comfortable riding trails.
"It's a park that is basically accessible to all ages," Morrison said. "From bringing kids to ride in their own separate area to practicing jumps, slow lines.
"It's just really exciting to have a resource such as this at Little Mountain Park, which is already such a great resource for the city and the whole county."
The trails in the bike skills course are for bikes only and range in difficulty from beginner to expert.
"You have your green, blue and black lines — the beginning, intermediate and expert lines," Morrison said. "If you just want to practice your ups and downs and rolls, you can do that. There are much more advanced jumps, as well, that will certainly test riders' skill sets."
The parks foundation contracted with the Evergreen Mountain Bike Alliance to design and construct the skills course.
Past Mount Vernon Parks Foundation President Danny Pickering said Evergreen is the gold standard of trail building and that the course will test riders of all abilities.
"There are not a lot of guys who are going to top out and have it be boring," he said. "Everything is rollable, and you can go around the bigger obstacles. There are some pretty big jumps in there."