WHIDBEY ISLAND — A group of Skagit Valley College students studying environmental conservation visited a habitat restoration project June 1 on central Whidbey Island. 
While a far cry from typical field trips into Eastern Washington and the ones Environmental Conservation Chair Claus Svendsen hopes to one day schedule abroad, the outing was part of a recent relaunching of excursions important to the students' studies.
Field trips and lab experiments were canceled at the start of the COVID-19 pandemic and remain scaled back. 
"One of the things that we are proud of is that we have a lot of hands-on experience with labs and field trips, and that kind of got killed (in 2020)," Svendsen said. 
The program pivoted to some virtual field trips over the past year, but the impact hasn't been the same for students. 
"That is not ideal because one of the things that's important for job success is the hands-on field and lab work," Svendsen said.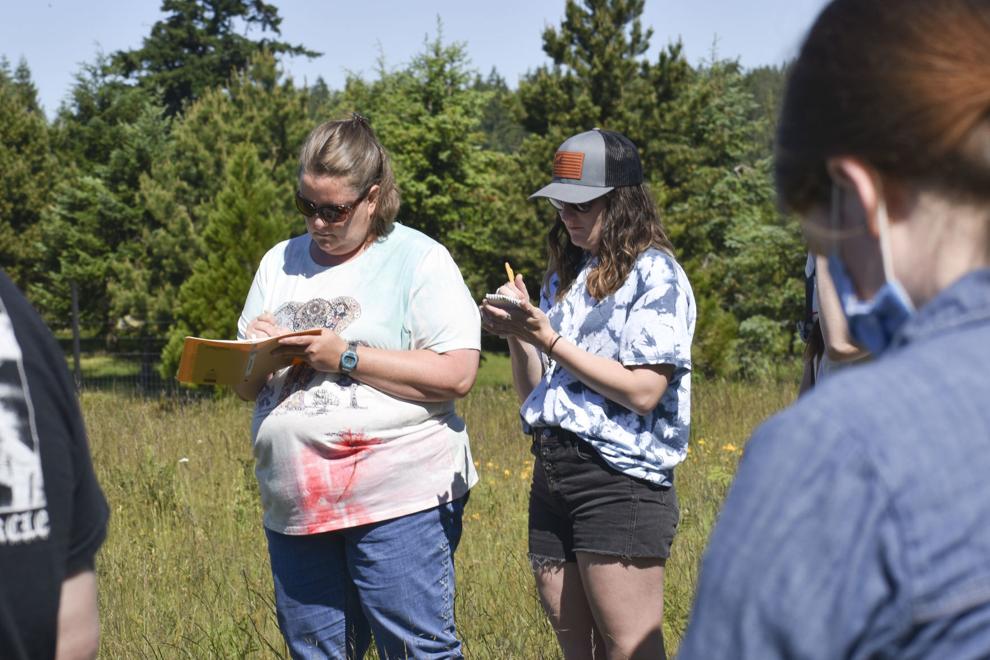 After more than a yearlong hiatus of field trips, some excursions resumed in May.
Svendsen took students enrolled in a conservation biology course into the Skagit River floodplain last month and has plans to next take them up river to Finney Creek. 
Svendsen said his goal with such outings is to inspire students to think about how to conserve biodiversity — a mix of plants and animals each with important roles in their ecosystems — within the human-dominated landscape. 
At the Pacific Rim Institute for Environmental Stewardship on Whidbey Island, students were able to walk through rare prairie habitats in various stages of conservation and restoration.
"We used to have a lot of these meadows across the Pacific Northwest, and we're trying to restore some of those," Svendsen said. 
On one 5-acre plot, the institute has protected a prairie left largely undisturbed by development. Institute Operations Manager Mosa Neis said the plot, while not as robust as it once was and not currently abundant with eye-catching flowers, is the crown jewel of the nonprofit's property. 
"This was covered in snowberry once that was taller than us," Neis said of the prairie before it was largely mowed over in the pursuit of flat fields and green lawns. 
Neighboring the plot is a fenced-in section where the institute is working to restore golden paintbrush, a federally threatened plant species. The fence is to protect the golden paintbrush from hungry deer.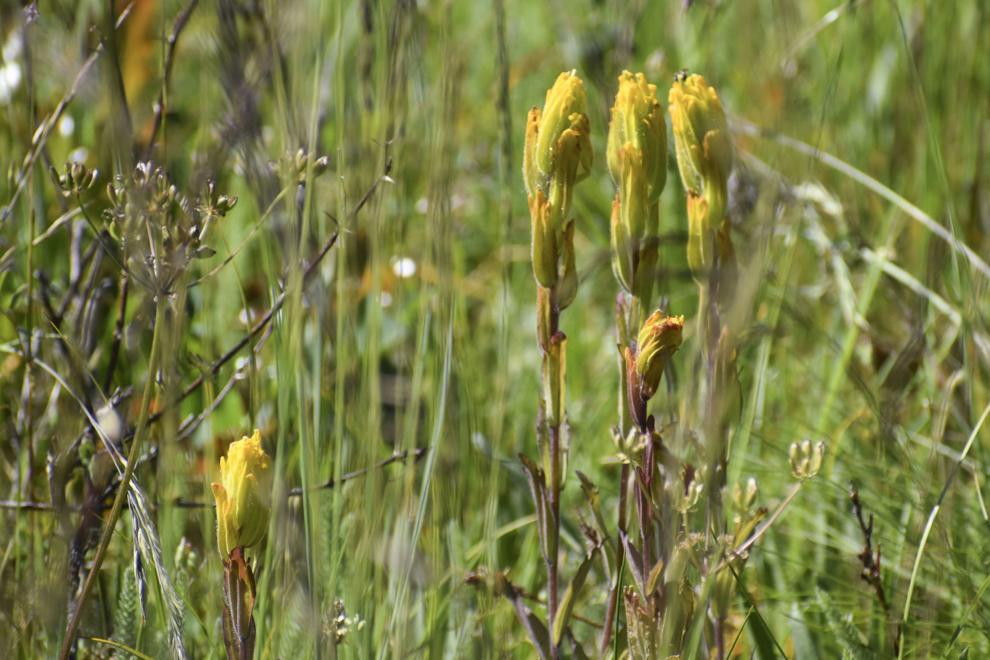 In areas inside and outside the fencing, golden paintbrush is taking hold on the landscape, with about 40,000 of the plants counted this year. Neis said that's nearly double what was counted in 2020. 
One plot at the institute that was seeded about 13 years ago in partnership with a University of Washington research project, is now bright with purple lupin and yellow woolly sunflower blooms, as well as buzzing with bees. 
As the class walked from a plot peppered with few yellow flowers to one in full bloom, Svendsen noted that even the smell in the air changed.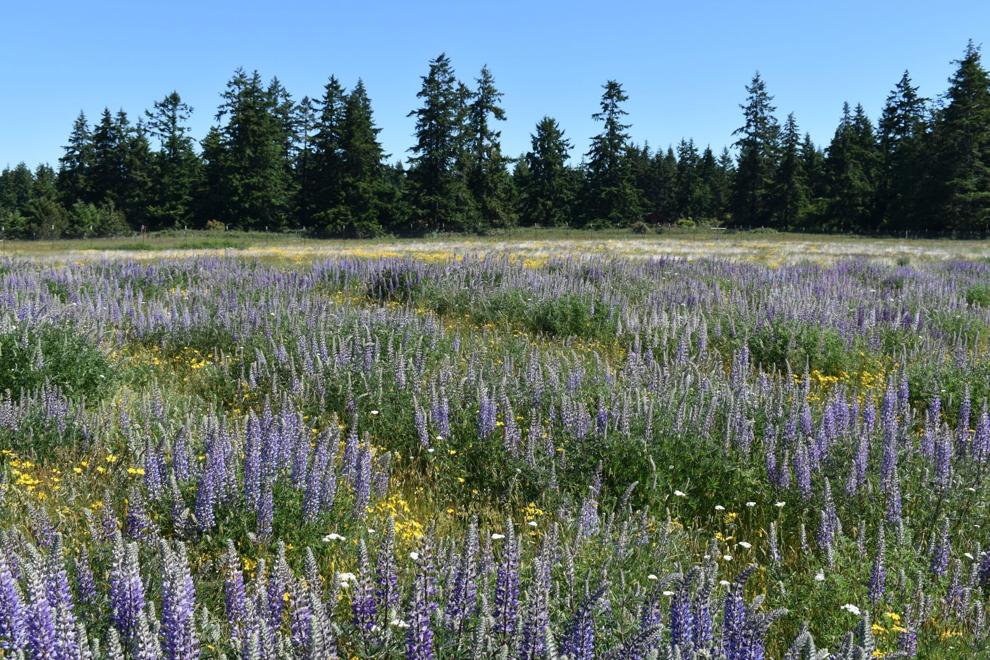 What allowed the native flowers to take hold in one plot and not the other is the subject of continued research. Neis said the answer could come down to whether conditions in one were just right for seed germination. 
"The success might have just been the year and what the weather was like," Neis said. 
One lesson learned so far is that sometimes nature needs more time to blossom. 
"Maybe we've just got to give it time to do its thing," Neis said. "It does seem to take a while." 
The focus of the college's conservation biology course is on species diversity and habitat needs. It also calls students' attention to personal impacts on nature, such as their own carbon footprints and use of plastics.
The course's lessons include examinations of local forest, floodplain and nearshore habitats, as well as of faraway places including the famously diverse Galapagos Islands. 
Along with the college-wide shift in learning models, Svendsen said the environmental conservation program will likely maintain the digital-learning emphasis spurred by the pandemic while incorporating some in-class, lab work and field trip elements.