Work is underway near Lake Campbell south of Anacortes, where the Samish Indian Nation is preparing to build a gas station and convenience store called Samcor Fuels & More. 
The property at the intersection of Almida Vista Place and Highway 20 is part of Samish Indian Nation trust land and will serve travelers along Highway 20 while potentially employing tribal members and generating revenue for tribal programs. The new venture will be operated by the tribe's economic development entity, Samcor Inc.
"Our mission is to create opportunities for Tribal members to help improve their lives, whether through upcoming business prospects or through the revenue generated through this convenience store," Samcor President Carey Thurston said in a news release. 
The project broke ground in October and is expected to be completed within the year. 
"The Samish Indian Nation is excited," Chairman Tom Wooten said in a release. "The revenue generated will help the Tribe improve quality of life and create opportunities for all of our citizens."
The store and fuel station will be the tribe's third business run by Samcor, according to its website. Samcor also operates the tribe's Fidalgo Bay Resort and Salish Landscape Services.
The tribe was prepared to begin the project years earlier, but was delayed by disputes with the state Department of Licensing over fuel tax rates. 
A state Court of Appeals sided in September with the tribe. Craig Dorsay, the lawyer representing the tribe, said the case has since been dismissed. 
State law acknowledges that federal law restricts states from taxing activities on tribal lands, but proposes a compromise to provide benefits from would-be tax dollars to local communities.
The law authorizes the Department of Licensing to negotiate fuel tax agreements with tribes, most of which involve refunding tribes 75% of the state fuel tax revenue from gasoline and diesel sales on their lands with the stipulation that those funds are invested in local transportation infrastructure, programs and public safety. 
Dorsay said the Samish tribe and Department of Licensing have now begun conversations about a fuel tax agreement that would apply to the Samcor Fuels & More gas station.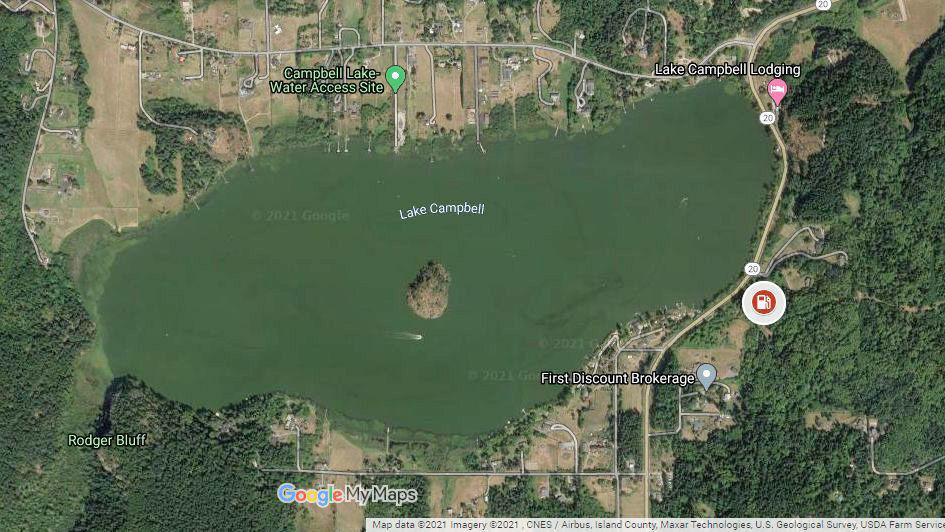 The gas station will feature six fuel pumps carrying standard fuel choices, low-sulfur diesel, and ethanol-free fuels popular for use in motorcycles, boats, off-road equipment and collector vehicles. 
The convenience store will offer healthy snack and food options, along with standard convenience store goods. It will also feature a drive-thru tobacco window.
"Samcor Fuels & More is going to be a great resource for those that live, work, or recreate near Campbell Lake, and the Anacortes area, and we are excited for the community to see this project come to life," Thurston said. 
The tribe is also working with the state Department of Transportation on projects at the intersections of Highway 20 with Almida Vista Place and Campbell Lake Road. 
At Campbell Lake Road, the tribe is helping fund construction of a $3.2 million roundabout to improve access, and safety, for those traveling to and from the tribe's Campbell Lake Trust land.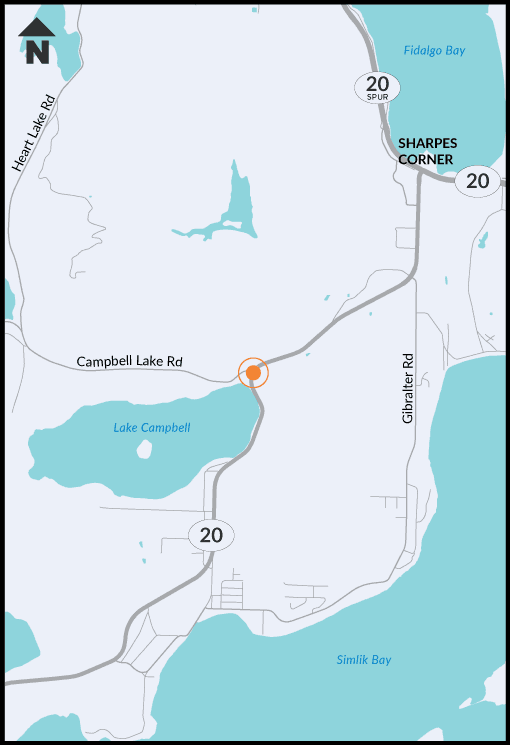 Wooten said in a recent letter to the editor that a fatal vehicle collision in January at Highway 20 and Tibbles Lane, not far from the future Samcor Fuels & More, was the latest evidence that safety improvements are needed along the busy state road.
"As we all know, the section of (highway) around Campbell Lake contains multiple points where cars must cross traffic going at high levels of speed. This creates a big risk of serious accidents," Wooten wrote. "I am in full support of a divided highway and more roundabouts to allow for safe changes of direction. Specifically, I and the Samish Indian Nation have pursued construction of a three-legged roundabout at the intersection of (the highway) and Campbell Lake Road."
The Department of Transportation estimates construction of that roundabout could begin in 2022.