An injured nearly all-white bald eagle was treated recently at Wolf Hollow Wildlife Rehabilitation Center on San Juan Island.
While the center is accustomed to seeing injured bald eagles — many of which are transported to its care from Skagit County — the arrival of the light-colored bird was a surprise.
"In our 36 years of operation, we had never seen one with such pale cream/brown body and wing feathers," Wolf Hollow Executive Director Chanda Stone wrote in the organization's email newsletter.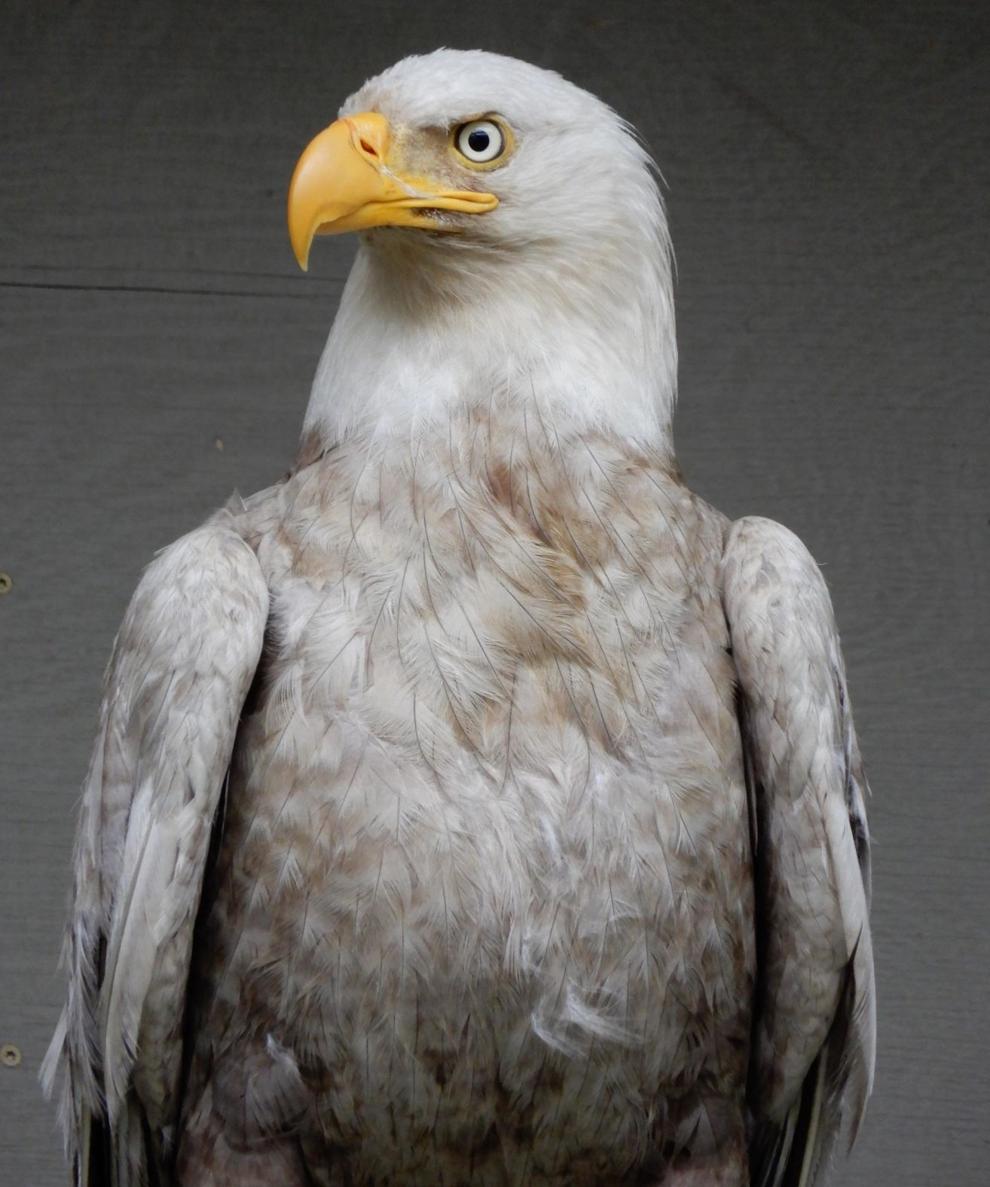 Up close, the eagle's feathers appear to go from pristine white to mottled brown.
This unusual light coloring is caused by a genetic mutation that affects pigmentation of the feathers. Birds with white patches or coloring that appears faded are called leucistic.
Two years ago, a leucistic bald eagle was seen and photographed in the Bay View area. Since then, at least one leucistic eagle has since been repeatedly documented in the area, including in the Samish Flats.
The eagle recently treated at Wolf Hollow was found not far from there, sitting in a field with an injured wing.
Wolf Hollow Education Coordinator Shona Aitken said an animal transport volunteer who lives in the area told wildlife center staff the bird has been observed by residents for some time.
After a bath to remove an unidentified oily substance from the eagle's underside and six days to recover from its minor wing injury, the bird was released back into northwest Skagit County.
"I'm sure lots of people were glad to see this distinctive bird back in its home area again," Stone wrote.