Snohomish County's Adopt-a-Road program resumes 
Due to the COVID-19 pandemic, Snohomish County Public Works was faced with putting its Adopt-a-Road program on hold in 2020. After a hiatus of more than one year, the program is back and ready for new groups to join. New and currently registered groups can also contact Public Works to schedule their next clean up.
Camano Island sealcoating scheduled
The following Camano Island roads are scheduled for seal coating through July 23: Moor Road, Rowe Road, Kodiak Road, Forest Way, Gough Road, Moana Drive, South Camano Drive, Dallman Road, Sunny Shore Drive and Wilkes Gary Heights.
Stanwood Camano News open in new location
The Stanwood Camano News is now operating out of our new office space at 7208 267th St. NW, Suite A-100, near the Stanwood Camano YMCA and Copper House Coffee, across the street from Bartell Drugs.
The office is open 9 a.m. to 1 p.m. Monday through Friday. For general inquiries, the newspaper can still be reached at 360-629-2155, newsroom@scnews.com or via mail sent to Stanwood Camano News, P.O. Box 999, Stanwood, 98292.
WSDOT opens new Good To Go! ahead of schedule
The state Department of Transportation launched the new Good To Go! system designed for people who carpool in the I-405 express toll lanes or the Highway 167 HOT lanes. It works on every toll road in Washington. The upgrades include a redesigned MyGoodToGo.com that incorporates features requested by customers during the past 10 years. Information: wsdot.wa.gov/goodtogo/system-improvements/upgrade.htm
IRS issues refunds for overpayment of tax on unemployment
On July 13, the Internal Revenue Service began issuing another round of refunds to nearly 4 million taxpayers who overpaid their taxes on unemployment compensation received last year.
The American Rescue Plan Act of 2021, which became law in March, excluded up to $10,200 in 2020 unemployment compensation from taxable income calculations. The exclusion applied to individuals and married couples whose modified adjusted gross income was less than $150,000. Information: irs.gov
Volunteers needed to prioritize investments in Washington's outdoors
The state Recreation and Conservation Office is recruiting 45 volunteers to fill positions on advisory committees that help determine how the state invests in the outdoors.
The 18 committees evaluate grant proposals for parks, trails, boating amenities, firearm and archery ranges, and other outdoor recreation facilities. They also evaluate proposals to conserve wildlife habitat and working farms and forests.
Washington's economy added 24,100 jobs in June and the state's preliminary seasonally adjusted monthly unemployment rate remained at 5.2% percent from May to June, according to the state Employment Security Department.
Dairy workers eligible for overtime
Dairy workers in the state can earn overtime pay under a new state law that takes effect July 25. All other agricultural workers will be eligible beginning Jan. 1.
Agricultural workers have long been exempt from the state's Minimum Wage Act overtime requirement, but a group of dairy workers challenged that in a case decided by the state Supreme Court in 2020.
The court ruled there was no reasonable grounds for the dairy workers who brought the lawsuit to be exempt from overtime. The court said the workers had a constitutional right to protection for health and safety in a dangerous industry.
Pets
Toby is a bit unsure of new people at first, but turns into a big, affectionate goofball once he gets comfortable in his surroundings. This young fellow loves to play outside but since his coat is pale, he will need sun protection to prevent sunburn.
Appointments: 360-629-7055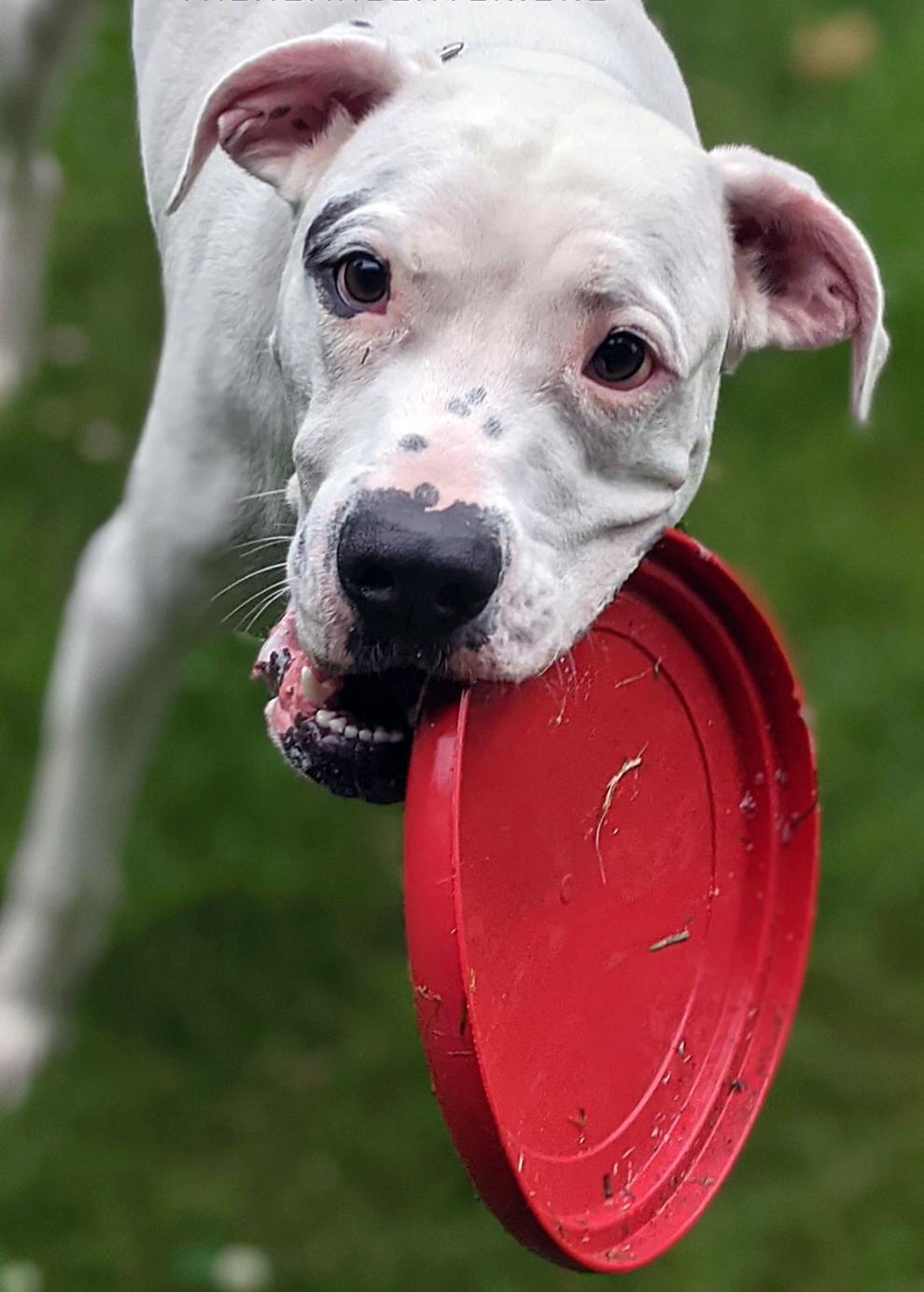 People
Emmersonanne Bash, Skylar Byrum, Madison Fay, Sigrid Hedeen, Trevor Huff, Trenton Morsk, Alan Moss, Myranda Schlosser and Michael Weir, all of Stanwood, were named to the 2021 spring quarter Dean's List at Eastern Washington University.
Kailee Hood of Stanwood has earned a place on the Spokane Falls Community College honor roll for spring quarter 2021. 
Meetings
Island County commissioners
North County Regional Fire Authority Board of Commissioners
The North County Regional Fire Authority Board of Commissioners meets at 4 p.m. on Wednesday, July 28, at Station 99, 8117 267th St. NW, Stanwood. Information: 360-629-2184 
Camano Town Hall has been canceled due to unforeseen circumstances. It had been planned for Thursday, July 22.
The City Council meets online at 7 p.m. Thursday, July 22, on Zoom. Information: stanwoodwa.org
Camano Island Fire & Rescue Board of Commissioners
The Camano Island Fire and Rescue Board meeting scheduled for July 26 has been canceled. 
School Board Candidate Webinar
Island County Planning Commission
Stanwood-Camano School Board
The Stanwood-Camano School Board meets at 1 p.m. Tuesday, Aug. 3, with in-person attendance following current COVID safety protocols at the Administration office, 26920 Pioneer Highway, Stanwood, and on Zoom. Information: stanwood.wednet.edu