The coronavirus hit nursing homes especially hard, prompting expensive countermeasures for an already struggling industry.
Now, long term care facilities across Washington say they're taking another blow, this time by state officials cutting off most federal dollars Congress allocated to help protect residents against COVID-19.
Since March, nursing homes in Stanwood, Burlington and Mount Vernon have experienced outbreaks. There have been 730 COVID-19 cases and 96 deaths associated with long-term care facilities in Snohomish County as of Aug. 8, according to data from the county Health District. 
In mid-March, Congress approved emergency COVID-19 funds, including additional money for state Medicaid programs. For the state's nursing homes, that meant an extra $29 per day for each Medicaid resident, money that those in the industry say was a lifeline.
"It helped cover the PPE expense, the extra overtime, paying people when they're home sick," said Terry Robertson, CEO of Josephine Caring Community in Stanwood.
Then in July, some in the industry were shocked to learn the state began diverting the emergency federal funds meant to help nursing homes fight COVID-19.
Robertson said he learned of that change in a simple notice from the state that included little explanation.
"It's just really frustrating," he said. "We're on the front lines of this pandemic."
The state acknowledges it still receives the federal money but has reduced the amount it forwards to nursing homes as part of a "tightening across the state budget," said Hayden Mackley, spokesperson for the Office of Financial Management (OFM), the state's budget office.
On Aug. 14, two associations representing senior care facilities — the Washington Health Care Association and LeadingAge WA — sent a letter to Gov. Jay Inslee and other state officials raising their concerns.
"Through this funding cut, the state has already placed residents and their caregivers and nurses at risk," the letter states. "As we move into the fall, facing a second COVID surge, combined with cold and flu season, the risk to residents and their caregivers and nurses will increase."
Already struggling
COVID-19 has added new financial strain to the state's nursing homes.
As 2020 began, many skilled nursing facilities were already struggling to stay afloat due to low Medicaid reimbursement rates. The state estimated the shortfall between the cost of care and Medicaid reimbursements was $116 million in 2018.
Nationally, the state has the lowest operating margin for skilled nursing homes, and the highest disparity between Medicaid reimbursement and cost of care, according to an industry analysis.
Twenty skilled nursing facilities in the state closed their doors from 2017 to 2020, and low Medicaid rates played a key role in all the closures, according to data from the Washington Health Care Association. 
Four more had announced closures this year even before the pandemic began, according to the association.
Then on March 8, Josephine was the first long term care facility in Snohomish County to record a case, eventually confirming 34 infections and six deaths.
Exactly one month later, Josephine had its last positive test and has remained virus-free since. Other nursing homes in the state were hit harder and for longer. Josephine's lockdown — which is still in place — has been working, Robertson said. 
But providing care during a lockdown costs more money.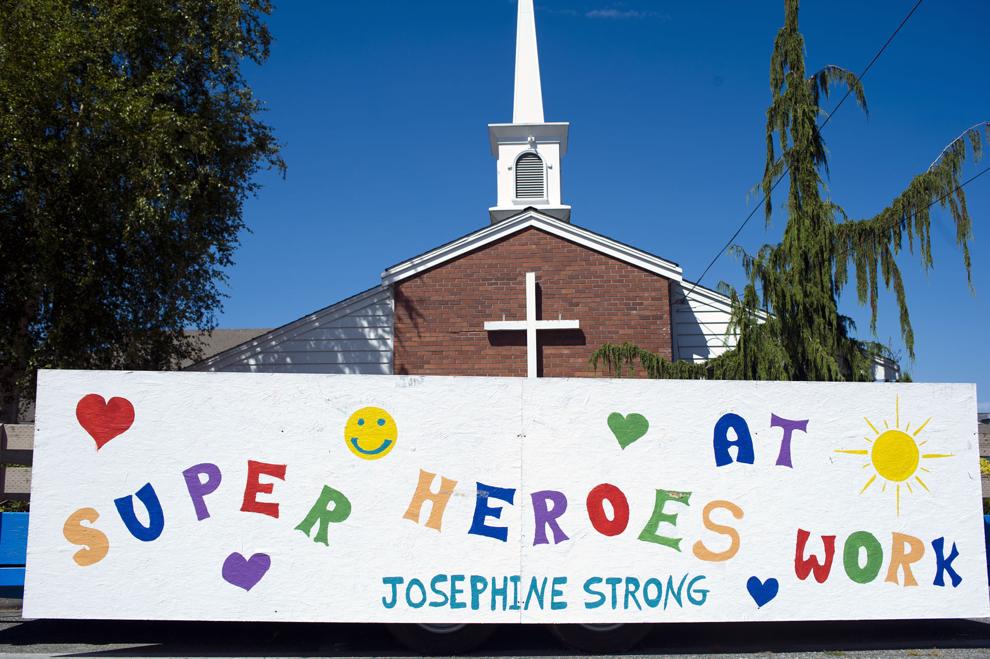 Emergency funds
In March, the federal government announced a 6.2% increase in federal medical assistance percentage (FMAP) for state Medicaid programs during the COVID-19 public health emergency, said Chris Wright, spokesperson for the state Department of Social and Health Services (DSHS), which manages Medicaid funding.
He said the additional funds included about $42 million for nursing facilities, which amounted to the extra $29 per Medicaid patient per day for six months, retroactive to January.
Robin Dale, CEO of the Washington Health Care Association, said nursing homes began receiving the extra funds for Medicaid residents in March. 
"That $29 was sorely needed to cover the costs of COVID-19, with providers still taking a loss on Medicaid residents," he said.
According to data included in the industry's Aug. 14 letter, the extra $29 a day covered about half the cost needed to fight the virus in nursing homes. The letter said facilities are spending about $50 more per patient per day on COVID-19 specific costs including PPE and staffing.
Though the original federal funding to help with COVID-19 costs ended in June, Wright said the state was expected to receive an additional $23 million for nursing homes for July through September. 
Still, the state lowered the amount of extra Medicaid funding to $13 per patient per day in July and $5 per patient per day in August, and used federal relief funds from the CARES Act to pay for the added reimbursement.
"It should be noted that the FMAP funding still continues to flow from the federal government into the state's general fund," the Aug. 14 letter states.
The state has redirected the additional FMAP funding to help pay for a long-planned increase in the base daily rate the state reimburses nursing homes for Medicaid residents, said Mackley, the spokesperson at OFM.
That small increase took effect July 1.
"Because of this base daily rate increase, the dollar amount spent on COVID was reduced in an attempt to be fiscally responsible, as well as maintain approximately the same level of funding as was provided in the first half of 2020," Mackley wrote in an emailed statement. "While the federal funds are still going to nursing homes, and coronavirus relief funds are being used for that, there's belt tightening across the state budget, and any money saved helps prevent future cuts in funding."
Dale said the bottom line is that at least three-quarters of nursing homes in the state are now getting less Medicaid money than in June.
"That makes no sense," he said. 
Dale said nursing homes were counting on receiving the increased base daily rate — called a rebase — in addition to all the extra federal money.
"The rebase was only to try to help catch up with the cost of care, and that was all decided pre-COVID," he said. "COVID comes along, and obviously and clearly we need additional funding to combat COVID, and they gave it to us for a while and then they took it away. What was $29 is now $5. It's very clear that if they wanted to provide relief for COVID, they would."
Dale said he is in the dark as to why the state made this decision.
Officials with DSHS, OFM and the Governor's Office did not explain to the Skagit Valley Herald the reasons behind the change other than to prepare for budget tightening. Wright, with DSHS, only said that the change was authorized by the Legislature and OFM.
"The frustrating thing to me is I've never gotten an explanation from anyone about why they're doing this, why they reached this decision, did they take account the impact on nursing home residents," Dale said. "That's the thing that drives me the most crazy."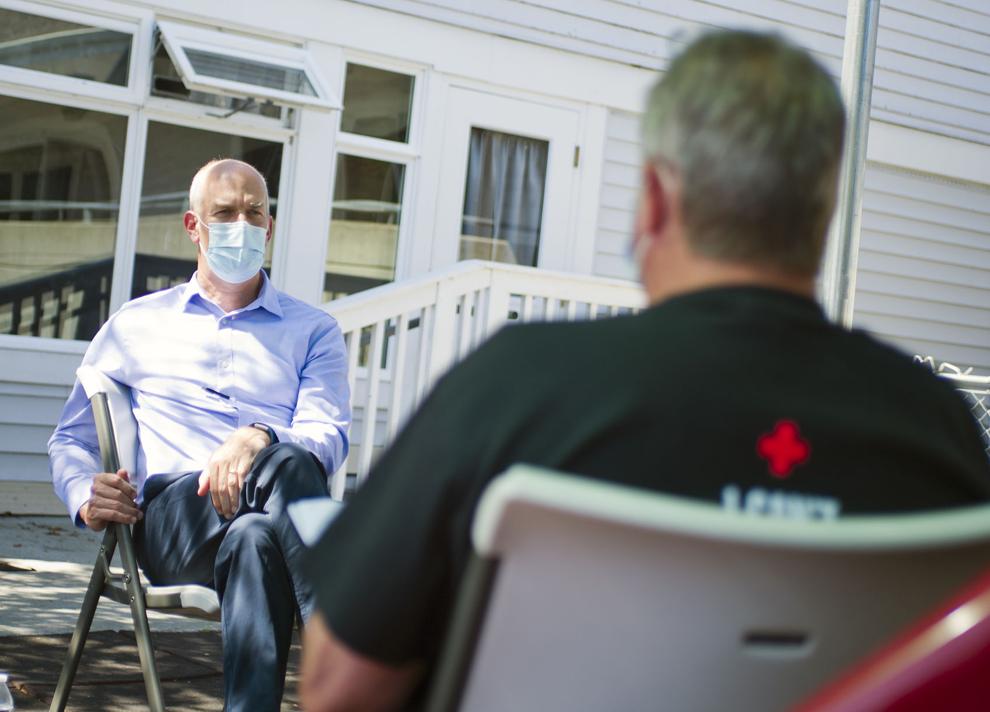 Fighting for support
Robertson, CEO of Josephine Caring Community, said the struggle to get state leadership to support more Medicaid funds for nursing homes started long before the pandemic. Medicaid clients make up 70% of the nursing home, the state's fifth-largest facility.
"And then to have our leadership take this federal money meant for us, it's really disheartening," he said. "I hope someone in leadership appreciates the care and love that nursing home caregivers provide. I wish they could open up their hearts and see that. I understand nursing homes are expensive, but let's work together on the solution and not cutting off funding until everything closes."
Robertson met with U.S. Rep. Rick Larsen, D-Everett, earlier this month at Josephine Caring Community to discuss how a Payment Protection Program loan, a forgivable loan from the federal government, helped pay staff.
The conversation also included concerns over Medicaid funding.
Larsen said Medicaid reimbursements "are an ongoing conversation in Olympia" and that he supported legislation to boost federal Medicaid funding to support nursing homes and care for seniors.
Robertson asked Larsen to ensure that the next federal stimulus package keeps states from redirecting money meant for nursing homes.
"The state is still getting the federal money but we're not," Robertson said. "It's a stolen mandate. Congress mandated these federal funds go to the Medicaid provider."
Robertson said the situation is unlike anything he has experienced in his nearly 40 years working in the industry.
"It's just really frustrating. We're on the front line of this pandemic. My staff is having to wear this hot and uncomfortable PPE and they have to cope each day with this thought of maybe bringing the virus back to their family in the back of their minds," Robertson said. "Inslee had federal money, and he chose to divert that amount of money from Washington state nursing homes. It's a real slap in the face."
Other local nursing home administrators are also frustrated.
The emergency COVID-19 funds should have gone to seniors and health care workers, not to fill a budget hole, said Serge Newberry, chief operations officer for Five Oaks Healthcare, which owns Mira Vista Care Center in Mount Vernon and three other care facilities in the state.
At Soundview Rehabilitation, formerly Fidalgo Care Center, in Anacortes, administrator Dean Myers said the worry is that as nursing homes struggle to keep up, more will close their doors.
"The big concern for everyone is they want to protect staff and residents, but in order to do that our costs have exponentially increased, between testing, PPE, and doing all that with less patients to take care of," he said. "With cuts in funding, it becomes an untenable situation."
Dale said he "fully expects" several more nursing homes closures in the state this year.
"I anticipate that we will lose another 500 beds this year minimum," he said.
With a rapidly aging population, more capacity will be needed, not less, he said.
DSHS estimates that by 2040, the number of those over the age of 65 will reach 1.8 million and represent one-fifth of the population. Without available beds in long term care facilities, patients will likely stay in hospitals.
At Josephine in Stanwood, Robertson said the increased costs and reduced Medicaid money puts the facility on a risky path that could eventually lead to closing if nothing changes for the better. He said the facility has been weathering the financial storm largely because it owns its facility and doesn't have a mortgage. But it hasn't been smooth sailing.
"If we didn't have that stimulus and had to dip into our rainy day fund we'd be having serious talks with the board about the next steps, the future of Josephine," said Robertson, referring to receiving PPP loans and separate CARES Act funding. "But since we did get that federal money, we're open. We still had to dip into reserves though."