Miss Vicky, a 1931 Model A Ford Victoria, recently returned home to Camano Island, victorious and perhaps a bit disheveled from the 10,000-mile Peking to Paris Rally. The drivers flew home in July, but Miss Vicky took her time, cruising by ship through the Panama Canal.
Her owner, Lee Harman of Camano Island and his buddy Bill Ward of Olympia and Arizona, checked this punishing cross-continent trip off their bucket list. They call themselves the "Co-conspirators." They've been great friends for 40 years as owners of British cars. They are both competent drivers and fixers.
They had two goals: to finish under their own power and arrive in Paris still friends.
All they had to do was drive 10,000 miles cross country, find their way with obscure directions, outwit disaster and persevere harrowing ordeals.
After 36 trying days — every day a challenge — the Co-conspirators are still friends.
And Miss Vicky? She could use a new axle, but she did it.
Of 120 entrants that started the Peking to Paris Endurance Rally in Beijing, China, 103 made it to Paris. Of those, Miss Vicky was one of only 21 vintage vehicles that made the entire trip under their own power. That means she was never disabled, towed or given a lift on a flatbed truck.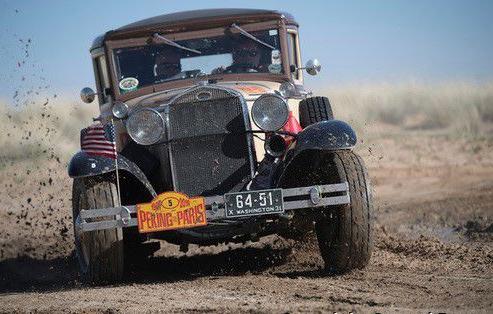 Harman said they owed Miss Vicky's success to the CIA — Camano Island A's, a group of car guys who love to work on vintage cars and especially to Rick Gilmour, a professional mechanic and machinist and Mark Norgard, who gave Miss Vicky 54 modifications, such as an auxiliary fuel tank, bush plates under the carriage and structural improvements.
"Every piece was looked at by Rick Gilmour, and all the guys at the CIA were behind the effort and cheering us on," Harman said.
The CIA gathered to bid Miss Vicky adieu March 27 on Camano Island, then she was shipped to Beijing, China. Harman and Ward joined her May 30 for the grandfather of all endurance rallies across Eurasia.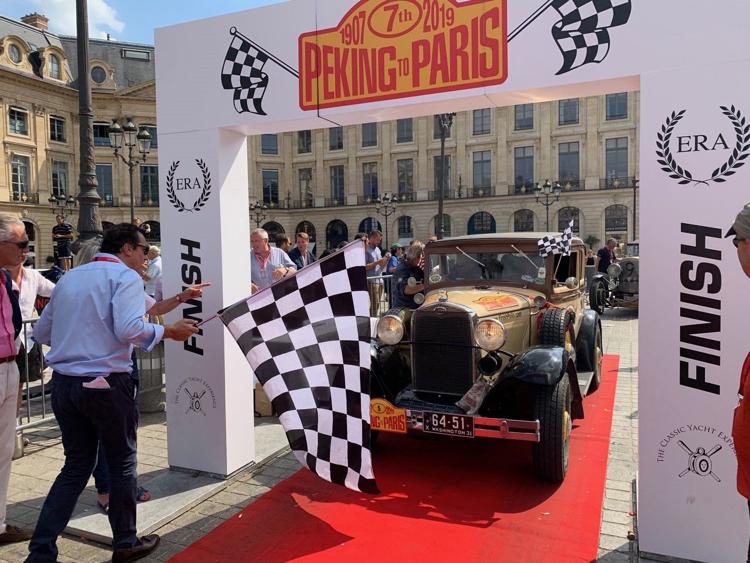 The rally started at the Great Wall of China with performances of dancers and Chinese Dragons dancing to traditional music. Drivers from around the world showed off many types of vintage vehicles. Harman and Ward befriended vintage car enthusists from around the world as they drove the course and helped each other along.
The P2P rally route followed the original 1907 rally's route through China, Mongolia, Russia, Kazakhstan, Finland, Estonia, Latvia, Poland, Germany, Belgium and France.
The rally ran 36 days, from June 2 to July 7. Participants pushed 350-400 kilometers per day. Drivers got three "rest days." The cars got to rest, but drivers spent those days fixing cars.
They stayed each night in designated four-star plus hotels and camped under desert stars — with lots of good food and cultural entertainment, all arranged by P2P organizers.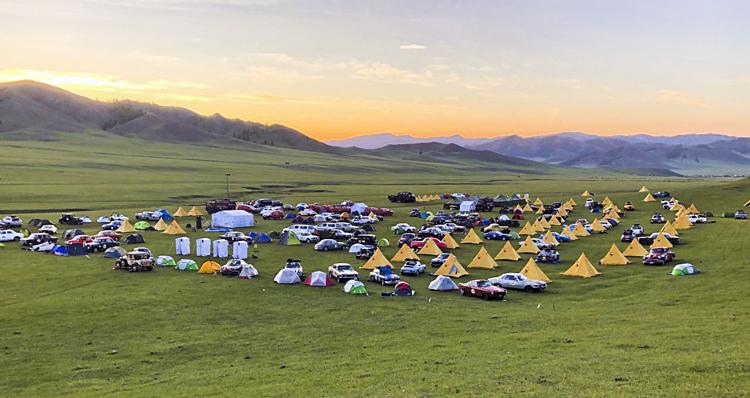 There were no road signs. They were driving on fire trails, dirt roads, ruts through wide-open expanses. Maps of this outback would only offer a bird's-eye view and be useless for navigating, Harman said.
Instead they travelled by written directions in the "Tulip Book," augmented by correction pages made by the rally's 48-hour advance team that scouted ahead. The book tells drivers to turn after a number of kilometers or at a landmark. It was easy to get lost, and some drivers did.
 "You can't take your eye off the road," Harman said.
Each day, they woke up around 5 a.m. to break camp and left by 8 a.m. to drive all day long on tough terrain. The roads were mostly unpaved ruts going through the deserts, rolling hills and mountain passes. A wooden bridge in Siberia was hazardous, with many loose and missing boards.
Ward said each day they'd look over the course and note whatever dirt was scheduled. They had to navigate long stretches of potholes and big ruts with many levels of abuse.
"We broke the car several times, but we managed to repair it. We made it through by the skin of our teeth. We could have been stuck by the side of the road for the rally at several points," Ward said.
They came across herds of goats crossing the roads in the mountains of Mongolia. Miss Vicky made it over the steep road over an 8,250-foot pass, while some other cars had to be pulled up.
"Every time we came to an inhabited place, the whole town would turn out to look at the cars," Harman said.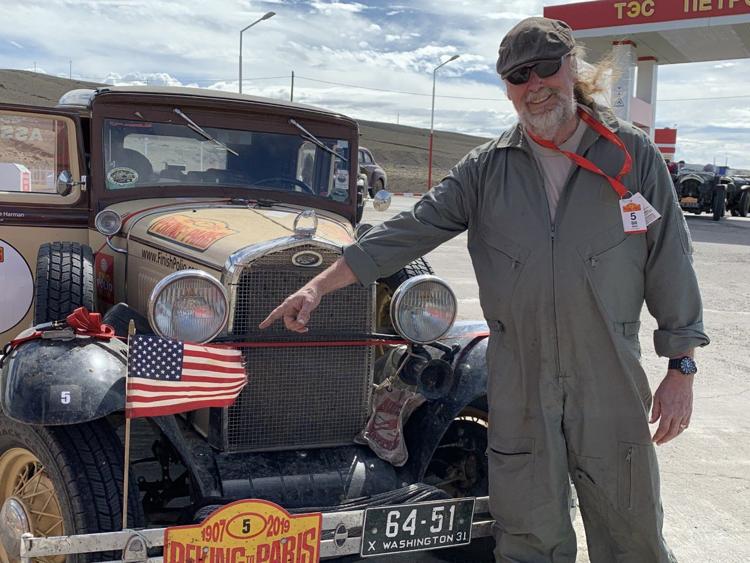 Though Harman and Ward were first time rookies, they were skilled at keeping the car on the road through varied terrain and weather. This took expert mechanical, endurance, driving skills and solid friendship.
"It was very arduous, no doubt about it," Harman said.
"Lee and I are both different people; they say opposites attract," Ward said. "We respected each other's opinion for any problem that might arise."
During those long hours driving across the continent, they defined four types of rallyists, Harman said.
1. Larksters: Those who did it as a lark. They weren't good drivers or mechanics, but had shiny, new tools they didn't know how to use.
2. Rookie Novices: They were on their first rally ever, like Harman and Ward.
3. Rallyists: Drivers who had been on other rallies all over the world.
4. Rally Lifers: These wealthy enthusiasts have made rallies their lifestyle, participating in two or three per year.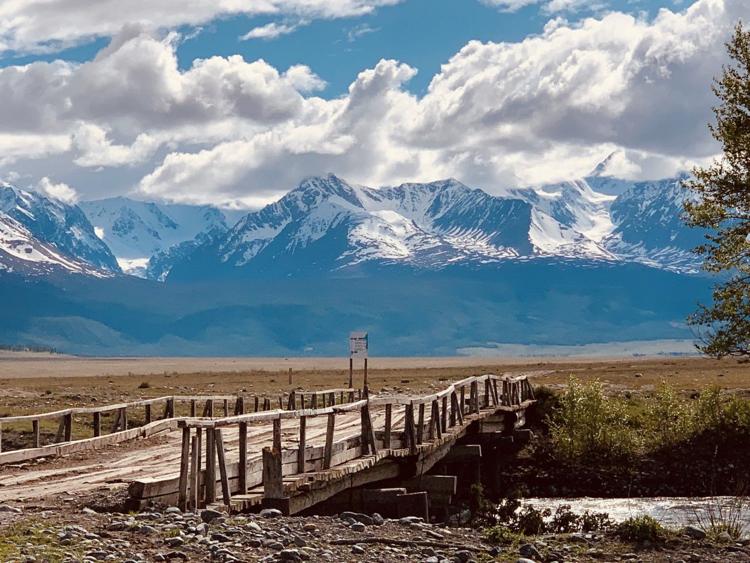 The Co-conspirators guided Miss Vicky through torrential rain, high wind, gravel, grit, mud, dust, sand traps, potholes, boulders and gullies. They searched for shallow places to ford rivers. One unfortunate car chose a crossing that turned out to be 3 feet deep. The river came up to its doorsills "and the Alfa Romeo became the Aqua Romeo," Harman said.
Drivers had to make extensive repairs in the middle of nowhere all along the way. Some repairs were by the driving team, and some by the P2P mechanics crew that followed the rally along with medics.
"When we needed help from the mechanics, they appreciated the fact that we'd already gotten our hands dirty," Harman said. "When we found a downed car, we always stopped to see if they needed any help."
Two British men bought a 1941 Pontiac prepared for rally use. The car was nearly rebuilt en route.
"They were great guys, lots of fun, they never gave up," Harman said. "The car constantly broke down. Crashing it didn't help either."
A wealthy Porsche driver was racing other cars. Blinded by dust, he crashed and rolled it in a gully. He came back two weeks later with a new car and his arm in a cast.
The Co-conspirators survived two serious incidents that could have been the end of the road: a broken fuel line and fatigue.
The broken line spewed fuel under the hood that could have exploded.
Fatigue crept over them as miles and hours sped by. At one point, Ward nudged Harman, who had fallen asleep at the wheel, drifting over the centerline.
Harman heard Ward say, 'Bear to the right, Lee, if you would.'
"I woke up and saw a truck coming at us," Harman said. He righted his course and catastrophe was averted.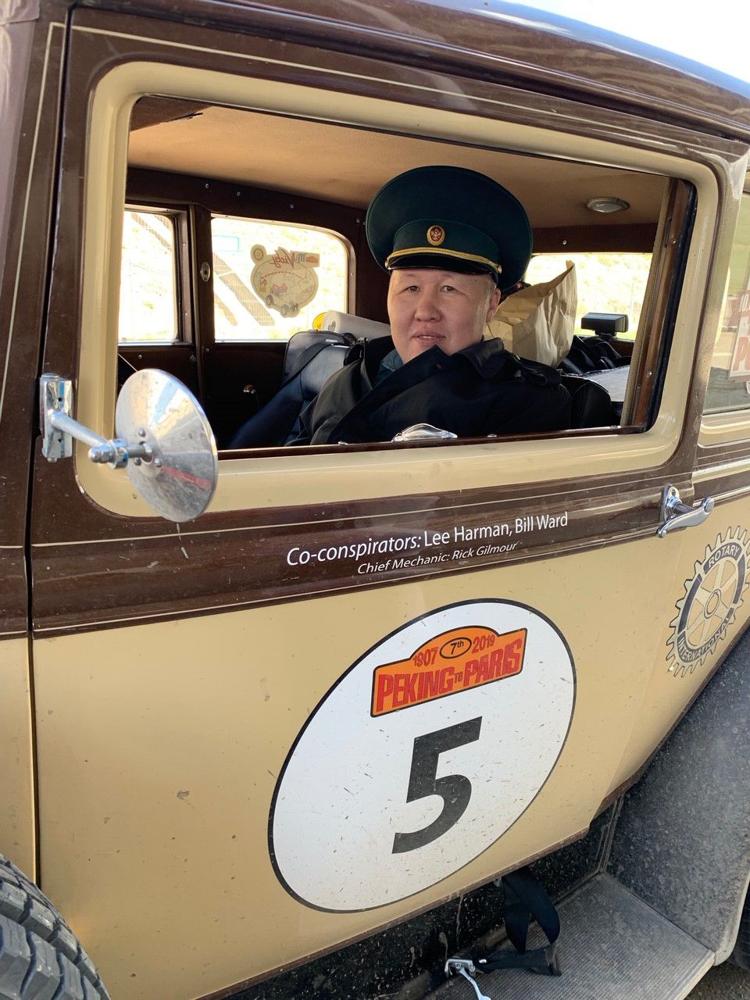 During the trip, the Co-conspirators made most of their own repairs.
They had to contend with and mend two ruptured hydraulic brake lines and a blown tire. The second time Miss Vicky was airborne, the car body separated from the wooden subframe. Mud shorted out spark plugs, causing an ignition failure.
They used silicon window caulk found in a Russian hardware store to fix a leaking head gasket.
The tailpipe broke and fell off after hitting a boulder. Ward lost his car keys while tying up the tailpipe.
A broken axle got a "bush fix," so they had to take off the wheel and tighten the axle every day before setting out. 
When a water pump failed, they kept putting water in until Paris, where the roads were gridlocked. Then they got stuck without water and had to replace the pump.
Ward lost his phone in Kazakhstan, and Harman's cellphone was pickpocketed on his last day in Paris.
Harman said that it was one of life's lessons that "people are friendly the world over, even Russian border guards."
"No matter what was going on, people would come by and see if we needed help," Ward said. "Every place we went, people were friendly, interested and helpful."
Both were struck by the stark beauty of Mongolia.
"It's Montana 150 years ago. It was just free, no borders, no fencing for anybody's property, everyone's animals ran free," Harman said.
In the end, Miss Vicky carried the Co-conspirators across the P2P finish line. The Co-conspirators met their goals to complete the race under their own power and remain buddies.
"Little Miss Vicky, as long as we drove within her parameters, she worked out just fine," Harman said.
Back home, the Co-conspiritors met for breakfast with the CIA — those Camano Island A's who are bonded by "a love of cars and grease."
Harman and Ward regaled the CIA with tales of vintage cars braving the elements, goats and other hazards.
During the trip, Harman would check in with the CIA.
"I'd call them at breakfast time. They were all there. I'd let them know what we were up to," Harman said.
When Miss Vicky broke an axle, they called Rick Gilmour at 2 a.m. for a consultation. Gilmour was the tie-breaker on which method to use, and it worked for more than 4,000 miles — then broke last week on a trip from Camano to Stanwood.
"The CIA was instrumental in us getting through this," Harman said. "They're great guys from all walks of life, all strata, all bonded by a love of old cars and making them go."
Now, the pair is considering their next chapter.
"We've shared experiences that are somewhat unique and that tends to draw people together. I have no doubt we'll have more adventures," Ward said.
 "I think we're both sniffing the bait of another rally somewhere," Harman said.