Stanwood and Camano Island area voters will see numerous candidates on their ballots, including for school board, city council and county-level positions.
This week, the Stanwood Camano News starts five week's of local election previews with Snohomish County Superior Court races. We asked candidates three questions, hoping to give readers an apples-to-apples comparison.
Ballots will be mailed in mid-October. Election Day is Nov. 5. 
SNOHOMISH COUNTY SUPERIOR COURT
Of the five candidates in the races for three seats in Snohomish County Superior Court, five responded to the questionnaire and those responses, at least in part, are included here. Current judges who were appointed to complete a partial term are required to stand for election to retain the seat at the next General Election and again in 2020.  
SUPERIOR COURT, Position 7
Edirin Okoloko, the incumbent judge, was appointed in September 2018 to replace retiring Judge George Bowden and seeks election to this nonpartisan court position. Anna Alexander, a private practice lawyer with varied judge pro tem experience, also seeks election to the post.
Anna Alexander
Why running: "I had a humble beginning as a first-generation immigrant whose family escaped the Soviet Union. I paid own way through college and, at 19, was the youngest woman admitted to UW Law School. I live in Edmonds with my husband, Rico Tessandore, our two school-age kids, and a stubborn Boston terrier dog.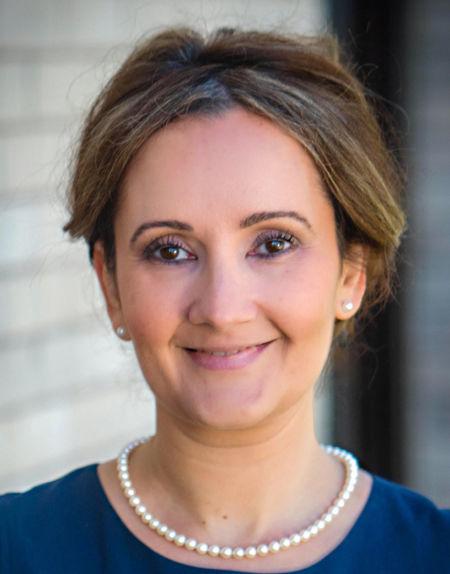 "I have practiced law in the Snohomish County legal community for nearly two decades, building a reputation as a passionate, formidable advocate, earning the respect of colleagues and the bench. It takes courage and determination to run for office and challenge the status quo. I don't make this decision lightly, but I make this decision confidently. "Our court needs a voice with both public and private practice experience. I am the most experienced and qualified candidate in this race. I will make an independent, fair and thoughtful jurist. 
Experience: "I have nearly 20 years of experience litigating cases. I have been a prosecutor, a public defender and an attorney in private practice, where for the last 12 years I have litigated civil, family law, and criminal cases in my own law office.
"A Superior Court Judge must have diverse experience in practice and be ready for the job. I have also been appointed judge pro tem in superior, juvenile, district and municipal courts in Snohomish County. I am well respected in my community and was elected president of Washington Women Lawyers, Snohomish County Chapter.
"This is a time when all of us must stand together in defending our right to a fair and independent judiciary — a right vital to our democracy. I am fair, I work hard, and I have long fought for constitutional rights of regular people.
I will bring a needed perspective to our bench, and I will serve with integrity and humility. 
Goals: "As a judicial officer, my top three priorities will be: 1) Equal access to the judicial system for all. I believe it critical that we use all the resources available to ensure access. 2) Utilizing and implementing community courts, to include drug courts, mental health courts, veterans courts, and other community alternatives that can efficiently serve the public; and implementing alternatives in juvenile justice that are based on evidence-based scientific research of juvenile brain development. 3) Affordable access to civil litigation, which disproportionately impacts and prevents minority populations such as women and people of color seeking redress from the courts and challenging unfair or unjust actions." 
Edirin Okoloko
Why running: "I came to this country nearly 20 years ago from my native Nigeria, and I have devoted my entire legal career to serving the community that has welcomed me as an American citizen and provided a great place for my wife, Lara, and I to raise our two children.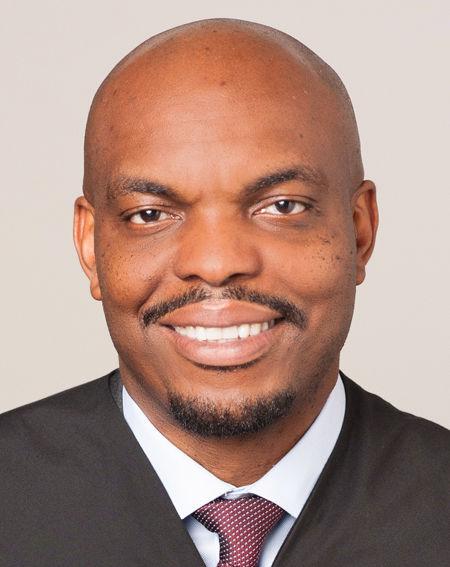 "As a Snohomish County deputy prosecutor and now as a Superior Court judge, I strive to serve my community and our justice system with diligence, integrity, and compassion in all my work. I take my role in the courtroom seriously, and I treat everyone respectfully."
Experience: "For 13 years as a prosecutor, I handled some of the most difficult charges of homicide, sexual assault, elder abuse, child abuse and other crimes against vulnerable members of our community. I executed my duties with integrity, fairness, empathy and conviction; always mindful of a prosecutor's power to affect lives in many ways. I viewed my role not as a competitor working for a win, but rather, as one piece of a system, which when operating well, works together towards justice for all who interact with it. Becoming a judge has been another way for me to serve this purpose and continue my career in public service." 
"Since being (appointed), I have presided over civil and criminal cases, as well as  a wide range of matters that come within the jurisdiction of the state's superior courts.  I believe … the diversity of race, gender, education and life experiences enriches the bench and allows the court to grasp the challenges that some litigants appearing before the court face daily. The bench should not be detached from these challenges. 
"My broad knowledge of the law and vast courtroom experiences, along with my life experiences (particularly in relation to the struggles of a society where the rule of law and civil rights are eliminated by military decrees) and my immigrant experience, makes me a valuable addition to the bench of the Snohomish County Superior Court." 
Goals: I want to assist the court in updating its services with modern technology to more effectively help people interacting with the justice system and reduce unnecessary delays in the administration of justice. I want to be part of the effort … to reduce juvenile recidivism in the criminal justice system. I hope to be a role model for young people in the communities of Snohomish County, giving them a real life example of what is possible to achieve.
SUPERIOR COURT, Position 13
Jennifer Langbehn is the current appointed judge and seeks election to the nonpartisan post to fill the remainder of a 4-year term ending December 2020.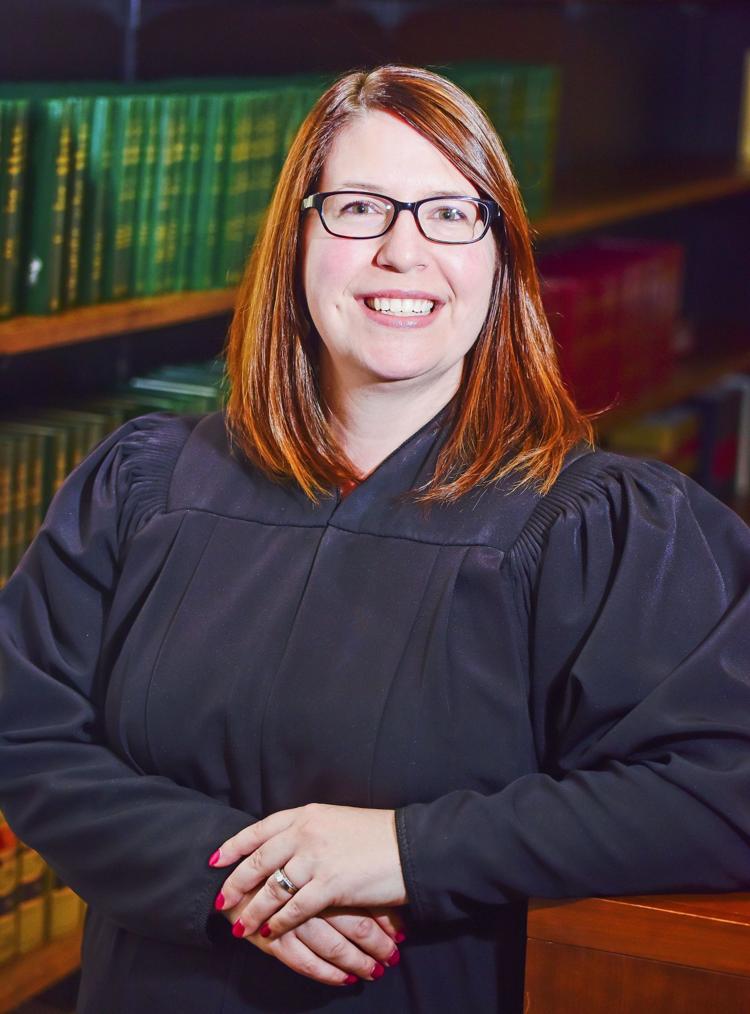 Why running: "I seek to retain my position as a Superior Court Judge because I think that I have made a valuable contribution in my year on the bench, and I want to continue serving our community.  I believe that every person who is touched by a court proceeding is entitled to a judge who works hard, who knows the law and the facts of the case, and who makes decisions based on the law and the facts, and not on personal bias, fear of outcome, or public response. I have worked very hard in my 16 months on the bench to ensure that I am the kind of judge people deserve."
Experience: "Prior to becoming a judge, I spent my legal career representing indigent parents fighting to regain custody of their children.  Every day, I saw the far-reaching impacts that a single judge can have on an entire family.  Much of our work in the Superior Court involves families, and I believe that my background gives me a unique and beneficial perspective." 
Goals: "During my career as an attorney, I saw firsthand how scared and alone my clients felt when they had to go to court. They worried that they wouldn't be heard, or that what they had to say didn't matter. I want every person who comes before me to feel that they are treated with respect, and to know that I have considered all the evidence presented to me before making a decision."
SUPERIOR COURT, Position 14
For this nonpartisan seat, Paul Thompson is the incumbent, appointed when Judge Ellen Fair retired late last year. Cassandra Lopez-Shaw also seeks election to the post.
Cassandra Lopez-Shaw
Why running: Like you, I want to see positive changes occur within Snohomish County, most especially to have judges who place public safety as the top priority for the legal system. 
As the only candidate with the extensive and diverse legal experience we need from our judges, I will ensure that access to justice is a reality.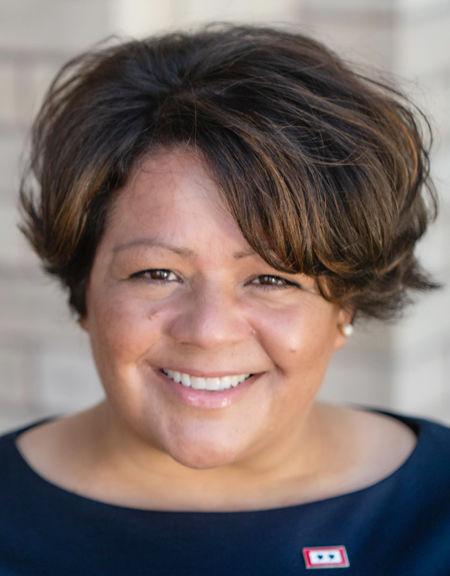 Experience: In addition to my nearly 16 years of experience as an attorney, I also believe my life experience is very important. While my husband served as a Marine in Iraq, I was proud to be a working mom raising two kids while earning my college and law degrees.  
I have tried serious felony cases in 13 counties throughout Washington state. I have challenged my legal skills by going before different judges and prosecutors. I have represented clients in criminal, civil and family law cases.  These experiences give me a broad view of how to best serve the Snohomish County community on the bench. My discipline, work ethic and commitment to the law are qualities that we need from our judges.  
Goals: My main goals are to serve the bench with duty and honor and, above all, make every neighborhood in our community safe. As a judge, I will work side by side with public safety officers to address the many challenges faced in our courts. 
Paul Thompson
Why running: "When appointed last year, I sought this position because I believe I bring an important perspective to the bench. For almost 14 years, as a public defender, I represented clients facing adversity that at times can feel insurmountable to them, and the courts do not always feel fair. Decisions made in the courtroom can have far-reaching effects on people's lives. I strive to always actively listen and recognize the diverse circumstances that each individual brings to the cases before me."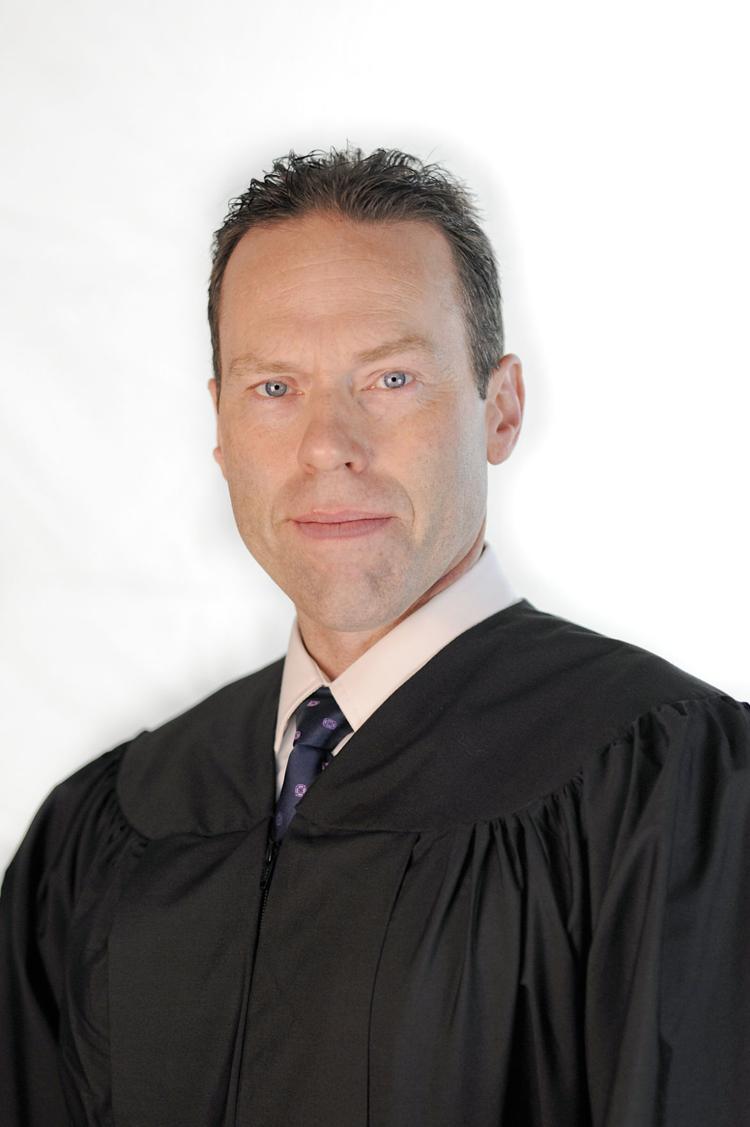 Experience: Before joining the judiciary, I was a career trial attorney and public defender for almost 14 years – first in Chelan County and then in Snohomish County. I represented individual clients, helping them navigate a legal process that can seem confusing and frightening. Many people in court today are unrepresented by an attorney. My past experience helps me understand the difficulties this can present. As a public defender, I was often a voice for those struggling with poverty, substance abuse, mental health and homelessness. On a daily basis, I combated the stigma attached to these problems by society and advocated for others to see my clients through a lens of humanity. Many of my clients struggled with issues that prevented them from appropriately engaging with the justice system and society as a whole. I believe all of these experiences are an asset to me and to our Snohomish County bench which is made up of 15 judges with very diverse legal and life experiences.
Goals: "The courts need to be more accessible to the public. I believe that all courts in Washington should move to electronic filing of documents, and the Snohomish County Superior Court isn't there yet. This system will allow for quicker and more efficient access to the courts and important documents, and not require needless trips to a courthouse.   I also would like to see a more efficient way for individuals to schedule court hearings, check on the status of cases, and access important court services."