Two silt-edged islands connected by a bridge in the southern Skagit River delta may within a few years see the majority of the dikes that have long shielded them from the river and nearby Skagit Bay removed.
The state Department of Fish & Wildlife announced last week that it plans to allow water onto this 270-acre property known as the Island Unit of the Skagit Wildlife Area.
It's a plan that will create more habitat for threatened Puget Sound chinook salmon and in turn benefit endangered Southern Resident orca whales that eat chinook, benefit other wildlife and potentially increase recreation opportunities.
Those benefits, though, come at a cost, particularly for waterfowl hunters. Since the 1950s Fish & Wildlife has grown crops on these islands that attract large numbers of waterfowl, and public hunting access is allowed from mid-October through January.
"On one hand we're excited about restoring habitat for chinook, but it's a very complicated issue because that site is highly valued by waterfowl hunters, so it has been a difficult conversation to have," Fish & Wildlife Nearshore Communications Manager Seth Ballhorn said.
According to the Skagit Wildlife Area Waterfowl Hunting Guide, 140 acres of the Island Unit are planted each year with barley, corn, fava beans and millet.
If funding is secured to remove dikes and tide gates from the islands, that waterfowl habitat — and the kind of boat-in hunting it has supported for decades — will be lost.
"A lot of what I'm hearing is that it's just extremely frustrating that salmon pretty much takes priority over everything else," Washington Waterfowl Association Vice President James Ono said. "We're just seeing a total loss."
After weighing four restoration options for the site, Fish & Wildlife determined that full restoration — turning the Island Unit into estuary habitat — is the best choice.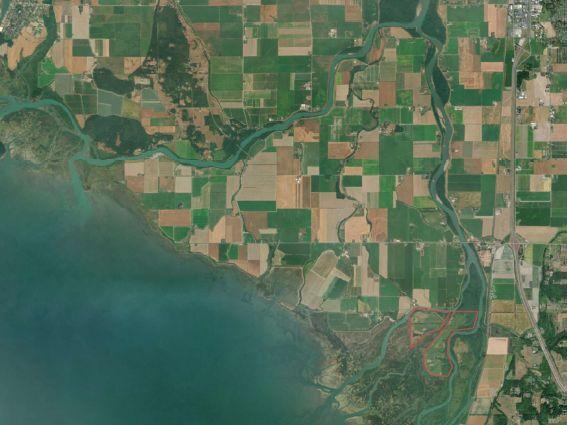 "The tide gates are aging and at risk of failure ... and it's getting really hard to find funding and repair these things," Fish & Wildlife Environmental Planner Jenny Baker said of the agency's choice. "There's needs for chinook. There's needs for orca. With climate change there's a risk of infrastructure being under more pressure. So as we look to the future, with all of those things, how do we make the best decision?"
Full restoration prioritizes Endangered Species Act-protected fish and whales over healthy populations of duck and geese.
Although under the proposed project crops will no longer be maintained, lower densities of waterfowl will still return each winter and hunting will still be allowed.
"There will still be ducks here and there will still be duck hunting," Ballhorn said.
Fish & Wildlife will now seek state and federal grant funding for project design. Removal of the dikes and tide gates is not likely to begin for several years. Until then, crop maintenance and existing hunting opportunities will continue.
A LONG TIME COMING
Restoration of the site has been considered since the 1990s.
Estuary restoration is important because that habitat, where freshwater and saltwater mix, is critical for young fish migrating out to sea. That's particularly true for young chinook, according to the Skagit Chinook Recovery Plan that was adopted in 2005.
"It's really important for them to spend some time in the estuary to rest and feed and grow before they go out into Puget Sound," Ballhorn said.
Baker said much of the region's estuary habitat was lost to development, including the diking that exists at the Island Unit. The limited space that remains affects how large chinook populations can grow.
"Projects that have been done ... chinook are using them," Baker said. "They are all providing lots of room for fish."
Still, more habitat is needed to support recovery of the species. The Island Unit project, at 270 acres, could make a dent in the 2,700-acre goal laid out in the Skagit Chinook Recovery Plan.
Planning for restoration at the Island Unit was prompted by tribal opposition to the continued repair and replacement of tide gates that play a role in blocking saltwater — and fish — from the Island Unit, according to project documents.
"Following tribal opposition to tidegate replacement, Fish and Wildlife was unable to secure permits for that work and discussions began about restoration focused instead on fish," a 2017 update to the Skagit Wildlife Area Management Plan states.
Fish & Wildlife formed an advisory group in 2019 to help with what is now called the Skagit Wildlife Area Island Unit Estuary Restoration Project. A draft assessment of four alternatives was released in November 2020, and a final analysis including selection of the preferred alternative — full restoration — was released Wednesday.
That plan has the support of the Skagit River System Cooperative, a natural resources agency that works for the Sauk-Suiattle and Swinomish tribes, according to the final assessment.
In a statement provided to the Skagit Valley Herald, Swinomish Chairman Steve Edwards confirmed the tribe's support of both the project and of Fish & Wildlife's "science-based process to evaluate the costs and benefits to numerous resources and user groups."
"While the loss of the enhanced waterfowl habitat, as well as the impact to hunting opportunities, will be felt by tribal and non-tribal hunters alike, we absolutely believe that full habitat restoration at Island Unit is the right decision," Edwards said.
OPTIONS CONSIDERED
The islands are visible from the Skagit Wildlife Area's Headwaters Unit off Wylie Road, but are accessible only by boat. They are bracketed by Steamboat and Freshwater sloughs, and Deepwater Slough snakes between them.
The management options considered included no restoration, restoring one of the islands, restoring part of each island, and full restoration.
Full restoration was selected because it offers the most benefits, including for fish and for climate change resilience, according to the final assessment. It has only one clear downside.
"For all criteria except waterfowl, we expect restoration to provide a benefit," a video on the project web page states. "Restoration is expected to be a negative impact to waterfowl hunting."

How full restoration of the site will be achieved will be determined through the design process, but the general plan is to remove all tide gates and at least 50% of the dikes on the islands. That could open enough estuary habitat to accommodate about 73,000 young chinook, according to the assessment.
According to the Skagit Chinook Recovery Plan, that's a sliver of the goal to restore enough estuary to support 1.35 million young fish.
The partial restoration alternatives would have contributed even less toward chinook recovery goals, and no restoration was problematic in terms of fish recovery as well as for financial reasons.
Over the past 30 years, at least 14 dike repairs were needed and several tide gate failures occurred, according to Fish & Wildlife documents. The agency has been unable to secure funding for continued maintenance and, according to the agency's final assessment, sea-level rise will eventually necessitate more frequent repairs.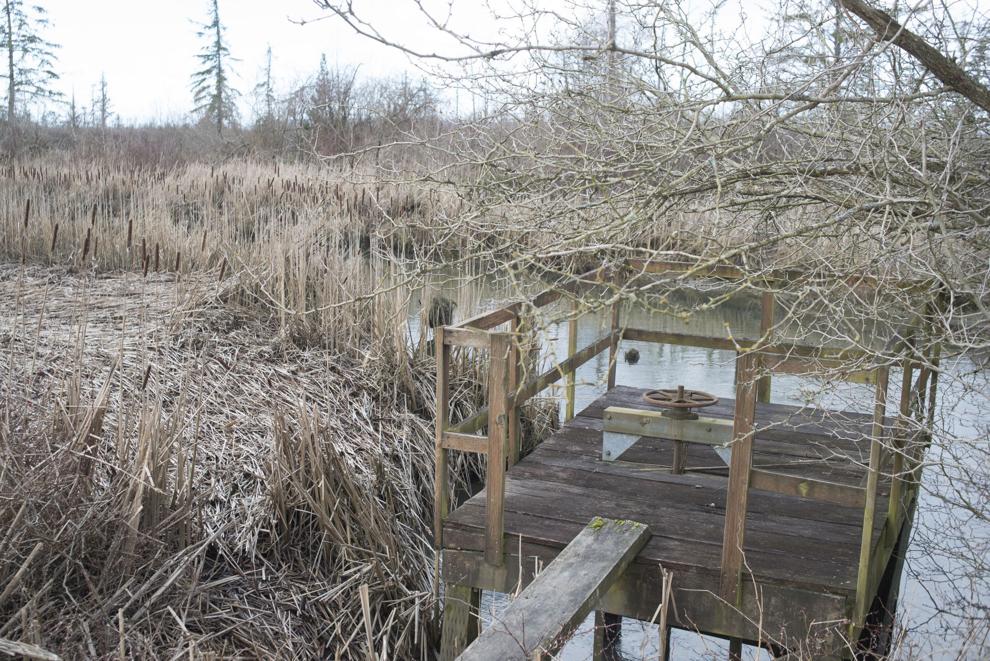 That made the cost of the no-restoration, tide gate replacement option — estimated at $6.5 million and requiring future maintenance and repair expenses — difficult to justify when a larger up-front investment could bring multiple benefits.
The early cost estimate for full restoration is about $13 million. That cost, while higher than those of the other options, is likely to be more attractive to grant programs.
"Because salmon are listed, there is funding to restore habitat for them," Ballhorn said. "The Skagit is an incredibly important system for Puget Sound and incredibly important for chinook, so this project would rank very well."
A HUNTING LOSS
Full restoration will mean a significant loss to the waterfowl hunting community.
"Generations of waterfowl hunters have used this site, so it pulls at our heartstrings," Ballhorn said. "We don't take pleasure in seeing some of our key constituents really unhappy."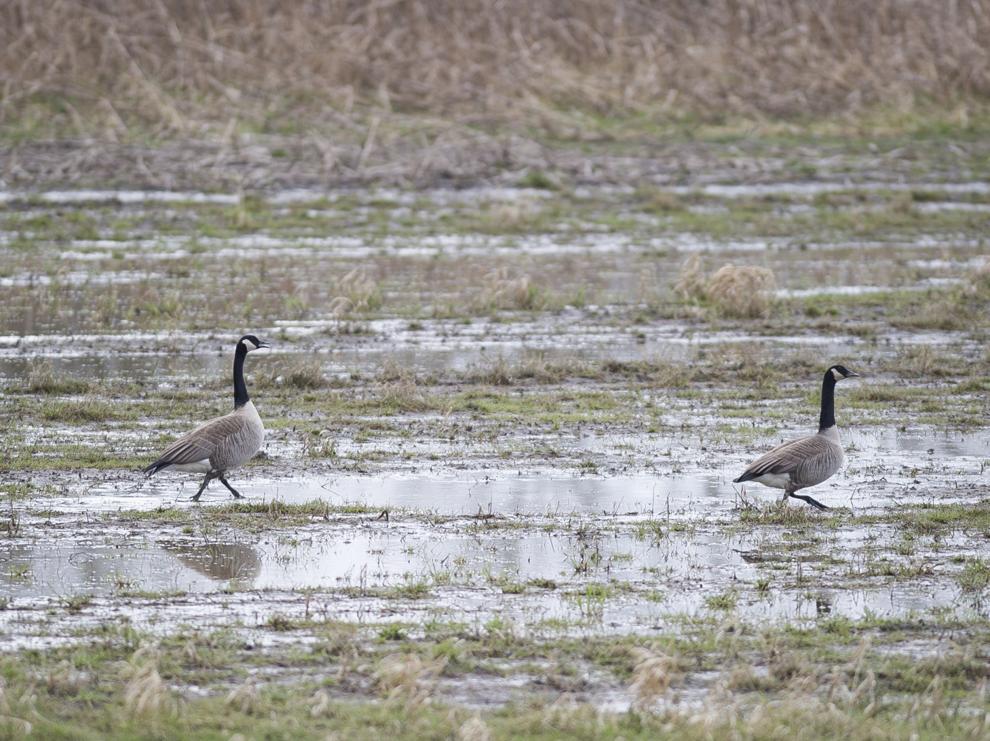 Fish & Wildlife North Puget Sound Director Brendan Brokes said in a news release the agency sympathizes with waterfowl hunters, but can't ignore the scientific and financial benefits of full restoration.
"We understand the loss this decision represents to the waterfowl hunting community and we are committed to working with waterfowl hunters and community partners to continue exploring how to provide alternate waterfowl hunting opportunities," he said.
According to a National Survey of Waterfowl Hunters referenced by Fish & Wildlife, Skagit County ranks second among the state's 39 counties for the number of hunting trips recorded.
Fish & Wildlife doesn't closely track the breakdown of waterfowl hunting trips by location, but acknowledges the popularity of the Island and Samish units of the Skagit Wildlife Area.
Ono of the Washington Waterfowl Association said those local destinations draw hunters from other areas of the state.
"We have a lot of water-fowlers in the cities that drive out to go hunt," Ono said. "The competition for the space that we already have is really tough, and cutting it in half in Skagit County is going to make it that much tougher."