The first eighth-grade graduating class from Stanwood North Street Gradeschool had nine students, with teacher and principal, Katherine Anderson. They had to go elsewhere to pursue higher education.
The Palace Hotel in Stanwood advertised itself as "the only place in the city equipped with hot water, heat and patent toilets," according to an advertisement in the Stanwood Tidings.
Forty students graduated from Stanwood High School, the largest class up to that point.
Farmers started harvesting and canning spinach, which was expected to produce about 100 tons by the end of the season. Meanwhile, strawberries grown near Stanwood were being harvested and sent to production plants in Marysville.
Camano Island resort owners joined together to sponsor a 15-week long salmon derby with a weekly purse of $30 in an effort to attract visitors to the island.
After proving extremely popular in Stanwood, the Standard Oil Co. showed three "sound and colored movie pictures" at the Camano City Community Hall. One was about dogs, one was about Polynesia and one was about evaporation.
Stanwood started the process to condemn the land it would acquire for its sewage lagoon. Mayor Idan Gilbertson said the city was aiming to pay no more than $600 per acre for the 67.5-acre tract.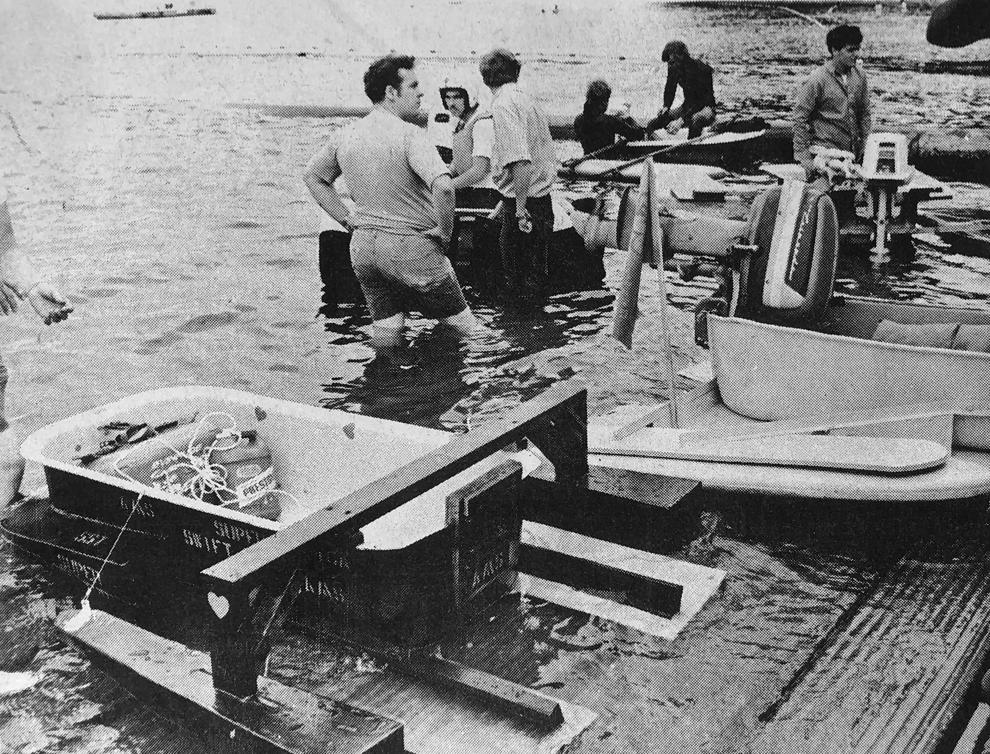 Only two of the eight entrants were able to coax their converted bathtubs across the finish line in the final heat of the third annual "Pacific International Intercollegiate Bathtub Race for the Championship of the World." The race, which took place at Wenberg State Park on Lake Goodwin, was won by the Vocational Clubs of America. Second place went to a team from Portland State University.  
All Camano Island beaches were closed to recreational shellfishing due to high levels of paralytic shellfish poisoning, known as "red tide." Samples showed PSP levels nearly three times the safety limit.
Fishermen in the Seven Lakes area came home with a unique story as two amphibious cars were seen driving into and around several lakes, complete with fishing poles protruding from the windows.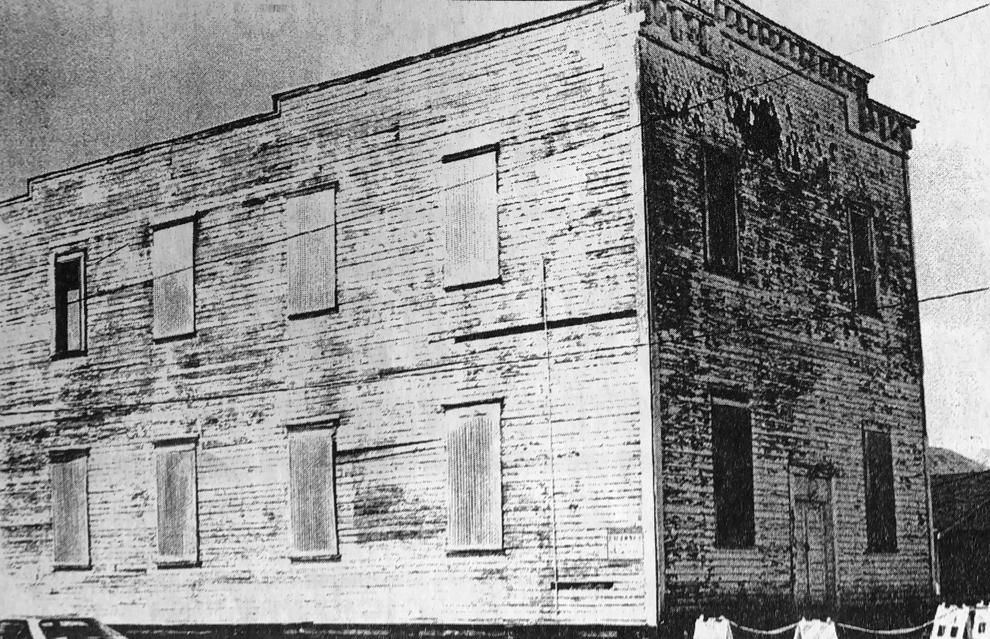 Stanwood's old IOOF Hall was set to be uplifted in preparation for its transformation into the Floyd Norgaard Cultural Community Center, a community project by the Stanwood Area Historical Society. The building was raised 4 feet in preparation for a new 3-foot foundation.
A team of local engineers won the Pacific Northwest Regional ROV Challenge, earning a trip to the international competition at the Johnson Space Center in Houston. The team made a remotely operated vehicle capable of capping underwater oil wells.