A tray of fresh cinnamon rolls greets customers as they walk into the new bakery and coffee shop in downtown Stanwood. 
"The cinnamon rolls just took off," said Natalie Russell, owner of Mustard Seed Bakery. "I do cakes, cookies, scones, anything baked, but the cinnamon rolls have become the claim to fame."
Russell, who graduated as a pastry chef from Le Cordon Bleu in 2005, has owned businesses in California and Texas before moving to Camano Island in 2017 to be closer to family. She started baking out of her home last fall, taking a wide array of custom orders.
"It was an outlet for me to be creative," she said. "Then the demand grew and I couldn't keep up from home."
Russell, who wanted to stick to baking in a larger space, partnered with friend Katie Davis of Stanwood, who opened Hometown Brew Coffee House to operate the front half of the store at 8620 271st St. NW, Stanwood.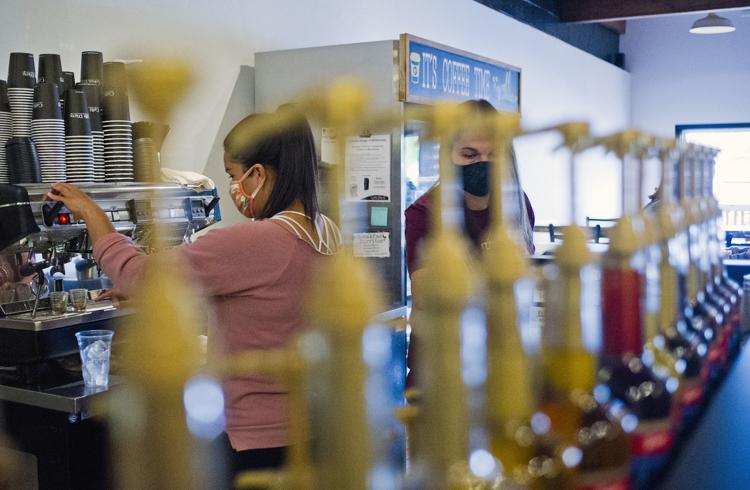 "We felt like there was nothing like this in downtown," Davis said. "We wanted a place to just bring the family, hang out a while, and enjoy some coffee and pastries."
The dual shop features inside and outside spaces for customers to socially distance during the COVID-19 pandemic restrictions. They bought the building in early March as the coronavirus was taking hold, but the women were undeterred. 
"We took a leap of faith," Russell said. 
So far, so good, the duo reported during the grand opening last week. A steady stream of customers were trying unique offerings such as coldbrew with cold foam and "cobblescones" — scones shaped like bricks.
"We're trying to create a place for the whole family," said Davis, who met Russell through their childrens' participation in the Stanwood Youth Football program.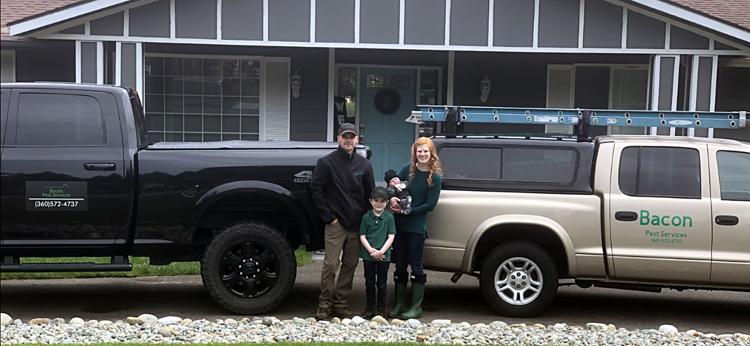 Anthony Bacon started Bacon Pest Services in June in Stanwood, servicing the Snohomish and Skagit county areas. 
Bacon, who has more than 12 years of experience in the pest control business, said he decided it was time to open his own local, family-run company.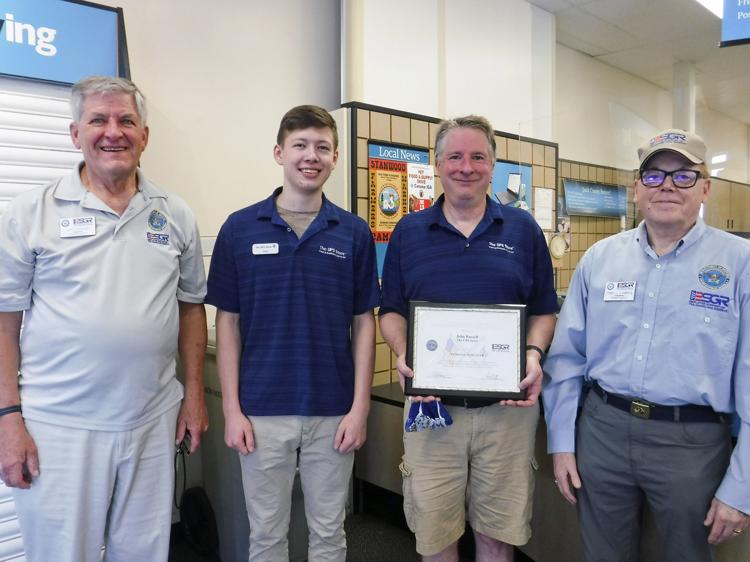 John Russell, owner of The UPS Store in Stanwood, was recently presented with a Patriot Award at his store by Larry Lundberg and John Van Dalen, both members of the Washington Committee of the Employers Support of the Guard and Reserves. 
"The Patriot Award is for supportive supervisors and managers who are critical to maintaining the strength and readiness of the nation's Guard and Reserve units," Van Dalen said. 
Russell was nominated by U.S. Marine Corps Reserves Lance Cpl. Zane MacKinnon, who is in Motor Transportation with the 6th ANGICO at Joint Base Lewis-McChord. 
"I nominated John Russell for making conscious efforts towards me and his effort to recognize other active reservists and military veterans by thanking them for their service and allowing for flexible work schedules which ensures all military obligations are met." said MacKinnon, who has worked at The UPS Store for two years.
"I was surprised and pleased to receive the Patriot Award and I continue to thank Zane for his service" Russell said. "I support Zane and other military members who serve our county. We know we are getting a known asset when we hire veterans or reservists like Zane because we know of the training and work culture they display everyday on the job."
Get an infrared thermometer
FEMA has partnered with Economic Alliance Snohomish County in a distribution effort of infrared thermometers to small businesses. 
The thermometers are a tool aimed at helping with a safe return to work during the pandemic.
Skagit Valley Gardens gets new owners
Skagit Valley Gardens, a garden center and nursery south of Mount Vernon that has been in operation for 40 years, recently underwent a change in ownership.
Spinach Bus Ventures, which owns Tulip Town, is the new owner as of June 19. The sale of the 25-acre property adds to Spinach Bus Ventures' growing portfolio of businesses centered on agriculture and agritourism.