Power outages on Camano Island could become less frequent.
The Snohomish PUD is proposing to build a long-planned and long-awaited second high-voltage transmission line to Camano, adding redundancy that should increase power reliability, the utility said.
The PUD wants to build a new 5.3-mile overhead line from the North Stanwood substation to the North Camano substation. Afterward, it also plans to rebuild the existing 2.7-mile overhead line.
"It should be a gamechanger for the island," PUD spokesperson Aaron Swaney said.
The project, to be completed in two phases, will also increase electric service capacity.
Currently, there is just one high-voltage line to Camano.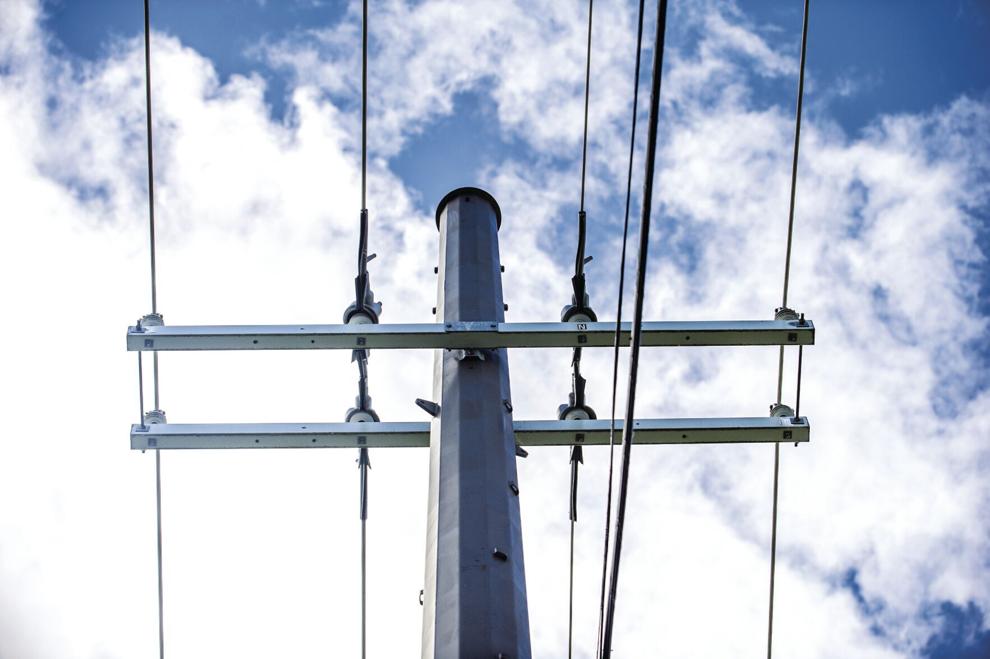 "If that goes out in a storm, the whole island goes dark," Swaney said. "We like to have backup options and redundancy to minimize the number of outages."
In addition to there being fewer outages, Swaney said the extra line should cut down the duration of outages when they do happen.
"The new line will allow us to switch power to different lines to get people back up faster," he said.
The new line is planned to run on the south side of Highway 532, roughly parallel to the existing line to the north of the highway.
Overall, the PUD plans to set 108 new poles and remove 39 existing poles in addition to adding equipment to 15 existing poles. Work could start in July, moving east to west, and take about six months.
"This is the largest project we've ever done in-house," Swaney said.
PUD linemen typically do not work on high-voltage projects of this size. Previously, the largest high-voltage project completed by PUD crews was a 1-mile line.
"It will make it cheaper because we know our system, and it gives our workers experience working with something new," Swaney said, adding that they will be learning new safety protocols and equipment.
Historically, the PUD would typically hire a contractor to do high-voltage work, he said, but changes in state laws now allow the PUD to keep them in-house.
The $8 million project is possible now that the PUD recently completed its new Twin City Substation, which replaces the North Stanwood Substation. The Twin City substation is set to be energized soon, adding another layer of reliability because of newer equipment and greater capacity, Swaney said.
The North Stanwood Substation was an outdated distribution facility in the floodplain just north of the Amtrak train platform, PUD officials said. The new substation is out of sight near 7400 Pioneer Highway. It's designed to increase normal and emergency capacities, strengthen ties, modernize facilities and improve service reliability, according to the PUD.
Once everything is complete, North Stanwood will be decommissioned and all equipment removed.
After the new line is installed, crews will then upgrade and expand the North Camano substation with new equipment. In 2023, crews will also update the existing high-voltage line.
"That is the original transmission line. It's aging; it's old," Swaney said. "Having this new second line allows us to make those improvements. We've been wanting to get this line in place for a long time."
The city of Stanwood and the PUD are holding a public meeting in front of a Stanwood Hearing Examiner online via Zoom at 10 a.m. June 7 to discuss the project. Written comments are due June 6. For information, visit stanwoodwa.org.
Meanwhile, other PUD line crews will spend the summer trimming trees on Camano, particularly the south part of the island that was hit hard over the winter with power outages caused by limbs, Swaney said.
"We are really putting a focus on that area of Camano to get limbs away from the lines," he said.