Elger Bay students raise $5,000, slime principal
In a celebration of meeting Elger Bay Elementary's Fall Fun Run fundraising goal of $5,000, 35 students won the chance to cover Principal Victor Hanzeli with slime and silly string at a school assembly Oct. 31. 
Twenty four student names were randomly drawn to slime Hanzeli. The top fundraiser for each grade level and the top lap runners for each grade level had the added bonus of spraying silly string on the principal. 
"The joy and laughter fueled a great moment for staff and students to keep in mind the power of working together toward a goal," Hanzeli said. 
The money raised will help pay for field trips and special assemblies.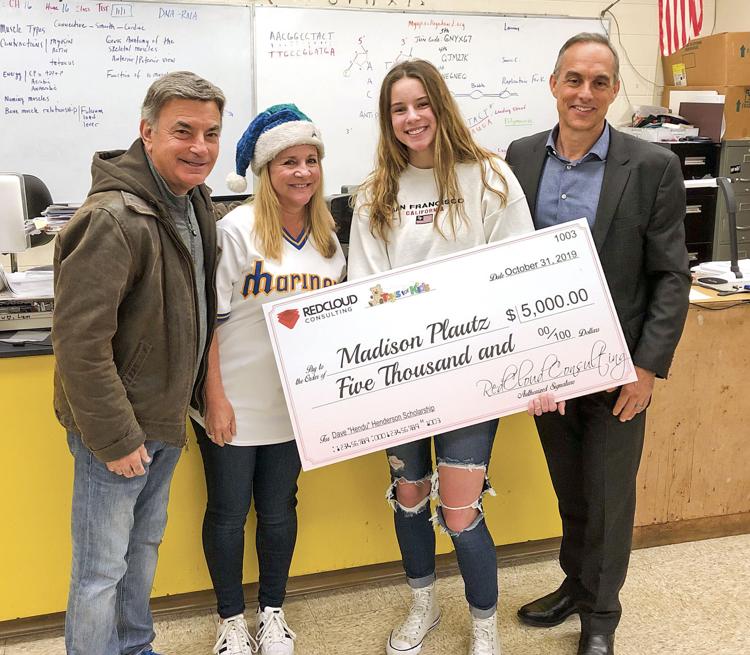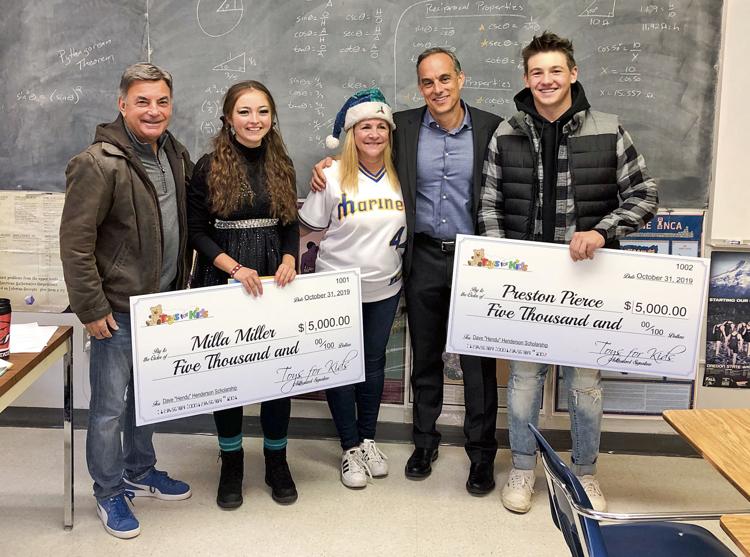 Spartan students win scholarships 
Rick Rizzs, Voice of the Seattle Mariners and Nancy Henderson, the widow of former Mariner Dave Henderson came to Stanwood on Oct. 31 to award three scholarships. 
The Dave "Hendu"  Henderson Education Scholarship —also known as Toys for Kids Scholarship Program — awarded $5,000 to Spartan seniors Milla Miller, Madison Plautz and Preston Pierce.  
They were three of the six scholarships given out across the state.
Area students on UW Dean's List
Students from the Stanwood and Camano Island area have been named to the Dean's List at the University of Washington for spring quarter 2019.
To qualify for the Dean's List, a student must have completed at least 12 graded credits and have a grade point average of at least 3.50 (out of 4). Students are notified that they have achieved this distinction when they receive their grades for the quarter.
Students receiving the honor from Camano Island include: Karissa Bacus, Adryan Bartolome, Lucy Cunningham, Bradie Ferguson, Rachel Hayes, Caitlyn Jasmer, Joshua Johnson, Payton Johnson, Alyssa Khoury, Tyler Marcinyshyn and Claire Mason.
Students receiving the honor from Stanwood include: Jennifer Anderson, Jade Borseth, Collin Chung, Hannah Cutright, Asialee Donnelly, Jennifer Hayslip, Yasmine Hejazi, Anthony Higgins, Conner Kunzman, Jeremy Nygard, Jackson O'Brien, Ingrid Pelletier, Sam Rich, Michael Sandquist, Abigail Taylor and Raiven Yoes.