A stack of new books were released during the pandemic by Camano Island authors. Here are several of them, with topics including autism, philosophy, addiction and marketing.
'My Friendly Dragon'
Lauren Pickens' children's book, "My Friendly Dragon," came out January 2020, just before the pandemic hit. Now her follow-up book, "My Friendly Dragon 2," takes the reader further into the adventure.
Pickens, who lives on Camano Island, said both stories are about inclusion.
The books are colorful picture books full of her anime-inspired drawings. The endeavor helped her get through the pandemic.
"It really helped out a lot with my mental health," Pickens said. "Working on this book really made me feel at peace."
In the first book, Teresa, a young girl who lives in the woods, is charged with taking care of Tashi, a young dragon who soon becomes too large to live in her little cabin. Kindhearted animals of the forest solve the problem by helping Tashi fit into the community.
The story speaks to the problems that Pickens had in school. Kids picked on her because she was different. She said she's on the autism spectrum, wired differently than most people. She's hypersensitive to certain sights and sounds.
"My Friendly Dragon 2," introduces another dragon, Kimberly, a highly intelligent autistic dragon who likes to use her computer.
"At first glance she's normal looking, but she has meltdowns on occasion and has a hard time with her feelings," Pickens said. "The second story is about inclusion too, but about meeting people with different neurological differences."
The two dragons meet by chance and have an adventure together.
"One of my biggest hopes is that kids will read this book and find that the kid that's different who is sitting next to them in class is just a person like anyone else and isn't someone to be afraid of," she said.
Pickens will hold a book-signing event from noon to 2 p.m. June 25-26 at Doilies 2 Doorknobs, 8713 271st St NW, Stanwood. The book is available through Amazon or at Doilies 2 Doorknobs.
'Passenger Poet'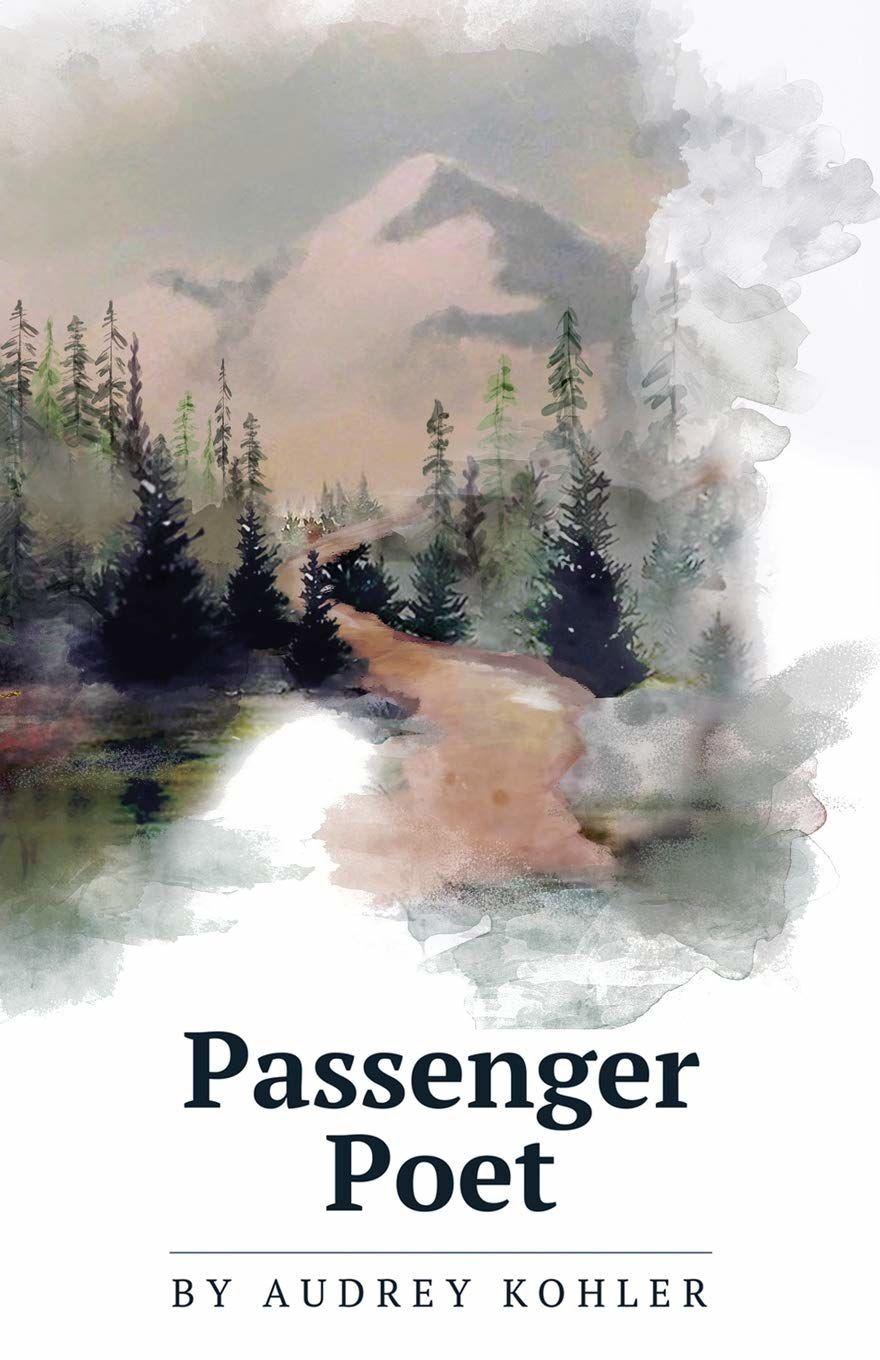 There was a period of time that Audrey Kohler was on the go, getting on a train or a plane going somewhere. She was on a vagabond journey to find herself. Her new book, "Passenger Poet" is  described as "'Eat Pray Love' meets 'Into the Wild.'"
Her story of adventure, self-love, risk and travel led Kohler from Camano Island to Alaska to Los Angeles. When COVID-19 hit, she moved back to the Northwest and hunkered down. She's had time to reflect on her young roving adulthood, which she documented along the way in a poetry journal.
"I found bits and pieces of myself along the way, and I had my poetry journal to catch those pieces as I traveled," she said.
"Passenger Poet" came out in October. As things are opening up, she's looking forward to book-signings, talks and travel.
"When I write the poems, I have my own intent and stories that go with them. Now the stories are for others; you can use it like a favorite song or a favorite sweater, or anything that keeps you warm."
Kohler started her journey on Camano Island, amongst the woods and water, feeling safe and sound. She attended K-5 at Utsalady Elementary School. After Port Susan Middle School, her family moved and Kohler's been moving around ever since.
"I was 19 when I left for Alaska and started writing my first poems seriously," she said. 
She studied at University of Alaska Southeast and later moved to Los Angeles. Then COVID kept her in once place for a while.
"I had time to reflect on my young adulthood," she said. "Now it's wrapped up in these pages. It's something I can hold, flip back on and share with other people."
"Passenger Poet," through Verge Publishing, is available at bookshop.org, where a portion of the proceeds goes to local bookshops. It's also on Amazon.
'Stepping Stones'
Camano Island resident Marilea Rabasa recently published her book, "Stepping Stones: A Memoir of Addiction, Loss, and Transformation." It is a candid memoir of a painful descent into addiction and triumph of an unbreakable spirit.
Rabasa grew up in a comfortable Massachusetts family in post-World War II with many advantages, but closely-guarded family secrets of alcoholism reached back through several generations.
The book chronicles her life, from an unhappy childhood to life overseas in diplomatic service to living on an island in Puget Sound. It's a tale of adventure, motherhood, addiction and heartbreaking loss. Even more, it's a story of hope, recovery and strength.
'Hacking Sales and Marketing for Engineers'
Marc Fine has more than 30 years of experience in bringing high-tech devices to market. He offers "Hacking Sales and Marketing for Engineers: A Sneak-Peek into What Goes on Outside the Walls of Your Lab." This a book to help technical people understand how sales work.
He said that in business, there's a belief that it's a mistake to allow an engineer near a customer because they'll say or do something and kill a sale. That's unfortunate, because technical people can actually help bring in business and keep customers happy, he said.
This book is to help bridge the gap between two worlds.
Fine has also written "The Aviator's Daughter," "The Goldsmith's Daughter," "Buddha in a Business Suit" and "The Annual Hippo Ball" — available at Amazon.com.