Sid Roberts considers himself a talkative person. But as Stanwood's new mayor, Roberts said he's going to listen.
Roberts will become mayor of Stanwood after the election is certified Nov. 23. He ran unopposed for the seat, vacated by Elizabeth Callaghan who had been appointed in 2020 to step in for Mayor Leonard Kelley. He resigned in July 2020, citing health issues.
Roberts will be sworn in at City Hall and take office immediately after the election is certified on Nov. 23 because he is taking over an appointed position. Others elected in the November election will take office in January.
Roberts said he won't take a top-down approach or begin by making lots of changes.
"I really want to get my sea legs under me. The way I work is relational, get to know what everyone's doing, who's doing what," he said. "Having relationships with people is the key to getting things done. That's how you build trust and make sure everyone at the table has something."
He read advice that a group of mayors had for new mayors starting out: take a notepad and listen.
"I'm going to try to come alongside people," he said. "You won't be working for me, you'll be working with me. Most of those people will know more (about engineering, finances) than I will ever know."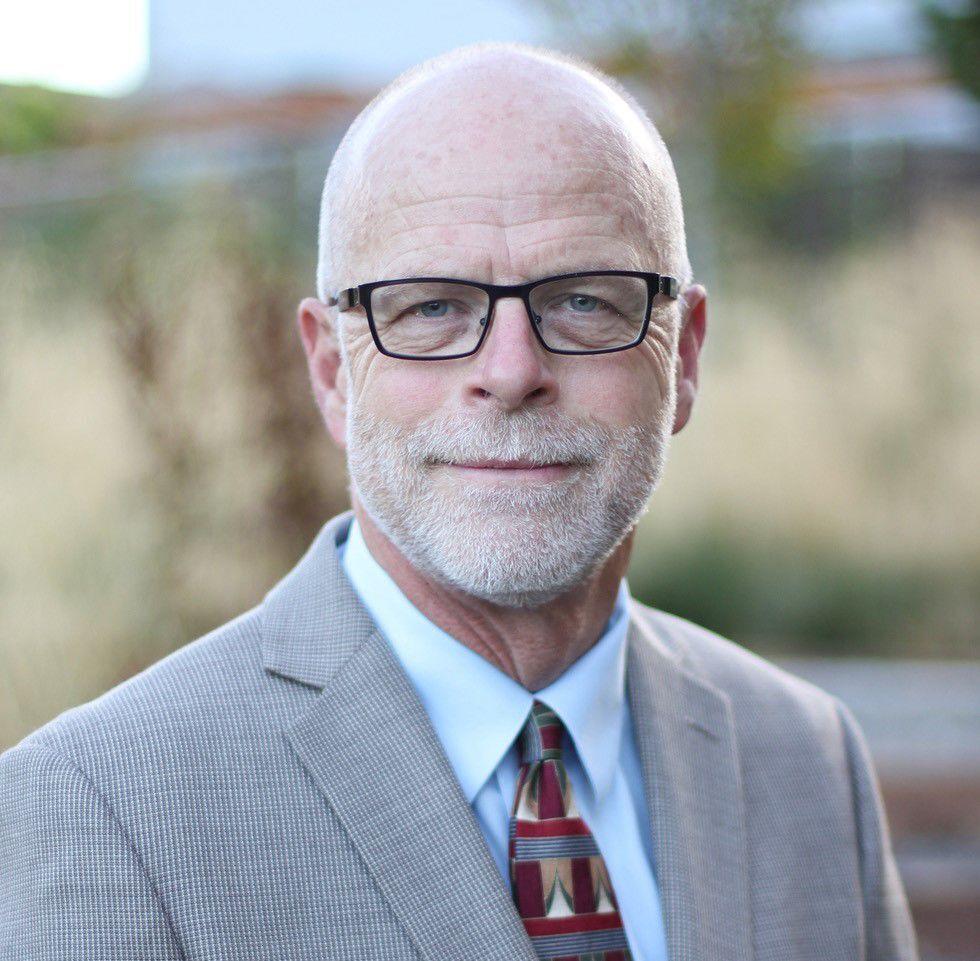 His first steps as mayor will be to continue working with others to solve problems the city already faces.
"We know we have traffic, and we always have to protect our natural resources, water, sewer," he said.
Roberts wants to somehow balance keeping Stanwood the way it is and to have what people need while the town keeps growing.
"We're going to have to do that smart, have the services and support to make it a good place to live and raise our families," he said.
He's noticed during walks around the new development on 80th Avenue and 284th Street that large families have moved into large houses on small lots. One family has eight kids and just got a new dog. Other houses have four or five kids.
He said he thinks that having a park in that part of town is important with all the growth Stanwood is getting.
Filling an unexpired term
Roberts, who was appointed to the Planning Commission in 2018 and elected to the council in 2019, has also served on the Public Health Advisory Council at Snohomish Health District. He's been a real estate broker and small business owner for 37 years. His roots in Stanwood began in 1988, but he also lived in Lynnwood where he served on that City Council from 2012-2015.
Roberts now leaves an empty Stanwood council seat. The city will soon accept applications. Council members will interview applicants and vote to appoint a someone to fill the vacant seat. The new council member will serve until the next election.
According to city statute, the mayor serves as chief administrative officer and the council as the legislative body. The council formulates and adopts city policies and the mayor carries them out.
The mayor earns $1,500 a month, which is $18,000 a year.
The mayor attends and presides over council meetings but does not vote, except in the case of a tie. The mayor can veto council action, but the veto can be overridden by a majority plus one of the entire council.
Stanwood's city administrator serves under the mayor to oversee city administration and policies, allowing the mayor to focus on policy development and political leadership, according to the city.