When Stanwood and Camano farmers markets open this week, some things will look the same as usual — colorful fresh farm-grown flowers, fruits and veggies.
However, people will be wearing masks and keeping social distance as markets operate a little differently this year.
Now the focus is less on hanging out, listening to music and chatting and more on shopping for farm-fresh goods.
"We're really excited to be able to have it and be able to support our local businesses and farmers," Stanwood Farmers Market manager Sarah Dylan Jensen said. "We have to adhere to some strict regulations Snohomish County Health Department."
There will be 10 feet between booths so there's room for people to keep distance, Jensen said.
General guidelines for both markets ask people not to touch the goods and let vendors bag items. Market officials ask shoppers to wear face coverings, wash hands, respect social distancing and to take food and drink home to enjoy, but don't consume it at the market.
Officials advise shoppers to make a list to get in and out of the market quickly and pay with a credit card or exact change. No live music is allowed.
Jensen has already tested the waters for this new way for markets to operate. She also manages the Snohomish Farmers Market, which has already opened.
"I've got a couple of weeks under my belt at Snohomish, and everything's working just fine," she said.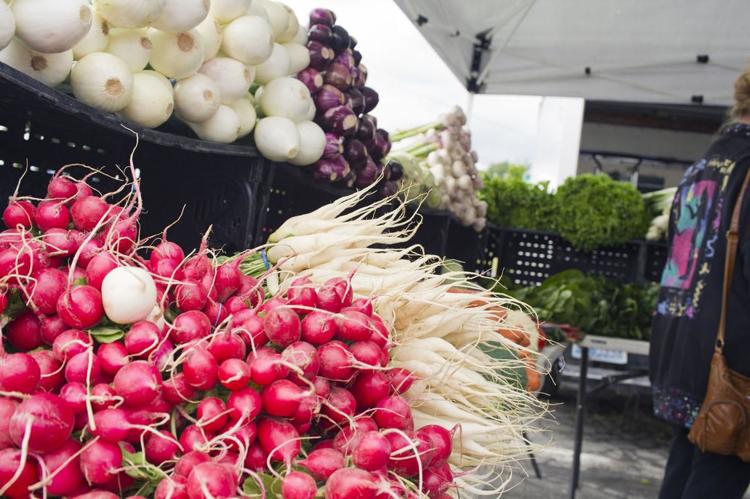 Stanwood Farmers Market will have more new vendors, including hot food options offering Caribbean cuisine, wood-fired pizza and maybe piroshky.
Returning vendors include Ananda Farms, NW Green, Hayton Farms and some more favorites. Holmquist Hazelnut Orchards will have nuts of many flavors, and Cedar Spring Farms will jams and jellies. Snow Country Farm will be there with flowers. Other vendors will join later in the year.
Two farmers will bring meats. Jensen said that's a big deal with what's going on right now.
"It's better to get meat and poultry locally," Jensen said. "We're pretty excited. We're actually getting a bakery at the market. Breadmonds."
"It'll be a little bit different, but it'll be good still," said Brandon Ericson, owner of Camano Commons Marketplace.
Vendors include Holbert Family Farm, Tiny Jungle Microgreen, Ananda Farms, Hayton Farms, Island Harvest Farm and Be-U-Ti-ful. Flower vendor Three Brothers Blooms of Camano Island will come for the first time this year.
The markets are open rain or shine.
Camano Commons Farmers Market starts Tuesday, June 2, and runs 3-7 p.m. Tuesdays, at Camano Commons, 848 N. Sunrise Blvd., Camano Island.
Stanwood Farmers Market starts Friday, June 5, and will be open 2-6 p.m. Fridays, in the parking lot west of the Amtrak platform on 271st Street NW, Stanwood.