Dressed as a civilian and holding a passport claiming he was a rancher, Bob Neale boarded a Dutch ship bound for the Far East in mid-1941.
A few months later, the fighter pilot would be zooming along at 300 mph in a Curtiss-Wright P-40 Tomahawk taking aim at hundreds of Japanese fighters over Burma.
What started as an elite, clandestine group of mercenaries would become the American Volunteer Group, which was later folded into the US Army. And Neale would lead his team of "Flying Tigers" in confirmed kills, helping the Chinese fight the invading Japanese.
Neale would later become an airline pilot before retiring to Camano Island to own and operate Maple Grove Resort where he raised a family until his death in 1994.
In October, the American Fighter Aces Association honored Neale with the American Fighter Aces award. This Congressional Gold Medal — Congress's highest honor — is reserved for those who shot down at least five enemy aircraft in aerial combat during World Wars I and II, Korea and Vietnam. Neale is credited with 15.5 confirmed air victories.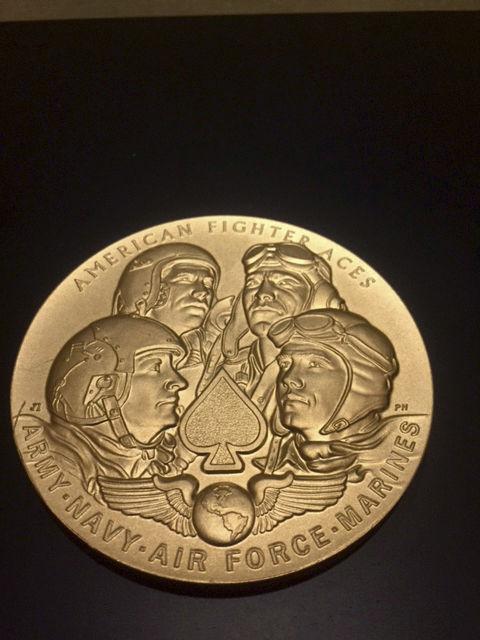 "I was so honored and humbled," said Meg LoDolce, Neale's daughter who still lives part-time on Camano Island. "I want to stand on the rooftops and scream how great my dad was."
LoDolce, 74, traveled to Dallas for the 77th reunion of the Flying Tigers — where one remaining member celebrated his 98th birthday. LoDolce accepted her father's award from David Lee Goldfein, a four-star general who serves as the Air Force chief of staff.
The American Fighter Aces Congressional Gold Medal Act awards an elite group of American fighter pilots known as the Ace of Aces with this recognition. President Barack Obama signed legislation in May 2014 authored by Congressman Sam Johnson (R-Texas) and original cosponsor Congressman Denny Heck (D-Wash.) to honor America's top fighter pilots.
More than 60,000 American fighter pilots engaged in aerial combat during World War I, World War II, the Korean War and the Vietnam War. Of those pilots, only 1,447 earned the title of ace.
"I just think it's cool that a guy from Camano gets recognized by our government," LoDolce said. "I think it's phenomenal."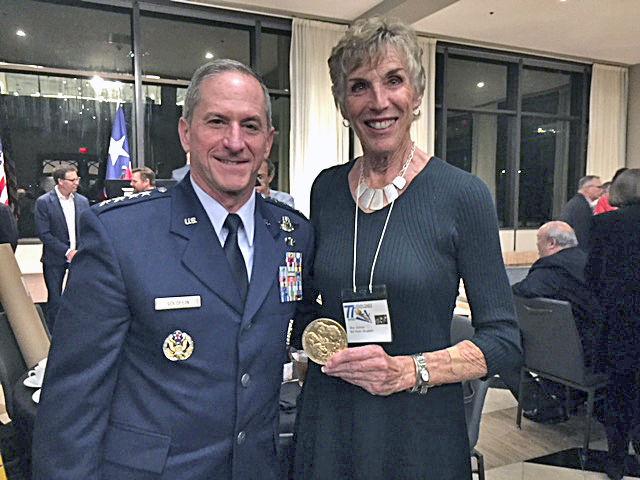 Neale's mission
The summer before Japan bombed Pearl Harbor, retired Air Corps Capt. Claire Chennault was hired to help the Chinese battle Japan in the air.
He recruited dozens of pilots, including Neale — who had left the University of Washington to enlist in the Navy in 1938 before becoming an aviator in 1939. He was a dive-bomber on the aircraft carrier USS Saratoga.
The pilots from the Army Air Corps, Navy and Marines became a flying foreign legion called the American Volunteer Group.
Neale would become Chennault's right-hand man, leading hundreds of attacks for the AVG's 1st Squadron, dubbed the Adam and Eves. Neale would become the top scoring ace, building a stellar reputation in December 1941 during the daring defense of Burma — also called Myanmar, a country south of China between India and Thailand.
"In those two days of almost constant air fighting, Neale's detachment turned in one of the epic fighter performances of all time," Chennault wrote in his memoirs of air battles over Burma. "With the best of equipment, it would have been a brilliant victory, but under the condition Neale and his eight pilots fought, it was an incredible feat."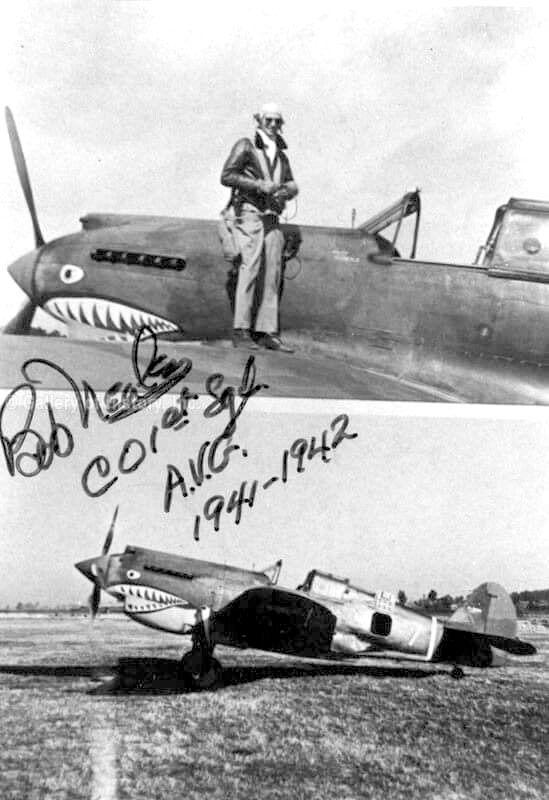 The Fighting Tigers — technically mercenaries that were paid $600 a month and $500 for each plane they shot down — inflicted the first setbacks felt by the Japanese military in five years of warfare against China.
Though Japan eventually captured the Burmese capital of Rangoon, Neale's ragtag squadron weathered terrible conditions, a lack of supplies and equipment, while woefully outnumbered by Japanese fighters. They are credited with stopping Japan's planned invasion of southern China and saving hundreds of native and allied forces, according to a later account from pilot Fritz Wolfe.
The Army absorbed the AVG on July 4, 1942, after setting a matchless record: Officially destroying 299 enemy planes, while losing only eight of their own pilots in combat. Experts said the Flying Tigers in the P-40s — known for the tiger mouths painted on the nose of their planes — likely shot down many more Japanese aircraft than officially recorded.
Neale was later awarded the Distinguished Service Order by the British government for his exploits in the defense of Burma. He also was awarded the "Ten Star Wing Medal for valour," an extremely rare honor from the Chinese Air Force.
Now, paintings and replica figurines of Neale's P-40 can be purchased online.
Resort owner
For LoDolce, her dad was just a resort owner on the peaceful northwest end of Camano Island.
"When I was 11 or 12 years old, we were doing a report in school," she said. "I was looking around for a subject and our librarian said, 'Do one on your dad. He's a war hero.' And I said, 'What? My dad?'"
When LoDolce returned home from school she asked her father if he was a war hero.
"His first response was 'it's no big deal' and he walked out of the room," she said. "He was just our dad. He was not one to talk about it. Because of his attitude about it, none of us really picked his brain on it."
It wasn't until later in life when the family started traveling to annual Flying Tiger reunions that she began to piece together his accomplishments with the AVG.
"I wish I could chat with him now that I know more of the incredible history," she said.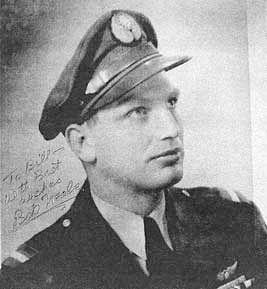 After WWII, Neale joined American Export Airlines and flew between New York and Ireland for a while before settling on Camano.
He and his wife, Fran, bought Maple Grove Resort in 1950, which featured a store, cottages fronting the water, and a boathouse providing boats and tackle. The boat launch remains, largely because Neale gifted the land to the county. While on Camano, he also spent time as a bus driver for the Stanwood-Camano School District.
"He loved being a resort owner on Camano," said LoDolce, who splits her time between Camano and Southern California. "He wanted it to remain a boat launch there."
Twenty years after Neale's death, the resort has been replaced with homes, but the popular boat launch remains, thanks to Camano's Ace of Aces.
"He's got quite a legacy," LoDolce said.