For decades, the pea industry helped build the Stanwood area community by providing jobs to hundreds of locals while producing millions of pounds of the vegetable for the growing country.
Scott Houser, 62, of Camano Island recalls spending six summers working the local pea harvest during his teenage years.
"As soon as school was out, we'd all head over to the local processors to put our applications in," he said.
In the 1970s, pea fields in the area accounted for more than 20,000 acres — roughly one-third the size of Camano Island — and there were around a dozen processors producing almost 30% of the nation's frozen peas, according to agriculture data for Skagit and Snohomish counties.
"The days were long and the work could be hard, but it presented a great opportunity to earn money for college in a job close to home," Houser said of his memories of those days spent out in the fields of Skagit Valley about 40 years ago.
The harvesting and processing of green peas — or pea vining, as it was known — not only provided jobs to local youths, but was also an important crop for farmers who contracted with processors in the Skagit Valley and Stanwood area.
Producers earned nearly $8 million dollars in 1978 — about $30 million in today's dollars adjusted for inflation — and provided the economic backbone for the area for more than half a century.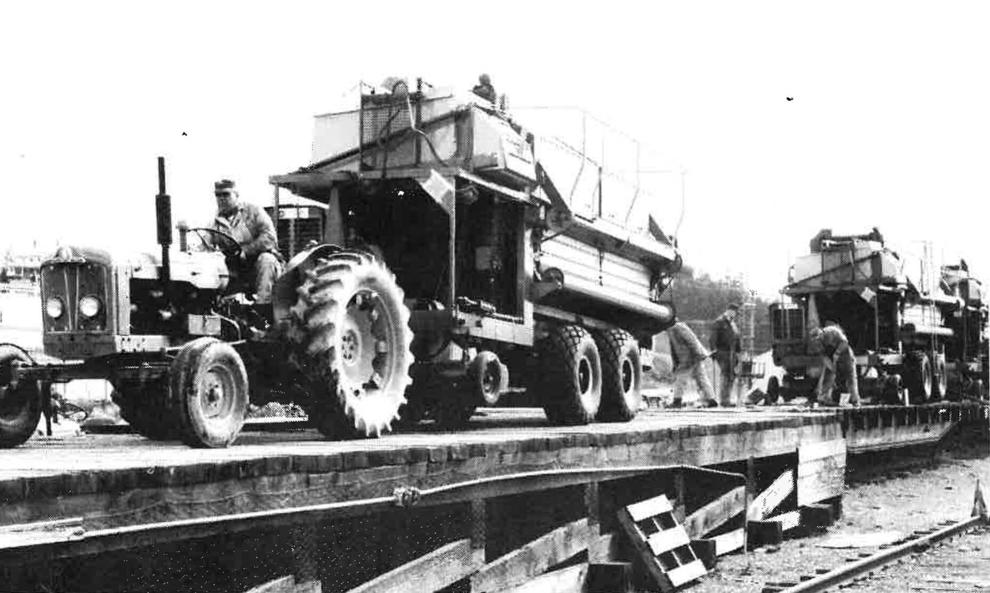 Peas took off in 1930s
Early settlers recognized that area's fertile soils and temperate climate made for excellent agricultural conditions.
Mike Younquist, 79, whose family has farmed in the Skagit Valley for generations, said growing peas worked especially well for his family of dairy farmers.
"With peas, the part of the plant that was not used for food was used as feed for our dairy cattle. It was a crop that just made economic sense," he said.
Although the Youngquists and other farmers starting growing peas in the early 1900s, the crop really took off in the 1930s during the Great Depression.
Like the rest of the nation, the Stanwood economy suffered and many business closed, but farmers adapted, local historian Richard Hanks said.
"A local vacant milk condensery was converted to a pea cannery in 1933," he said. Additionally, Lien Bros. Packing Co. — the predecessor of Twin City Foods — added peas to their canned vegetables line and a new industry was born.
At harvest time, fields of pea vines were cut by a swather — a device on a mowing machine for cutting and making the vines into rows. The vines were loaded into trucks and then taken to stationary viners at the processing plants. Stationary viners removed the pea pods from the vines and gently pried the peas from the pods.
It was the harvest process that proved most labor-intensive and provided many good-paying summer jobs.
Inside the processing plant, the freshly harvested peas were graded for quality in the pea lab and then washed, blanched, frozen and packaged for shipment.
The leftover part of the plant, or fodder, was trucked back to the farm and stacked into mounds to be used as silage for animal feed.
In the 1980s, stationary viners were replaced when mobile combines took over, working right in the fields and moving farm to farm.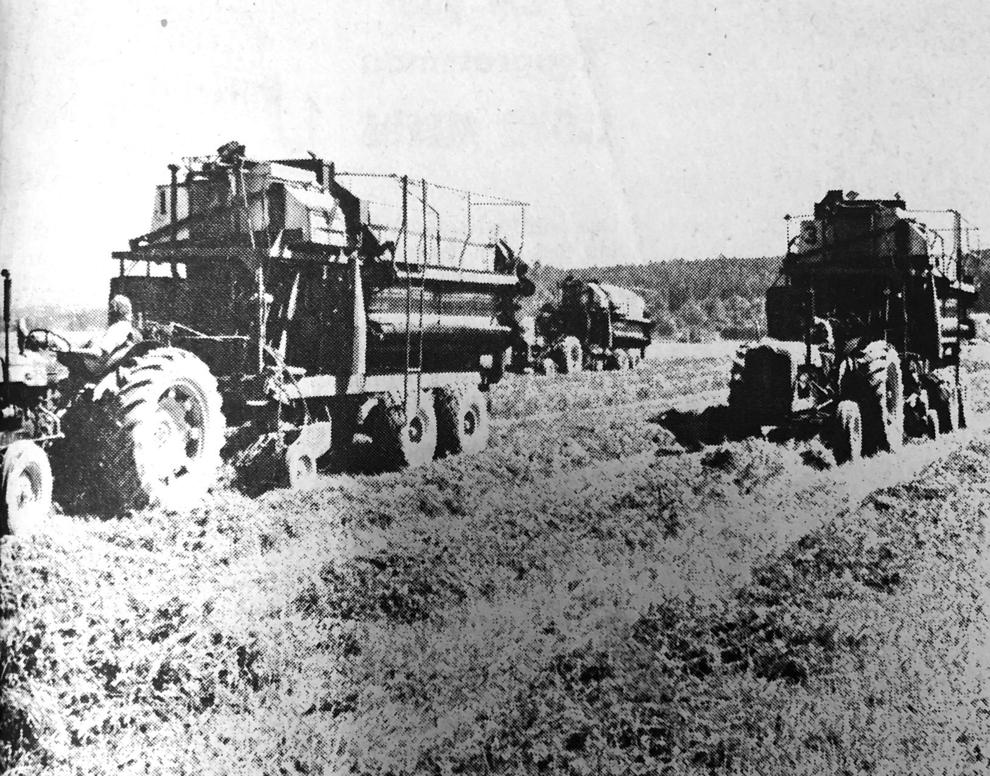 Skilled teenagers
In 1973, Houser, who is now a sales manager in electronics distribution, started out working "the stack" — the ever-increasing mound of leftover pea plant that was used as silage.
"Raking up the vines into a huge, slippery pile was demanding work, especially on hot days when the smell could be overwhelming, but everyone just got used to it," he said.
Houser, like many of his fellow young pea workers, did a variety of jobs.
"From working in the fields, I moved on to loading cut vines into the stationary viners," he said. "I also ran equipment that tested pea quality and drove mobile viners."
During the six- to eight-week summer pea harvest season the work schedule was intense.
"We would work six or seven days a week, usually 12 hours a day," Houser said. "I was 14 when I first started, and I was paid 75 cents an hour. When I turned 16, I started getting minimum wage, which was around $1.80 an hour."
Youngquist, who was often in the fields supervising the young workers, was impressed with the teens' productivity.
"Lots of kids running pea vining machinery or working in the canneries had started out picking berries," he said. "By the time they were 16, these teenagers had skills so that they could put in the long days and earn quite a bit."
Don McMoran, director of Washington State University Skagit County Extension, does not understate the significance of the youth contribution.
"There wouldn't have been an industry without teen labor," McMoran said. "The majority of kids had summer jobs on farms. It was not only a great way to make money but also a way to build meaningful work skills."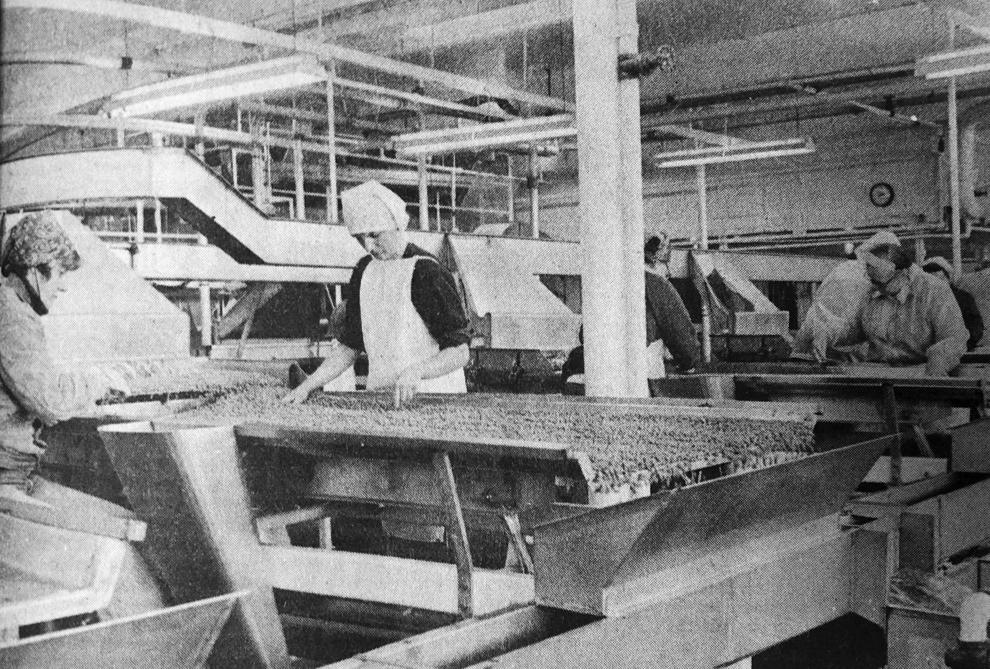 Equal opportunities
Real estate broker Jamie Shaughnessy, 45, who grew up in Stanwood, also worked pea vining as a teenager.
"The Liens, my pioneer relatives, were so hard working and industrious — especially when it came to farming," she said. "It was just a natural fit for me and many of my family to work in agriculture."
Shaughnessy spent her summers working for Twin City Foods in Stanwood.
Mike Lervick, whose family has owned Twin City Foods for generations, recalls the positive impact that processing had on the area.
"At the peak, I think we were employing around 1,000 young people during the harvest season," he said. "Kids got to earn serious money for college or whatever they wanted to pursue."
Shaughnessy said that by the time she started working in the 1990s, women had just as much opportunity as men.
"I worked in the office and in the pea lab that tested for quality," she said. "These jobs were mostly held by women. Many women also worked in the plant packaging the peas."
Shaughnessy recalled that young women also worked in the fields and several drove the large mobile combine tractors that became commonplace in the 1980s.
"My sister Meghan drove a pea harvester and not only was she good at it, she really enjoyed it," she said
The summer harvest meant not only jobs but also social time.
"They kids had the common experience of working long hard days together, and many found life-long friends," Youngquist said.
Sometimes even romance bloomed in the fields.
"I know that several young workers met their future spouses while out working in the pea fields," Lervick said.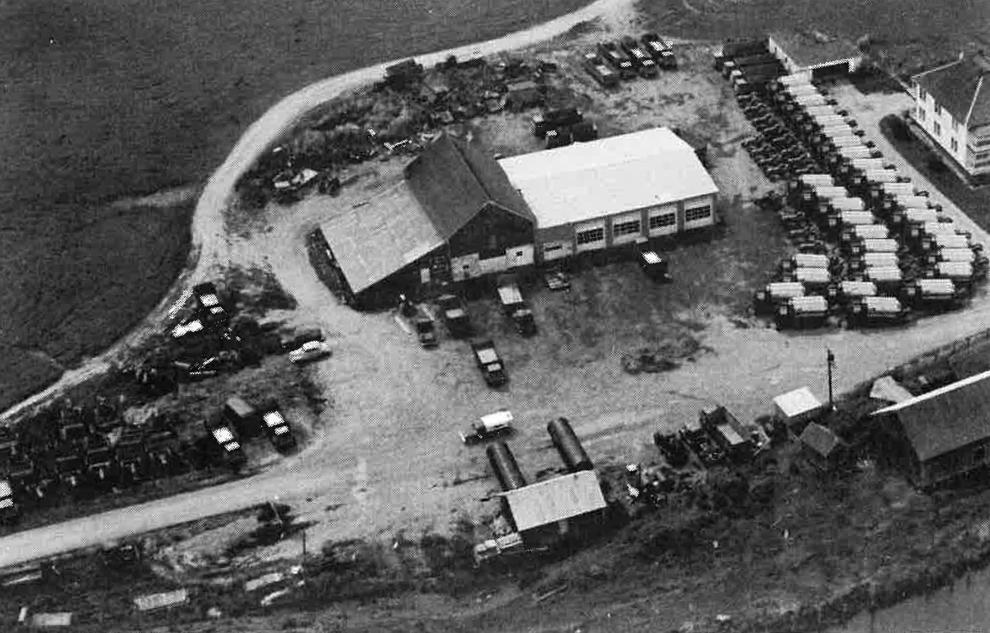 End of an era
The pea industry thrived for decades here, and many young people followed in their parent's footsteps.
In 2008, Scott Houser's son Erik, 33, spent a season earning money for college.
"I drove the pea harvesting combines all over Skagit and north Snohomish counties," Erik Houser said. "It was surprising as a teenager who hadn't been driving that long that I was allowed to drive these enormous rigs on the highways."
The younger Houser, who lives in Seattle and owns a political consulting firm, appreciated the ability to earn a decent amount of money close to home.
"I remember sometimes making $100 a day — not bad for a teenager back then," he said. "The smell put me off peas for many years, but I love them now."
Erik Houser was one of the last teens to work in the local pea harvest.
By 2000, the value of the pea crop to producers was about $3 million — less than half of what it was in 1978.
By 2010, local green pea farming and processing was over. It all came down to economics.
"It is a little bit cheaper to grow peas in other parts of the state, nation and the world, so that is where they are grown," said McMoran, of the WSU Extension.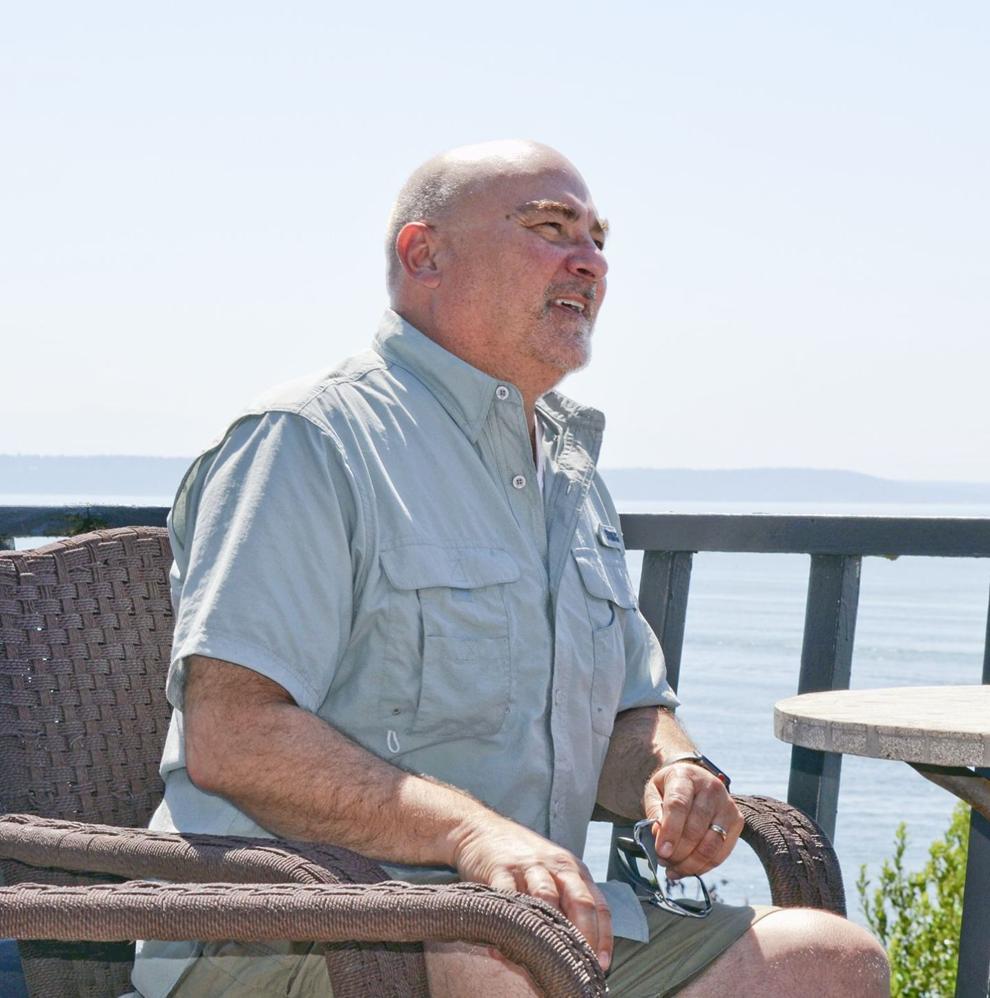 McMoran added that food preferences changed, and consumer demand for peas just wasn't as great.
Twin City Foods stopped processing fresh vegetables in Stanwood in 2009.
In 2018, the company ended the local repacking of frozen vegetables and closed the Stanwood plant.
The company still has plants in Eastern Washington and its corporate office remains in Stanwood.
Many of those who worked in the pea industry were are sad to see it end.
"I know that change is inevitable," Shaughnessy said. "It's just too bad that pea vining is not around anymore for local kids to not only earn money for college but also to gain skills, develop a true work ethic and make meaningful friendships."
"It was convenient that I was able to earn decent money close to home but I also took pride in the work with its high level of productivity," he said. "The years of working in pea vining were very meaningful to me, and it's a shame that the opportunity does not exist today. I'm glad my son got to be a part of it."