Waste transfer stations in Snohomish and Island counties are continuing to adapt to challenges in getting the trash hauled away.
On May 4, the Camano Island waste transfer station reopened after the facility was forced to close on April 28 when it reached capacity. However, that same day, Snohomish County Solid Waste announced that its transfer stations and drop boxes would temporarily close on May 7-8 and May 14-15 to allow crews to clear out excess refuse that has become a health, safety and environmental issue for customers and staff.
The service disruptions that have caused trash to steadily build up since the first of the year are due to a shortage of shipping containers and staffing issues with county contractors and the Burlington Northern Santa Fe Railroad, county officials said. 
BNSF delivered six containers to Island County last week, which "allowed us to empty the tipping floor," said Jeffrey Hegedus, Island County Solid Waste manager. "We should be receiving more containers, and we will keep trying to push Burlington Northern for more. But it will remain a tentative situation for the near term."
All Island County solid waste facilities resumed normal operations and hours, but sites were expected to be busier than normal, county officials said in a statement. 
Nevertheless, residents should "be prepared to generate a little bit less waste and be ready to store it" should waste transfer sites need to close again, Hegedus said.
The closure does not affect Waste Management's regular curbside garbage collection service.
In all, the Coupeville Transfer Station, Camano Island Transfer Station, Oak Harbor Drop-box Facility and the Bayview Drop-box Facility were closed for five days.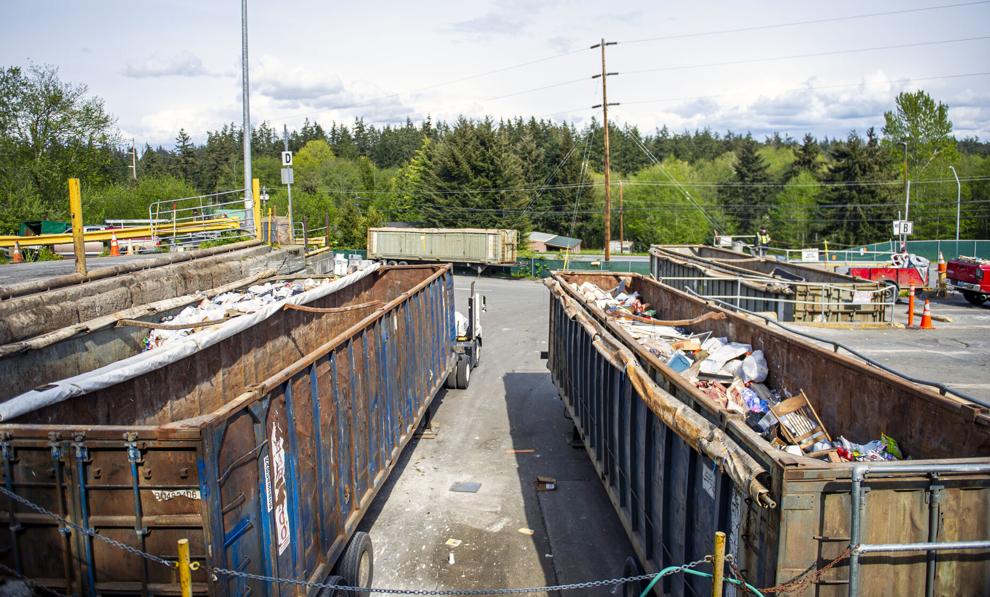 Snohomish County faces closures
Though the Snohomish County Council on April 27 approved an emergency contract with Waste Management Inc. to aid Snohomish County Solid Waste in the removal of excess refuse at local transfer stations, the backlog has been growing. That prompted officials to close the sites last weekend and for this upcoming weekend.
"These temporary closures will allow us to stay focused on our top priorities: the health and safety of our staff and the public," Snohomish County Executive Dave Somers said in a statement. "Coupled with our emergency contract with Waste Management and increasing service levels by Republic, the closures will allow us to expedite this process. We appreciate our customers' continued patience during these challenges." 
Solid Waste facilities will remain open during normal weekday operating hours and hope to return to normal operating hours on the weekends starting Saturday, May 21. 
The $2 million six-month waste transportation and disposal agreement will give Solid Waste workers the ability to transport more garbage out of county facilities, county officials said.
"These unfortunate closures, increasing service levels by Republic and the emergency contract will help ease the strain on our system," Snohomish County Public Works Director Kelly Snyder said. "While we are working with our partners to implement short and long-term solutions to improve waste-by-rail throughput, these temporary closures will significantly reduce the health and safety threats we are currently facing."  
The buildup of garbage has not yet exceeded the limits set at any Snohomish County facility thus far, officials said Thursday morning. However, the Airport Rd (ARTS) and Southwest (SWRTS) Recycling and Transfer Stations are reaching their capacity limits. ARTS, the county's largest facility, currently has 3,900 tons of refuse and SWRTS has 1,950. The last time a shutdown took place was in 2008.