Former Spartan athletes continue to make their mark at the collegiate level.
Ashley Alter, a 2018 Spartan alum and current Seattle Pacific standout, was a unanimous selection to the preseason GNAC women's basketball team.
"I'm excited for Ashley that the rest of the conference sees how talented a player she is and can be," Falcons head coach Mike Simonson said. "I see it every day in practice."
Alter, who stands 5-foot-11, can play either guard or forward and averaged a team-high 13.3 points in 12 games during last winter's abbreviated season. She also led Seattle Pacific in steals with 25 and averaged 4.0 rebounds in 32.7 minutes per game.
"Ashley is one of our better offensive players. Typically on most teams, one of the better offensive players doesn't guard the best player on the other team," Simonson said. "But every night, that was Ashley's job, to be one our best scorers and also one of our best defenders.
"That's not an easy task," he added. "She was able to do that and play 30-plus minutes (per game). It took a toll on her, but that just shows her grit and tenacity as a player."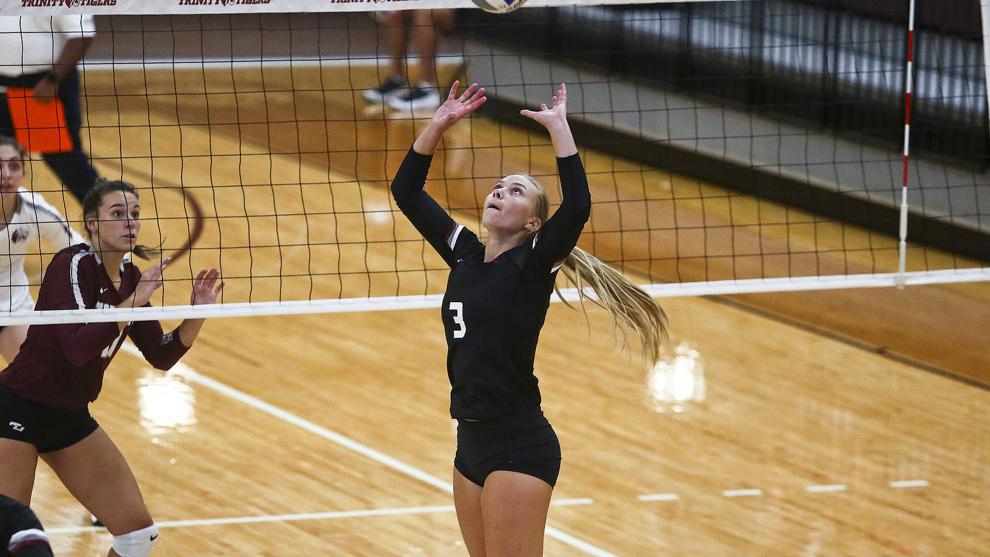 Spartan volleyball alumna Saylor Anderson set a team-high 561 assists this season for the Whitworth volleyball team, which finished the season unbeaten in the Northwest Conference for the first time in school history. The senior, a 2018 Stanwood grad, also had a team-high 43 aces to help lead the Pirates (20-2, 14-0 NWC) to the No. 7 seed in the NCAA Division III tournament. However, Whitworth lost 25-19, 21-25, 25-20, 26-24 to Hope College in the first round on Nov. 11. The Pirates also feature 2019 Stanwood grad Jordyn Foxen.
Devon Martinka had 86 kills this season for the University of Texas Arlington volleyball team. The Mavericks' season came to an end Saturday in the Sun Belt Tournament semifinals.
Mason Phillips was crowned a Wolfpack Wrestling Club Open champion on Nov. 14. The 2018 Stanwood graduate and current North Carolina University Tarheel opened the season in the event against wrestlers from Campbell, The Citadel, Duke, King University, Limestone, Newberry, No. 5 N.C. State, Seton Hill, UT-Chattanooga, UNC Pembroke, Virginia and No.7 Virginia Tech.
Two former Spartan swimmers are making waves at Arizona Christian University. Karlie Rimat, a 2017 Stanwood grad, was recently named the Pacific Collegiate Swim Conference NAIA Swimmer of the Week after recording NAIA qualifying times in the 200-meter butterfly and the 200-meter backstroke. Anna Veazey, a 2021 Spartan graduate, captured two national B cut times in a meet earlier this month.
Espy Sanchez, a 2018 Spartan grad, had two goals and one assist this past season for the women's soccer season for the University of Montevallo (Alabama) Falcons (8-8-1, 5-7-1).
Two former Spartan hoop stars recently kicked off their seasons. Cort Roberson, a 2021 Stanwood grad, is a guard with the University of Wyoming men's basketball team, and Matt Vail, a 2018 Spartan grad, is a forward with the Seattle University Redhawks men's basketball team.
So far this school year, three Stanwood High School students have announced commitments to play sports at the collegiate level.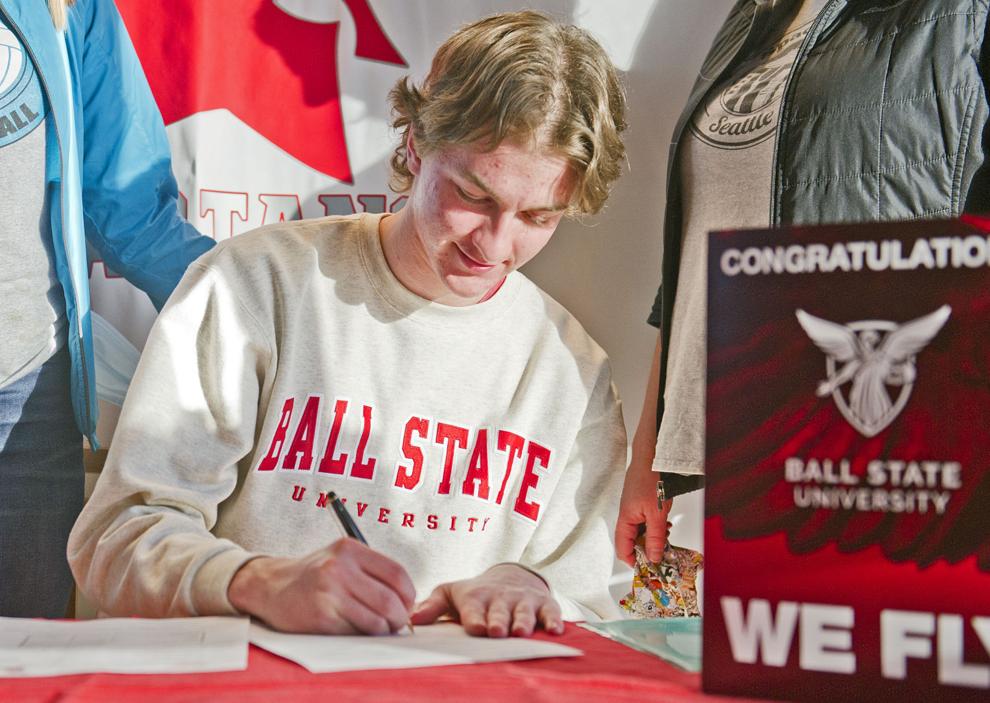 Griffin Satterfield accepted a scholarship to play men's volleyball at Ball State University in Muncie, Indiana. Satterfield, who was recruited as a setter for the NCAA Division I school, has played on Space Needle Volleyball Foundation club teams, helping take two to the national championships in 2019 and 2021.
Emma Floyd has signed to play women's basketball at Willamette University in Salem, Oregon. 
Mack Hepper committed to playing men's basketball at Pacific Lutheran University in Tacoma.
Last school year, Kanyan Rhodes committed to play lacrosse at Colorado Mesa University, a NCAA Division II team in Grand Junction, Colorado. 
---
Send college sports information about current and former Stanwood High athletes to editor Evan Caldwell at ecaldwell@scnews.com to be considered for future College Report articles.