After an extra-long time out, Spartan student athletes are starting their comeback.
Stanwood High School athletes are returning to fields and courts this week, practicing in small groups, wearing masks and following other safety procedures as they look to shake off rust ahead of a potential season one month from now.
"It's no secret our kids need something," Stanwood High athletic director Tom Wilfong said. "The governor recently opened the door to get some kids back on campus, and now is the time to jump back in."
Local school sports have been completely shut down since March 2020 because of the COVID-19 pandemic. 
But as of last week, the school already had more than 100 students register for sports on the high school website.
However, practice will look very different than usual. Masks are required to be worn all of the time, coaches are now trained in COVID safety procedures and the groups will be small — just one-on-one in some cases.
The state and WIAA in-person requirements are different depending on the sport. For example, low-risk sports such as cross country can practice in pods of six separated by a buffer zone. Higher-risk indoor sports have stricter regulations, such as one athlete per hoop for basketball practice.
"My girls are raring to go," Spartan volleyball coach Megan Amundson said. "It's going to be tough, for sure, to figure out the new norm — masks, social distancing, these pods — but it was just nice to get the go-ahead to actually start."
Amundson, like most Spartan coaches, has held regular virtual meetings with her team during the past year but said nothing is like getting back on the court. Volleyball is a moderate-risk indoor sport, which allows for one group of six to practice together at a time.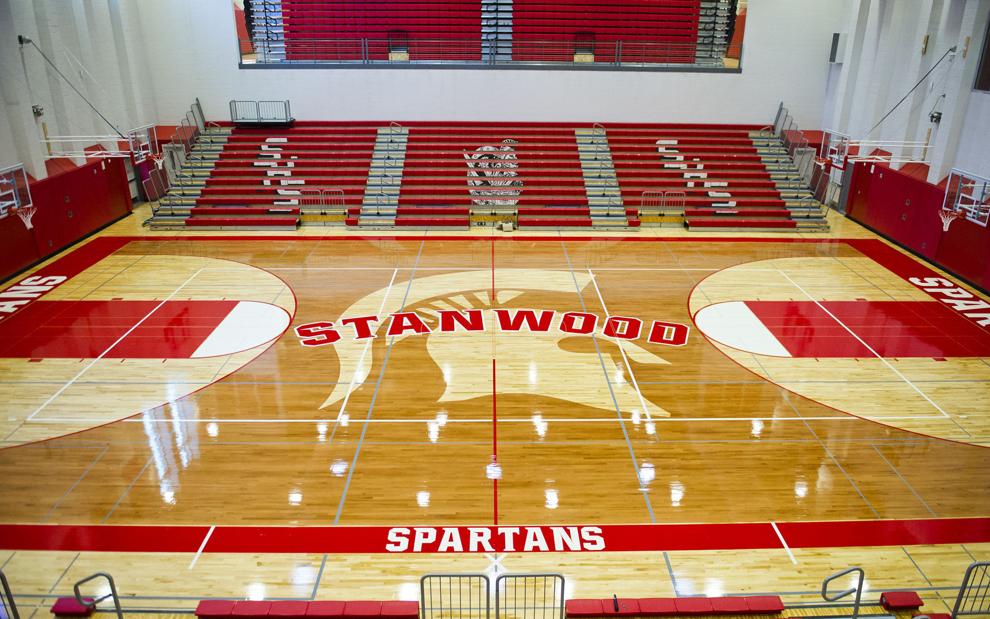 "We're excited," said Amundson, who plans to start practices Tuesday. "It felt a little like going zero to 60 mph (with the news last week of practices resuming), but here we go. Buckle up."
The Wesco league's athletic directors will meet Feb. 1 to analyze health data and decide on how to start a season. 
Wesco announced three potential plans for sports to resume, the preferred route is to begin a six-week season on Feb. 22. That season would feature traditional fall sports — football, volleyball, girls soccer, boys tennis, girls swim and cross country. 
Jordan Sneva, Spartan cross country and track and field coach, said that regardless of the official start of a season, the kids are just eager to get active at practices this week.
"I don't think the masking and social distancing will be a problem," Sneva said. "They're just excited to get out there. Let's go!"
He said there are some positives in the unique seasons without the pomp and circumstance of state championships.
"No one is going to be worried about league championships. They're just going to be playing for their teammates and for the love of the game," Sneva said. "I think it'll be cool."
Football coach Eric Keizer said it's nice to get the green light for sports after a year of uncertainty.
"It's going to be really different, but this will be a good start," he said.
Other Snohomish County schools have started or plan to start similar small-group practices this month. 
"I don't want people to think they're going to come back and jump right back into sports as usual," Wilfong said. "We're given this opportunity, and we have to follow the guidelines. I don't want a hiccup to cost the kids an opportunity to play."
Regardless of the limitations, most are excited to start, school officials said.
"These kids need some preconditioning," Wilfong said. "The majority of our kids have not done much since March 2020."
But beyond conditioning, Wilfong said he and the coaches look forward to talk to the kids in person.
"It's an opportunity to connect with them, check in on how life is going," he said.