Ray and Ty Cresap are among the few father-son duos that lettered in the same sport at the same Division I school.
And now University of Washington is honoring the Cresaps' feat this weekend.
Ray played baseball for the Huskies for three years and lettered in his junior year in 1956. His son, Ty, lettered in baseball at UW nearly 30 years later in 1984 during his senior season.
Ray, 84, was a teacher and coach at Stanwood High School for more than 20 years. Ty, 57, attended SHS from 1976-80. He played on the varsity baseball team all four years and the varsity basketball team his last three years.
UW will honor the father-son duo on Saturday at Husky Ballpark in Seattle by having them throw out the first pitch at the baseball game against the University of California.
Ty said he feels proud to be honored by his alma mater.
"This started with me just trying to get Dad the recognition, and he just kind of pulled me along with him, which is kind of the way it's been all my life," Ty said.
For Ray, this opportunity shows the success he had as a Husky.
"Not even in my wildest dreams did I ever think I'd throw out a baseball," Ray said. "I've seen a lot of people who've done it and they were very important people, and you looked up to them, so I guess then you feel like this is quite a privilege."
Ray first picked up a bat and glove in his hometown of Battle Ground and only played a handful of organized baseball games prior to reaching high school.
After graduating from Battle Ground High in 1953, Ray was recruited to UW by legendary basketball coach Tippy Dye and offered an athletic scholarship.
Ray also joined the Huskies baseball team and shined on the diamond.
During his first season, Ray was an infielder on the freshman team until a game against Yakima Valley Community College. Ray was sitting on the bench when the Huskies' pitcher began walking multiple batters. The coach turned to Ray and asked him if he could get the ball over the plate. Before he knew it, he was on the mound.
He remained at pitcher for the rest of his freshman year before returning to the infield his sophomore season. Ray wouldn't take the field in a game again until his junior season when the starting UW shortstop struggled fielding groundballs.
Ray took advantage of yet another opportunity to prove himself. He started at shortstop the rest of the season, earning a letter.
He chose not to play baseball his senior year to focus on school and complete his degree in education.
On the basketball court, Ray played on the junior varsity team all four years and suited up for the varsity team for one quarter. During his junior year playing basketball, he got a chance to play against Elgin Baylor, who was drafted No. 1 overall by the Minneapolis Lakers in the 1958 NBA draft and played 14 seasons in the league.
Baylor sat out a year in 1956 after transferring from the College of Idaho to Seattle University while establishing his eligibility. During that year off, Baylor played for AAU team Westside Ford in Seattle. Ray's UW junior varsity team competed against them twice that season.
The Huskies lost to Baylor and Westside Ford both times, but just taking the court with him is something Ray will always remember.
"We definitely knew who he was," he said. "Just playing against him was an experience … he could fly. He'd get up in the air and he'd never come down."
After graduating from UW in 1957, Ray immediately began his career as a teacher at Cheney High and eventually found his way to Stanwood High in 1965.
While teaching at the high school, he also served as the men's varsity basketball coach from 1965-86, where he compiled a 280-198 record, and as the baseball coach from 1966-80.
A teacher for 35 years and a coach for 30, Ray was inducted into the Washington State Basketball Coaches' Hall of Fame in 1996 and for the inaugural Stanwood High School Athletic Hall of Fame in 2013.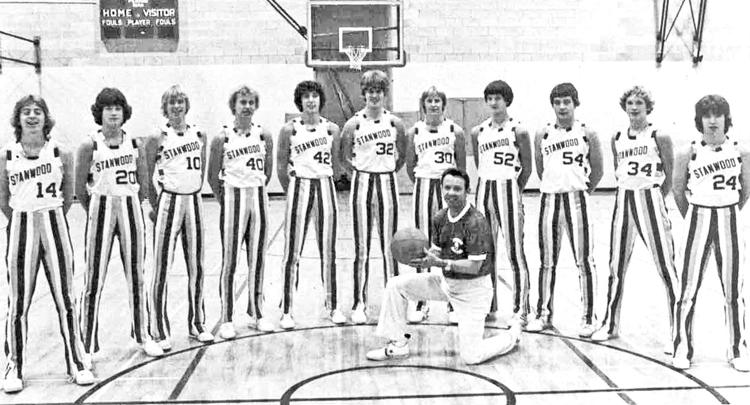 When Ray was coaching at Stanwood, Ty was right there with him serving as the ball boy and helping out wherever he could.
"I was there all the time it seemed like," Ty said.
It wasn't an official job, but he got up close and personal with some of the best athletes to ever step foot in Stanwood High School.
Ty said he outgrew the role around the time he reached middle school.
"I probably got a little too cool for that after a while," he said.
Once Ty reached high school, he participated in basketball, baseball, football and cross country — and lettered in all of them.
Being coached by his dad in baseball and basketball had its challenges, but they were always on the same page and bonded through a love for sports, Ty said.
"I think it's always a real neat thing to do," Ray said. "I know a lot of coaches ship their sons off to other schools because they know that there might be a conflict somewhere along the way, but we were able to pull it off."
Ty played baseball while he attended Edmonds Community College for two years before transferring to UW in 1982. During his senior season with the Huskies in 1984, Ty joined his father and lettered in the sport.
After college, Ty set his eyes on becoming a coach and teacher like Ray but after a year of serving as an assistant coach on the Edmonds Community College baseball team, he decided it wasn't for him.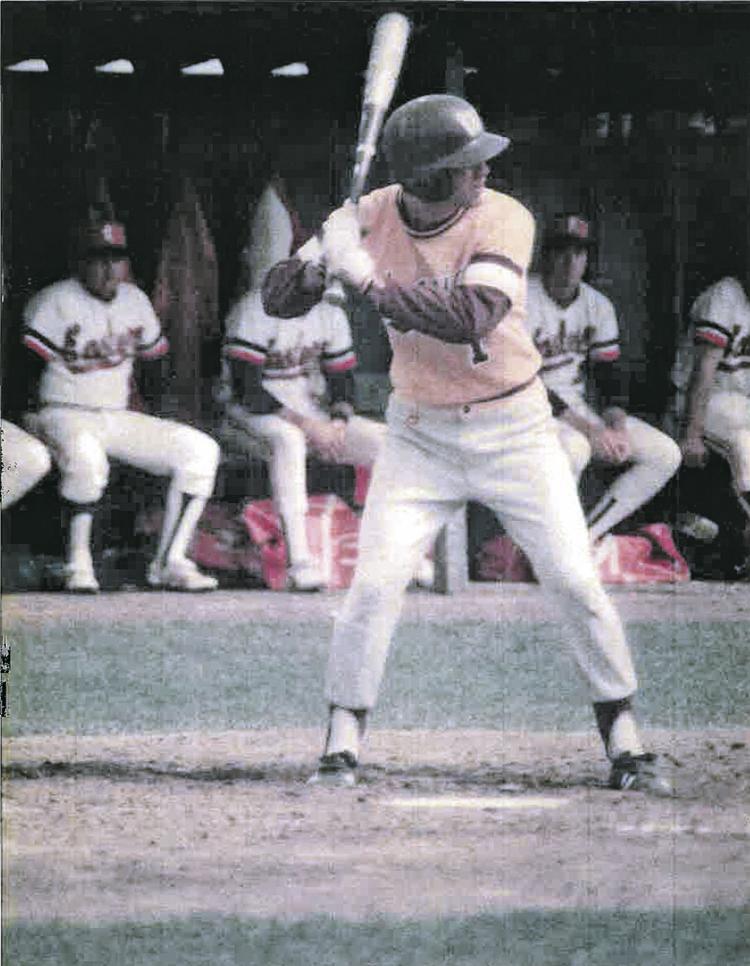 Several years later, Ty joined the US Air Force and spent one tour in Iraq. He earned a Bronze Star in 2006 for his service. For the next 30 years, he has served as an investigator for the Air Force.
Now the father-son duo gets to return home to the place where it all started and throw out the first pitch at the university that means so much to them.
"It's going to be tough, but it's going to be a super proud moment for me and him," Ty said.
One of Ty's favorite memories from his time at UW was when he hit a home run in his final home game during his senior season with his dad in attendance. As he rounded the bases after hitting the ball out of the park, Ty looked to Ray in the stands, and they pointed at each other.
Ty noticed several innings after he hit the home run that his dad was no longer in the stands. That's because Ray was out in the parking lot searching underneath cars to find the baseball his son smashed over the outfield wall.
"He got it for me, and I still have that (ball), so that was a pretty significant event," Ty said.
Ray and his wife, Joan, have lived in their home they built on Juniper Beach on Camano Island for about 50 years. Ty lives in Monterey, California.
Ty said throwing out the first pitch will allow him and his father to take the mound side-by-side, something they've never had the chance to do.
"I grew up saying I wanted to be like dad and somehow I managed to do that," Ty said.