Stanwood honored its graduating athletes last week, including several three-sport stars and four-year varsity starters.
Twenty-five Spartan athletes ended their careers with a 3.7 GPA or better, earning awards Thursday, June 6, during the 13th annual Senior Athletic Banquet at Stanwood High School.
"That's an impressive accomplishment," Athletic Director Tom Wilfong said at the event. "They juggled two or, in some cases, three sports in addition to school, clubs and jobs."
Boy Athlete of the Year award winner Wyatt Tayon played three sports all four years at high school: football, wrestling, and track and field.
"He is goal-driven and competed in everything, giving it his all every day and it showed," said Michael Randall, throwing coach with the track and field team, while presenting the honor.
Tayon also won a Cliff Gillies award, honoring participation in student activities, academic achievement, sportsmanship and citizenship.
"On top of all of that, he volunteers, he takes AP classes … and boasts a 3.939 GPA," wrestling coach Ray Mather said while presenting that honor. "He leads by example. … He is always there to help anyone."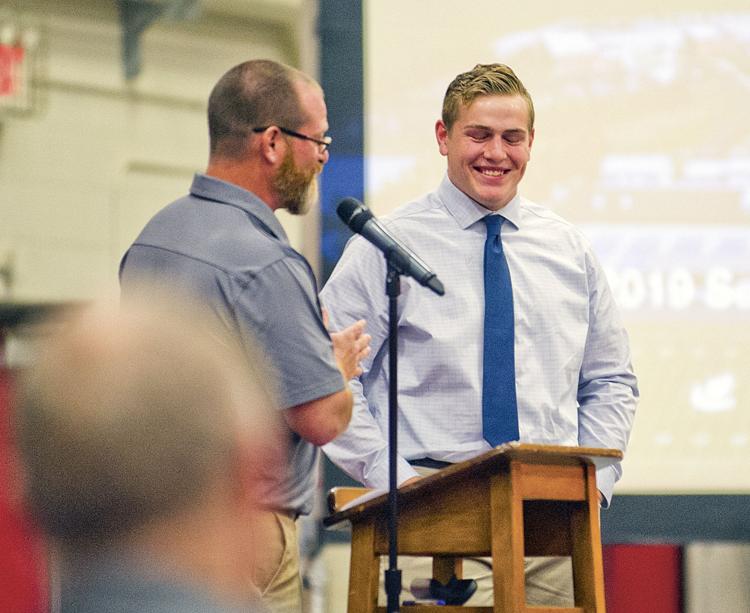 Tayon, who will play football and track and field at Pacific Lutheran University, placed fourth in the shot put at the state championships this spring, advanced to the state wrestling championships this winter and earned first-team all-Wesco honors last fall for football.
Devon Martinka earned the Girl Athlete of the Year award after a record setting career as a four-year starter on the volleyball team.
"She's a dominant presence on the court and she lifts up the teammates around her," volleyball coach Megan Amundson said.
Martinka, who accepted a scholarship to play for University of Texas Arlington, racked up a second-record 344 kills to add to her school-record 993 career kills, helping power Stanwood to three 3A state tournament appearances in four years.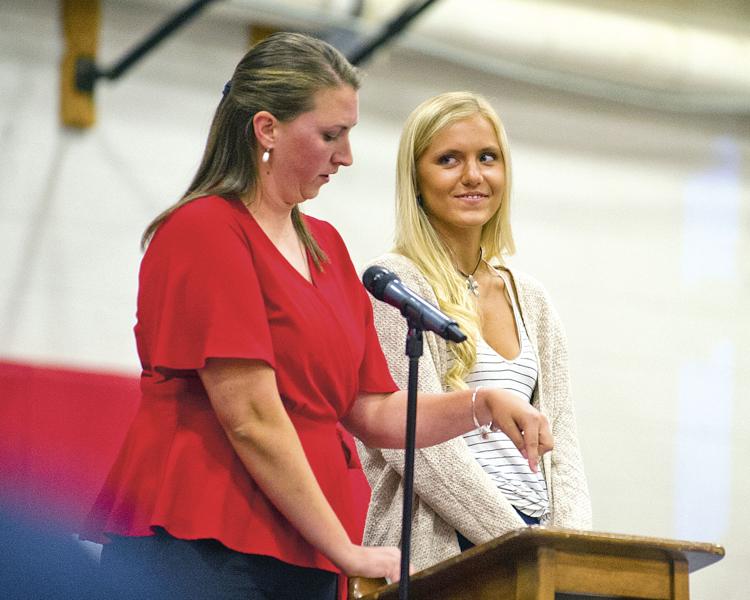 The Boy Scholar Athlete of the Year went to Lukas Sepulveda, who graduates with a 3.715 GPA, earned second-team all-Wesco honors in fall as a running back for the football team and placed eighth in the 100 meter dash at the 3A state track and field championships. In spring, he earning first-team honors in the 100- and 200-meter dashes. Sepulveda accepted a scholarship to Valparaiso University in Indiana for track and field.
"He's relentlessly aware and attentive," John Monte, offensive coordinator of the football team, said while presenting the award. "He's going far."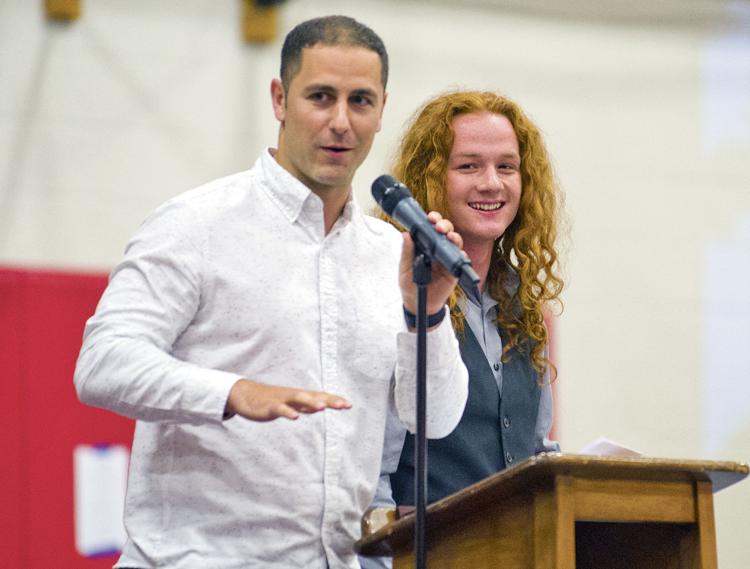 The Girl Scholar Athlete of the Year went to Lindsey Crawford, who graduates with a 3.988 GPA and wrestled for four years.
"The only thing that can stop Lindsey is Lindsey," wrestling coach Todd Freeman said while presenting the award. "She works hard and is not afraid to step up to help other people."
Veaya Carter was selected for a Cliff Gillies award.
"She is a true example of a student-athlete," Amundson said while presenting the award, listing many honors classes, clubs and extracurricular activities Carter participated in. "She's had a huge impact since her freshman year. She is someone we can all count on, and she's always the first to step up."
Carter, who finishes high school with a 3.97 GPA, will attend Oregon State University in the fall.
Koa Beck and Avery Jackel were honored with the U.S. Marine Corps Distinguished Athlete awards.
Four Spartans played a sport all year, earning Three-sport Awards: Tayon (football, wrestling, track and field), Caitlyn Hill (fall cheer, winter cheer, softball) Levi Wagner (cross country, boys swimming, track and field) and Karlee Chitwood (volleyball, winter cheer, track and field).
Two Spartans earned the school's Red Award, which goes to those who earn nine to 12 varsity letters during their career: Tayon (10) and Chitwood (nine).
Five students were honored with the White Award, which goes to Spartans who earn six to eight varsity letters in their career: Lukas Sepulveda (seven), Marissa Givens (seven), Jeremy Anderson (six), Caitlyn Hill (six) and Shawna Lingrey (six).