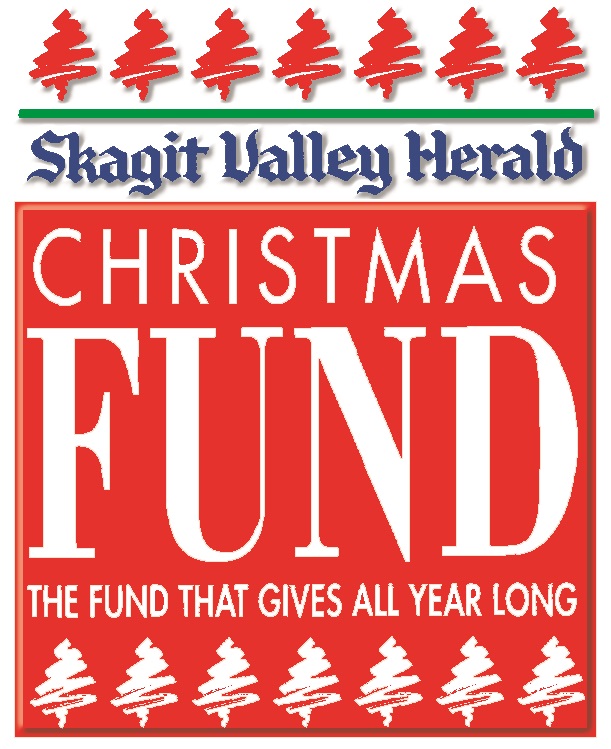 Skagit Valley Herald
Christmas Fund
The Skagit Valley Herald Christmas Fund is a non-profit, charitable organization that has provided toys, books and a holiday meal to needy children and their families in Skagit County for over 60 years. Every donation is tax deductible.
Contact Info
Registration English 419-7182
Registration Spanish 419-7184
Volunteer 419-7263
Sponsor a Family 419-7261


Important: All online donors will be acknowledged and thanked in the Skagit Valley Herald. If you wish to remain anonymous, please mail your donation clearly marked anonymous to SVHCF, 1215 Anderson Road, Mount Vernon, WA 98274. Thank you for your tax deductible donation. Charitable 501(c) Tax-ID: 91-1304740.
Drop Off Locations (mid-November to mid-December)
Skagit Publishing, 1215 Anderson Rd., Mount Vernon
Skagit County Fairgrounds,1410 Virginia St, Mt Vernon, Events Office, Mon-Fri 9-5
Check your neighborhood shops or HOA for community fund drives (or organize one)
Drop off a new, unwrapped toy at any local Marine Toys for Tots location. The Marine Toys for Tots—Skagit Valley #1043 donates thousands of dollars worth of toys to the Skagit Valley Herald Christmas Fund each year.